Image Credit: HBO
The Gilded Age returns for its highly-anticipated second season on October 29. Louisa Jacobson returns as Marian Brook in season 2 and will continue to play a key role in the HBO series. In the first season, Marian comes to live with her aunts in New York City. Despite the strict rules of her aunts, Marian has been striving to pave her own way in a time of robust change.
So, who is Louisa Jacobson? The Gilded Age was her first major role. However, the 32-year-old comes from a very famous Hollywood family and is the daughter of one of the most talented actors of our time. As The Gilded Age season 2 gets underway, get up to speed on all things Louisa.
Louisa Is Meryl Streep's Youngest Daughter.
Louisa is the daughter of Meryl Streep and Don Gummer. Meryl recently announced that she and Don have been separated for six years. Louisa's full name is Louisa Jacobson Gummer. She is the youngest of their four kids. Her older siblings include actresses Mamie and Grace Gummer, as well as musician Henry Wolfe.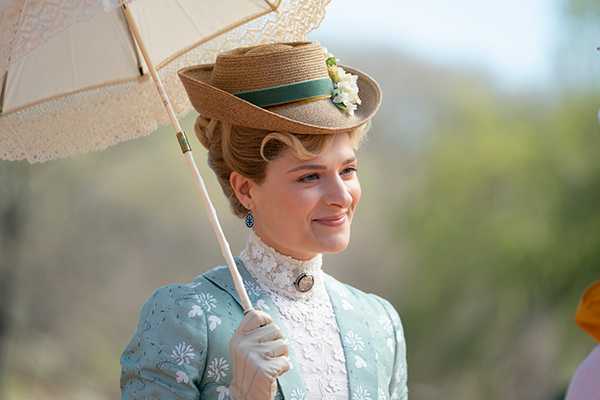 Louisa Jacobson in 'The Gilded Age.' (HBO)
The Gilded Age Was Her Television Debut
Playing Marian Brook marks Louisa's first television role. Prior to being cast in the HBO series, Louisa starred in plays like Romeo and Juliet at The Old Globe in San Diego. She made her professional acting debut in the 2017 Yale Repertory Theatre production of Native Son.
Louisa Went to Yale Like Meryl
Louisa graduated from Vassar College in 2013 with a degree in psychology. She went on to graduate from the Yale School of Drama with a master of fine arts in acting. Her mother earned a master of fine arts degree from the Yale School of Drama in 1975.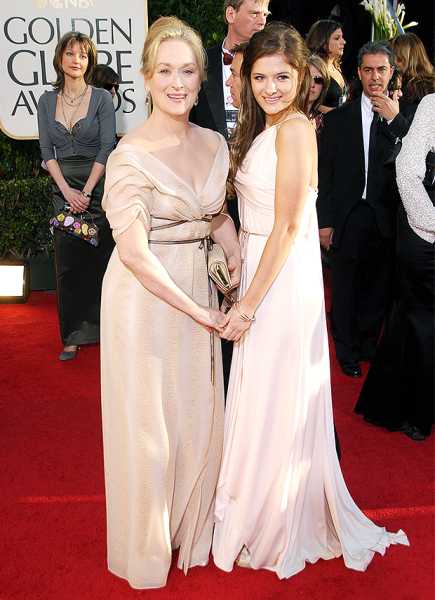 Louisa Jacobson with mom Meryl Streep. (Shutterstock)
Louisa's Gilded Age Co-stars Are Like Her 'Surrogate Moms'
Louisa said that working alongside Cynthia Nixon and Christine Baranski has been like a "TV masterclass" for her. "I had like 17 surrogate moms during filming; I just felt surrounded by this really nurturing energy, which made it much less daunting and scary," she told Vogue. "Working with Christine and Cynthia has been like a TV masterclass, honestly. Cynthia is so involved politically, so between scenes she would be telling me about whatever campaign she was working on at that moment, and then Christine would be memorising her lines for The Good Fight while shooting for The Gilded Age."
Louisa Worked in Advertising Before Acting Full Time
Louisa acted throughout middle school and high school before going off to college, During her appearance on Jimmy Kimmel Live! in 2022, Louisa revealed that she worked a retail job after graduating and then got a job at an ad agency. The agency worked on both Obama campaigns and with Planned Parenthood.
Sourse: hollywoodlife.com