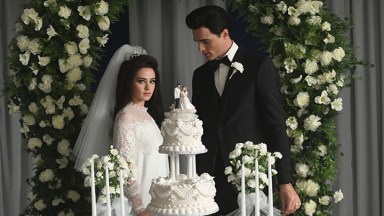 Image Credit: A24
Cailee Spaeny is about to be a household name. The actress, 25, plays Priscilla Presley in Sofia Coppola's new biographical drama about Elvis Presley's wife. The film, titled simply Priscilla, is based on Priscilla's 1985 memoir Elvis and Me.
If you haven't seen Priscilla yet (it's out in limited theaters now), you might be asking: who is Cailee Spaeny? She is one of young Hollywood's brightest and most talented stars. From her past in Missouri to her dynamic with co-star Jacob Elordi, here's everything you need to know about Cailee.
Kirsten Dunst Recommended Cailee to Sofia Coppola
Kirsten Dunst, who has collaborated with Sofia on films like The Virgin Suicides, Marie Antoinette, and The Beguiled, urged the director to cast Cailee as Priscilla. "Kirsten is like a sister to me, and when she recommended Cailee, I paid attention," Sofia, 52, told W magazine. Kirsten worked with Cailee on the upcoming film Civil War.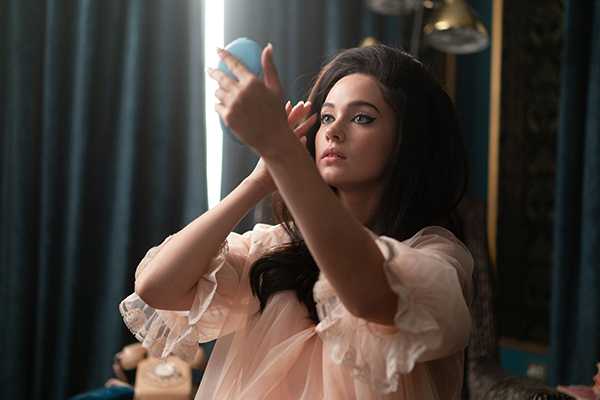 Cailee Spaeny as Priscilla Presley. (A24)
The director offered Cailee the role of Priscilla during their first meeting. "Sofia pulled out her iPad and showed me some photos of Priscilla," Cailee said. "She said, 'I think you could do it!' I felt like Kirsten had passed the torch to me." And the rest is history!
Cailee Has a Close Bond With Co-star Jacob Elordi
Jacob, 26, stars as Elvis in Priscilla. Over the course of filming, Jacob and Cailee established a close relationship. "Cailee is incredibly sensitive and deep, somebody who feels everything and has seen lives well beyond her own, like Priscilla," the Euphoria star told InStyle. "It inspired a very real need for tenderness and care in me that felt not too dissimilar to the relationship we played in the film."
Cailee admitted that couldn't have tackled Elvis and Priscilla's "tumultuous" times if she "didn't trust him [Jacob] as a person and as an actor. But I did, absolutely." Jacob gushed that "working was Cailee was a dream" and called her "the real deal."
Cailee Grew Up in Missouri
Cailee was born in Springfield, Missouri. Cailee knew from an early age that she wanted to pursue acting and even convinced her parents to let her drop out of school to do so. After getting signed in Los Angeles, Cailee joined a local community theater in Missouri. She became drawn to Sofia's work at a young age.
"Especially growing up in southern Missouri in the church, I felt like no one had ever really seen or accepted the teen angst a girl can have, the sadness within young teenage girls," the actress told InStyle. "It wasn't until I watched Sofia's films that I was like, Oh, someone has acknowledged that you can be a young, cute girl but also have real darkness and angst in you, and this longing for another life or love or whatever it is."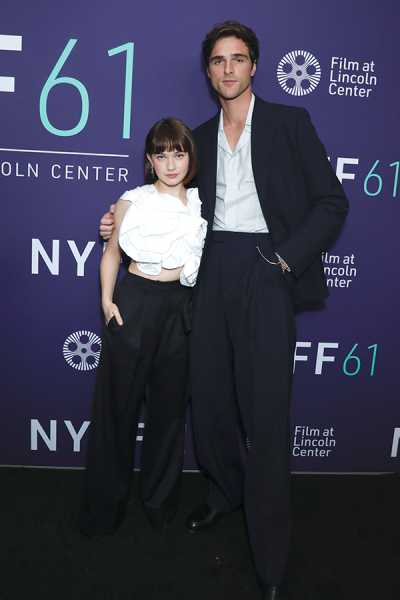 Cailee Spaeny and Jacob Elordi at the New York Film Festival. (Gregory Pace/Shutterstock)
Cailee Made Her Film Debut in Pacific Rim Uprising
Cailee was just 18 when she made her feature film debut in Pacific Rim Uprising. That same year, she also appeared in Bad Times at the El Royale, On the Basis of Sex, and Vice. In 2020, she starred in The Craft: Legacy. Cailee's had notable TV roles as well in Devs, Mare of Easttown, and The First Lady.
Cailee Was First Discovered in a Kids' Cover Band
Cailee can also sing, and that's how she was initially discovered. She was singing in a kids' rock cover band when she was noticed for the first time. This moment led to her first trip to Los Angeles.
View Related Gallery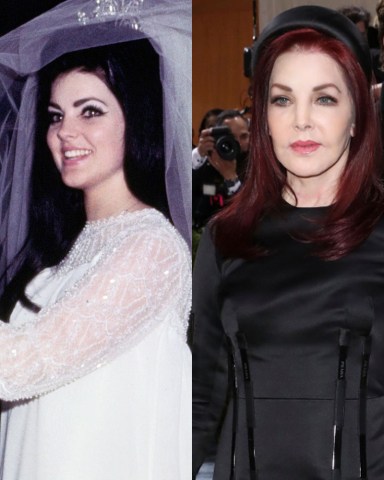 Priscilla Presley, born May 24, 1945, is the actress ex-wife of the late Elvis Presley. The beauty was just 14 when she met the crooner in 1959 during his time in the Army. She began living with him in 1963, and when she was 18 she wed the icon in 1967. As a keen businesswoman, Priscilla capitalized on her husband's success as co-founder and former chairwoman of Elvis Presley Enterprises (EPE). The visionary company is credited with turning Graceland into one of the top tourist attractions in the US. As an actress, Priscilla appeared in 'Dallas' In her acting career, Presley co-starred with Leslie Nielsen in the three successful Naked Gun films and played the role of Jenna Wade on the long-running television series Dallas.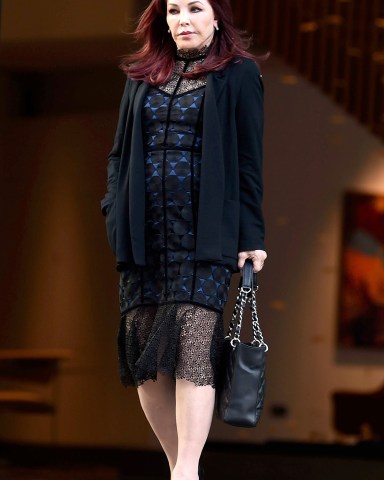 Manchester, UNITED KINGDOM – Priscilla Presley, the iconic actress and former wife of rock and roll legend Elvis Presley, was seen leaving the Lowry Hotel in Manchester as she continues her UK tour. Pictured: Pricilla Presley BACKGRID USA 2 APRIL 2023 BYLINE MUST READ: AARON PARFITT / BACKGRID USA: +1 310 798 9111 / [email protected] UK: +44 208 344 2007 / [email protected] *UK Clients – Pictures Containing Children Please Pixelate Face Prior To Publication*
Sourse: hollywoodlife.com