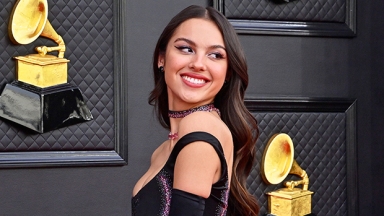 View gallery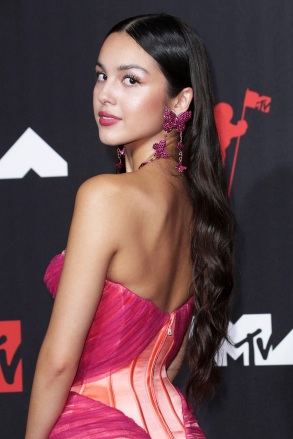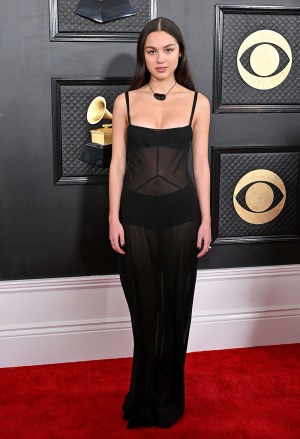 Image Credit: Jim Ruymen/UPI/Shutterstock
Olivia Rodrigo is a former Disney star who took on the music world by storm in 2021 with her debut album, 'Sour'
Olivia announced she has a new single, called 'Vampire', dropping on June 26, 2023
Olivia's sophomore album, 'Guts', will debut on Sept. 8, 2023
It's been two years since Olivia Rodrigo burst onto the music scene with her debut LP, Sour, which included the hit singles "Driver's License", "Good 4 U", and "Deja Vu". The first two singles spent a combined nine weeks on top of the Billboard Hot 100 chart, while "Deja Vu" peaked at No. 3. Following her impressive impact on the charts and pop culture music, Olivia walked home with a myriad of titles during the 2022 awards season, including Best New Artist, Best Pop Vocal Album, and Best Pop Solo Performance at the Grammys. After a well-deserved break, Olivia is ready to release her sophomore project.
The 20-year-old pop star announced her second album, Guts, on Monday, June 26, 2023, and revealed it will debut on Sept. 8 via Geffen Records. "For me, this album is about growing pains and trying to figure out who I am at this point in my life," she explained in a statement. "I feel like I grew 10 years between the ages of 18 and 20 — it was such an intense period of awkwardness and change. I think that's all just a natural part of growth, and hopefully the album reflects that."
View Related Gallery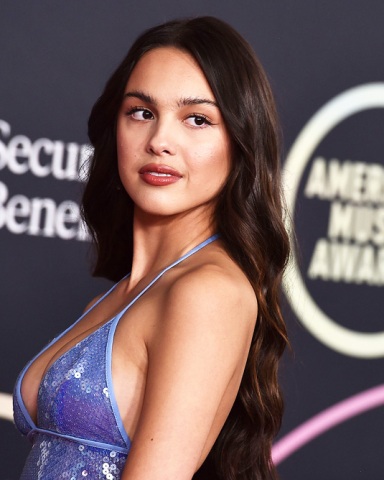 Olivia Rodrigo arrives at the American Music Awards, at Microsoft Theater in Los Angeles 2021 American Music Awards – Arrivals, Los Angeles, United States – 21 Nov 2021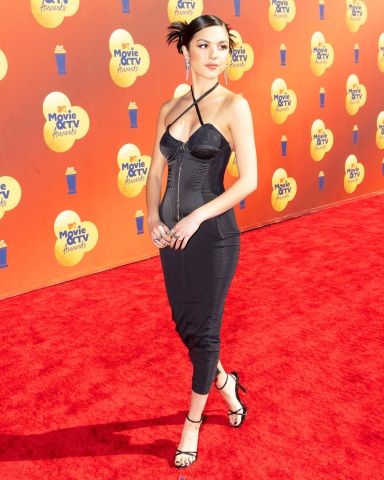 Olivia Rodrigo MTV Movie and TV Awards, Arrivals, Barker Hanger, Los Angeles, California, USA – 05 Jun 2022
Read on to learn everything we know about Olivia's upcoming album, Guts.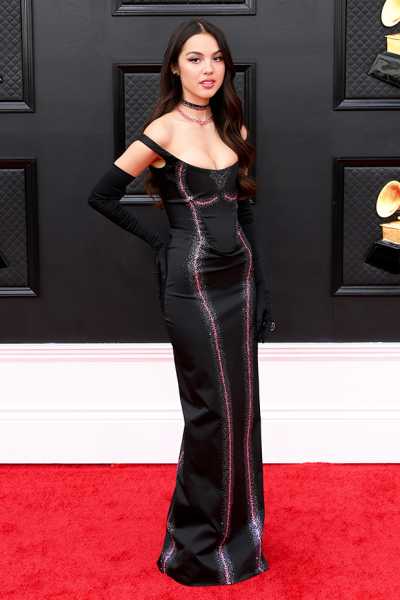 Olivia Rodrigo poses at the 2022 Grammys (Photo: David Fisher/Shutterstock)
What Is The First Single?
Olivia announced on June 13, 2023 that the first single off her second album is called Vampire and is due out on Friday, June 30. Alongside a photo of the artwork for it, the High School Musical: The Musical: The Series actress wrote, "my new song vampire is out june 30th! you can presave now. so excited for this ahhhhh!!!!!!!" She is clearly excited.
After Olivia announced her new single, Taylor Lautner, who starred in the popular Twilight vampire franchise, commented on her post. "K WHO TF BIT YOU," he commented under the art, which showed two lavender bandages crisscrossed on her neck where a stereotypical vampire bite would be. Olivia was only five years old when the first installment of the franchise debuted in Nov. 2008.
A few days later, the singer and actress took to social media once again to reveal some of the song's lyrics. A photo of a seemingly handwritten note read, "How do you lie?" three times.
The single will be available to stream as well as purchase on CDs and 7″ vinyls. Both physical options will have an "a" side with the song, and a "b" side with the demo version of it.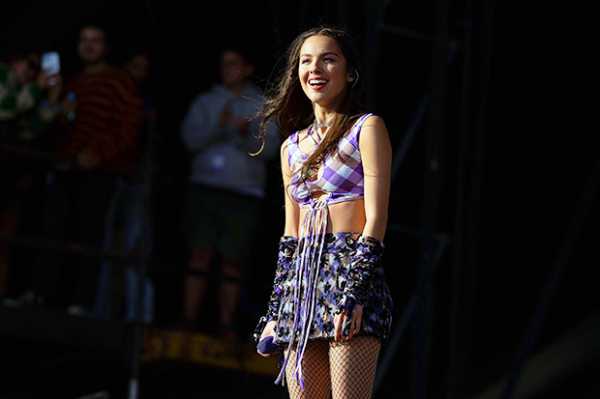 Olivia Rodrigo performs at Glastonbury Festival in June 2022 (Photo: Maja Smiejkowska/Shutterstock)
What Else Is There To Know About 'Guts'?
Olivia was seemingly bursting with excitement when she announced her new album on social media, writing, "i am so proud of this record and I can't wait to share it with you all!" Guts was produced by Daniel Nigro, who also helmed Sour, according to Olivia's official website.
Olivia also released a statement about what went into writing Guts on her website the day she announced the big news. "I made the bulk of this album during my 19th year on this earth. a year that, for me, was filled with lots of confusion, mistakes, awkwardness & good old fashioned teen angst," she penned. While fans will have to wait until her album debuts to get a full sense of her teenage angst, she revealed she recorded the project in New York City and Los Angeles.
Fans have patiently awaited the new release from Olivia, who had been relatively quiet since her Sour World Tour wrapped in July 2022. Earlier in 2023, she had fans excited when she confirmed new music was on the way. "working on so many new songs I'm excited to show u! thank u for everything," she wrote on her Instagram Story in Jan. 2023, per Billboard.
Click to Subscribe to Get Our Free HollywoodLife Daily Newsletter to get the hottest celeb news.
Sourse: hollywoodlife.com