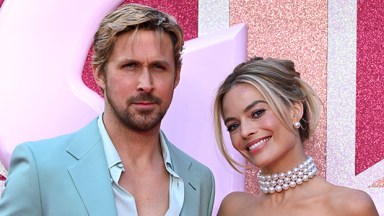 Image Credit: Anthony Harvey/Shutterstock
Come on, Barbie — let's go on a heist! Barbie co-stars Ryan Gosling and Margot Robbie are set to star in the upcoming Ocean's Eleven prequel movie. Though neither one has publicly spoken about the project, we've got the latest information about the developing film. Keep reading to learn more about Margot and Ryan's new movie!
What Is the 'Ocean's Eleven' Prequel About?
The plot for the prequel is not currently known. However, the project has been in development since 2022 and is set to take place in 1960s Europe, per Deadline. Emmy Award-winner and Bombshell director Jay Roach is set to direct the production.
The entire Ocean's film franchise is based on the 1960 comedy-crime film Ocean's Eleven. Steven Soderbergh rebooted the movie in 2001 under the same title, with a star-studded cast that includes George Clooney, Matt Damon, Brad Pitt and Julia Roberts. The massive success the film received at the worldwide box office — $450 million, to be exact — spurred future sequels that came out during the 2000s and 2010s. In 2018, the female-led spinoff, Ocean's Eight, was released.
The 2001 film focuses on two buddies — Danny Ocean (Clooney) and Rusty Ryan (Pitt) — as they plan a $160 million heist from a casino owner, who happens to be the lover of Danny's ex-wife, Tess (Roberts).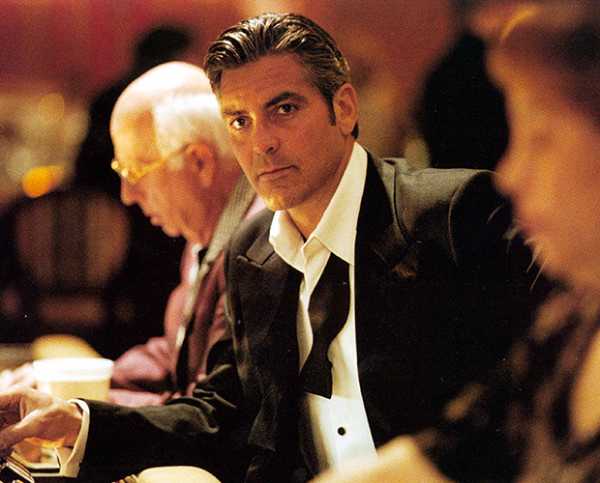 Who Is in the 'Ocean's Eleven' Prequel Movie Cast?
During an October 10 red carpet interview with GamesRadar+, producer Josey McNamara gushed over how "wonderful [Ryan and Margot are] together. … I cant really say much, but I think we're just trying to do right by the franchise. I'm excited for people to experience it when it's ready."
"The more projects even outside of that we can have them do would be amazing," Josey added. Margot will produce the film alongside her husband, Tom Ackerley, with their company, LuckyChap.
Margot and Ryan developed a strong working relationship on the set of Barbie, which is still raking in the dough from its July box office-breaking premiere. The I, Tonya actress even admitted to bribing the La La Land actor to play Ken.
"I just bribed him really. That's the basis of our relationship," Margot joked in an interview with The New York Times. "Just come do the Barbie movie; I'll buy you a present every day." Ryan affirmed his co-star's comment, noting, "There was suddenly this pink present from Barbie to Ken, every day, for a very long shoot. It felt unsustainable."
Ocean's Eleven' Prequel Release Date
The release date of the Ocean's Eleven prequel is currently unknown. Due to the ongoing SAG-AFTRA strike, production on the Ocean's Eleven prequel hasn't begun. The film will likely have a release date of 2025 or later.
View Related Gallery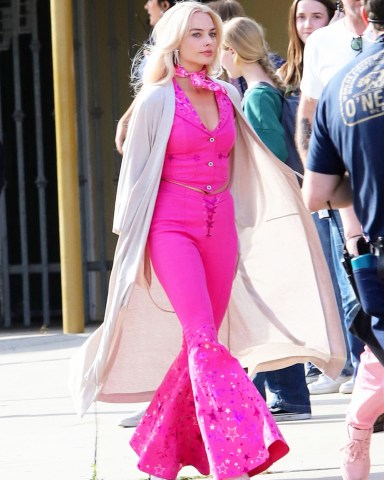 Margot Robbie and Ryan Gosling seen together filming scenes for the new Barbie movie. 22 Jun 2022 Pictured: Margot Robbie Barbie. Photo credit: APEX / MEGA TheMegaAgency.com +1 888 505 6342 (Mega Agency TagID: MEGA871009_003.jpg) [Photo via Mega Agency]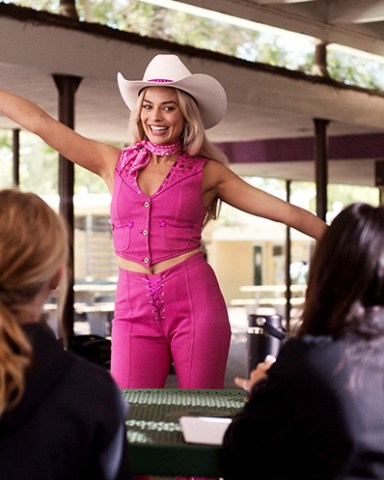 Sourse: hollywoodlife.com