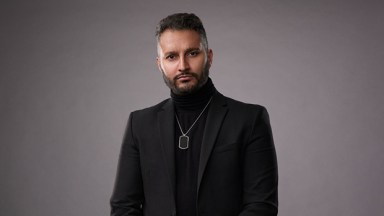 Image Credit: E!
Shake Chatterjee is entering a whole new world in House of Villains. The Love Is Blind alum will be competing against some of TV's biggest villains for the title of "America's Ultimate Supervillain" and a $200,000 cash prize. HollywoodLife spoke exclusively with Shake about the one person in the house he doesn't get along with and why he decided to join another reality show after Love Is Blind.
"I wish we could say we're all friends and, for the most part, we are. The one person I don't know I could consider a friend is Jax [Taylor]. I'm not going to give anything away, but I don't think he likes me very much, and the feeling's mutual at this point," Shake told HollywoodLife.
Shake rose to reality TV fame by becoming one of Love Is Blind's most infamous contestants. He got his "villain" title because of his tumultuous breakup with Deepti Vempati. Shake admitted that his "biggest motivation" when it came down to joining House of Villains was "to show a different side of myself that was probably purposely taken out of Love Is Blind to make me look a certain way."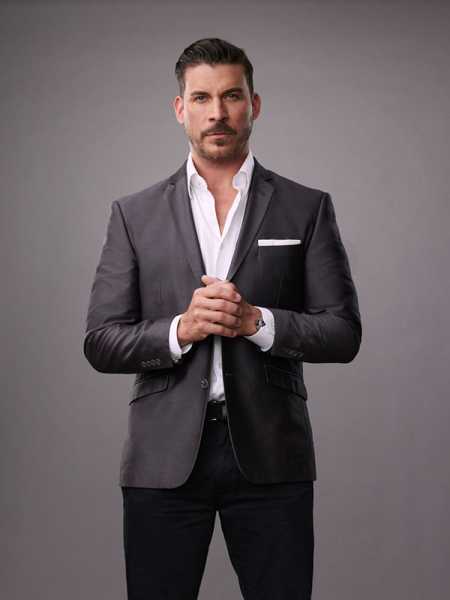 Jax Taylor is a cast member on 'House of Villains.' (E!)
However, Shake pointed out that House of Villains probably "wasn't the right type of show to go show off how empathetic and kind and caring I am working with animals and blah, blah, blah. This wasn't the show for that. That was my plan coming in. I'm like, I want to show people the real me, but the house has different plans for me."
The veterinarian had "no game plan" when he arrived at the House of Villains mansion. "I didn't know what I was getting myself into. I don't think anybody could really predict what the show was going to be and whatever game plan I had, I'm pretty sure it just went out the window as things got started," he added.
The show features stars you love to hate from a wide variety of shows, including Survivor, The Challenge, Bad Girls Club, and more. Shake revealed that the cast wasn't "aware" of who was going to be in the house ahead of time. But everyone pretty much assumed that Omarosa would be joining them. "Since I didn't have any real preconceived notion of her outside of how others were reacting, I thought maybe I'll take this opportunity to go introduce myself. And that's what I did," Shake teased.
To become the House of Villains champion, extensive strategy will be involved. Jonny Fairplay and Johnny Bananas certainly have experience that could help them in the competition. Shake "absolutely" believes that Jonny and Johnny have an unfair advantage. "Those two are sharp. They were picking up on things well before everybody else," Shake admitted. "Sometimes they choose to share and sometimes could keep it to themselves. I was friends with both of them, and we're kind of like this bro group drinking beers and hanging out and stuff like that. Being close with them helped me a lot."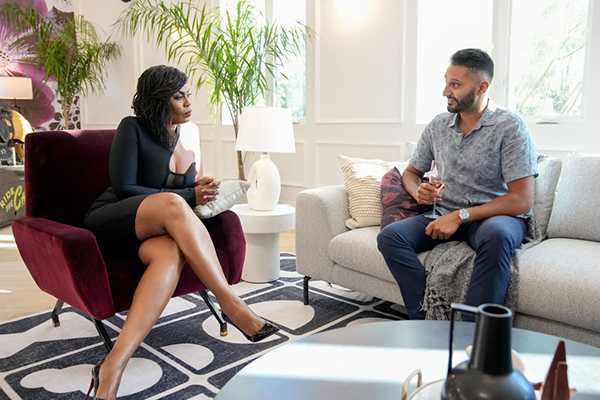 Omarosa and Shake Chatterjee on 'House of Villains.' (E!)
Some people have a problem with embracing their inner "villain," but not Shake. "The show showed me that there's definitely a villain inside of me, and he is alive and well. There are situations you're put in and the stress you're put in and the competition you have, it brings out a different side of you. I always like to say, yes, this was House of Villains, but for me, it was School of Villains because it's the best villains in the game, the best ever to do it. To hang with them, you got to learn a few tricks, and that's kind of what I ended up doing."
He continued, "Whether it was a conscious thing or sometimes just being in these stressful situations and how I reacted, I'm like, yeah, maybe I'm a villain a little bit. But on the other side of it, I recently got into real estate as a mortgage lender. My kind of tagline for that is: 'TV villain, mortgage hero.' Villains aren't always a bad thing. I mean, typically villains are sharp and put together and strategic, and those are the things I bring to the table for my clients. For that, I'm a hero. Maybe not on reality TV." House of Villains will air Thursdays on E!
View Related Gallery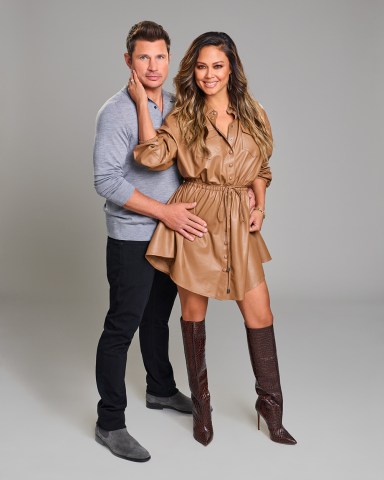 Love Is Blind. (L to R) Nick and Vanessa in Season 4 of Love Is Blind. Cr. Netflix © 2023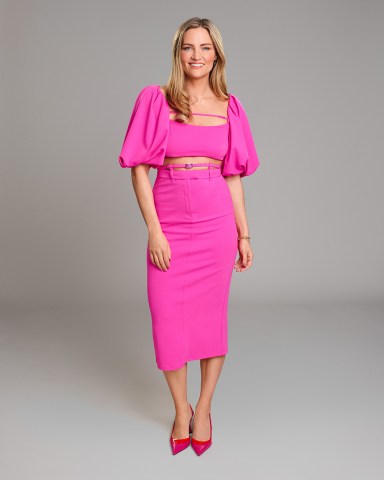 Love Is Blind. Brandie in Season 4 of Love Is Blind. Cr. Netflix © 2023
Sourse: hollywoodlife.com