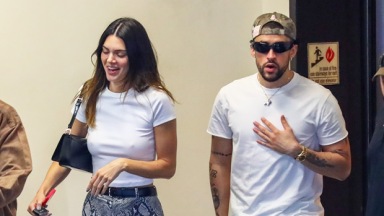 View gallery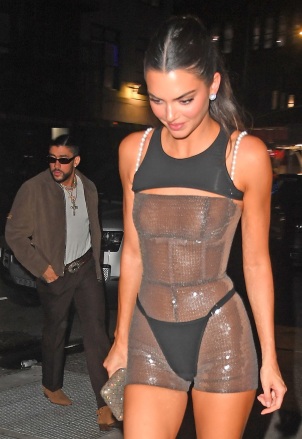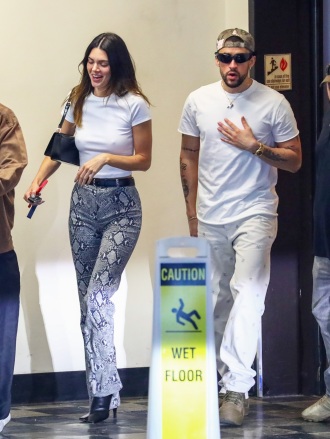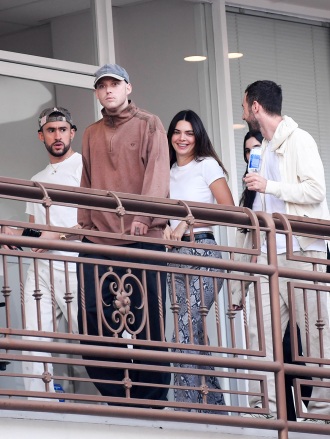 Snakes and bunnies could coexist – at least for one night – when Kendall Jenner and Bad Bunny had dinner together on Tuesday (June 20). Kendall, 27, and Bunny (Benito Antonio Martínez Ocasio), 29, met up with friends at Sushi Park in West Hollywood. For the evening, Kendall sported a pair of skintight gray snakeskin pants, pointed black boots, a black belt, and a white top. She kept her hair free and flowing.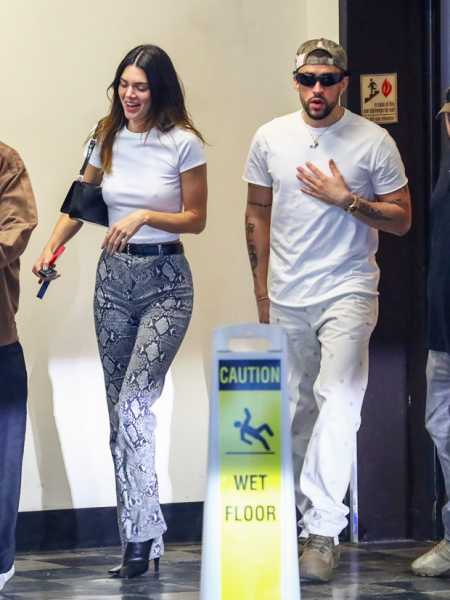 (The Daily Stardust / BACKGRID)
Benito dressed casually, wearing a short-sleeved white shirt paired with similarly colored pants. He threw on a backward camouflaged hat, brown boots, and a gold watch for the date night. He had a glare for the paparazzi waiting for him and Kendall after their dinner date but kept it copacetic as he made his way back to the car.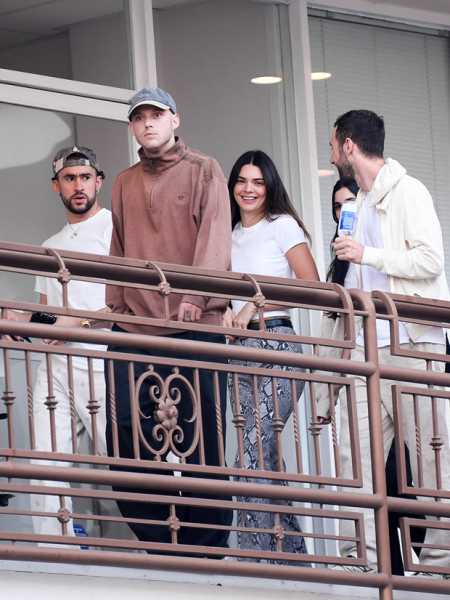 (MEGA)
This date night was the couple's latest major public sighting, after months of them keeping their romance under wraps. Days before the sushi dinner, the two were spotted on a shopping date in Thousand Oaks. Kendall sported a crop top, while Benito wore a hoodie with matching sweatpants. Days before that, they had lunch together in Beverly Hills. On June 8, the two were out and about in Beverly Hills, spending time together (even if they were doing nothing in particular.)
Though Kendall and Bunny haven't publicly confirmed the relationship, he's reportedly "getting more serious" about this romance. Bunny reportedly sees potential for a "long-term" relationship with Kendall, while she apparently is enjoy the "low-key" aspect of this relationship. While she's not really planning a future together with the " "El Apagón" rapper, she's reportedly "excited about where they're headed."
Kendall was previously involved with NBA star Devin Booker. After plenty of off-again/on-again moments, the couple broke up seemingly for good in October 2022. She and Bunny reportedly began dating in February 2023. "They were introduced by friends. He moved to L.A. a few weeks ago and bought a house," the source told PEOPLE. "She likes him and is having fun. He is different from the guys that she dated in the past. He is very charming."
Bunny was previously linked to Gabriela Berlingeri. The two first met in 2017, and they kept their romance out of the spotlight for the duration of their relationship. Fans suspect they broke up in late 2022.
Click to Subscribe to Get Our Free HollywoodLife Daily Newsletter to get the hottest celeb news.
View Related Gallery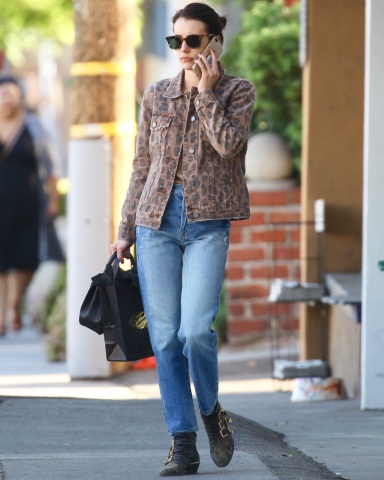 Talk about animal instincts! There is no better way to go bold than with an animal print frock. We know leopard print, zebra stripes, and snakeskin patterns are all great ways to make your outfits a little wilder, so why not try the trend. Our favorite celebrities have certainly mastered animal print looks. Whether on the red carpet or out running errands, stars know that some spots or stripes could elevate any simple outfit. The great thing about animal print is its range: you can go big in a matching set or add a subtle touch with a choice accessory. Here, Emma Roberts picks up a gift from Spitfire Girl Giftshop in Los Feliz, California. Emma wore an animal print denim jacket, vintage denim jeans, and quarter-length boots during the Oct. 2019 outing. Check out more amazing, animal print looks throughout the gallery – it's the perfect time to add some pattern to your wardrobe.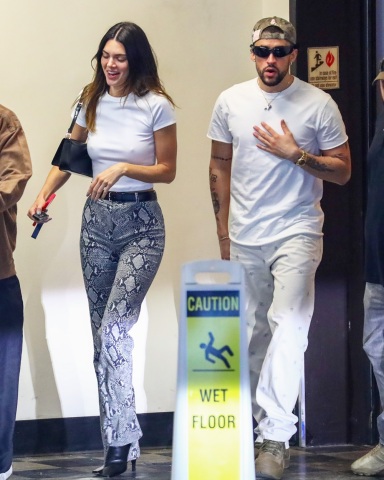 Los Angeles, CA – Kendall Jenner and beau Bad Bunny meet with friend to have dinner. Perhaps the couple and their friends were looking to take advantage of Taco Tuesdays! Pictured: Kendall Jenner, Bad Bunny BACKGRID USA 20 JUNE 2023 BYLINE MUST READ: The Daily Stardust / BACKGRID USA: +1 310 798 9111 / [email protected] UK: +44 208 344 2007 / [email protected] *UK Clients – Pictures Containing Children Please Pixelate Face Prior To Publication*
Sourse: hollywoodlife.com