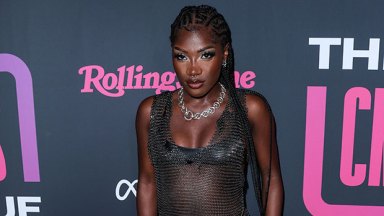 View gallery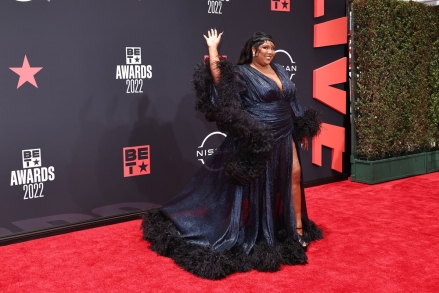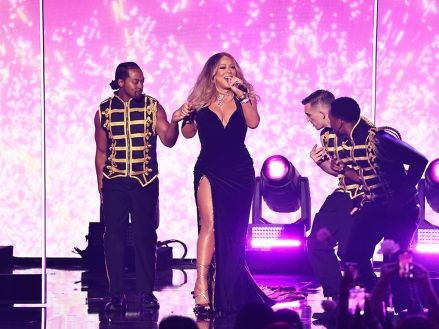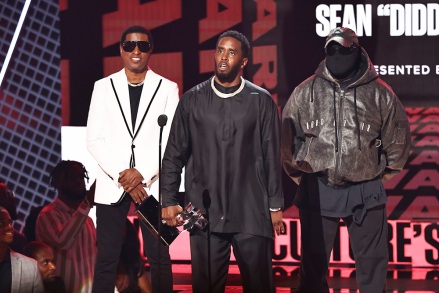 Doechii (b. Jaylah Ji'mya Hickmon) is an American rapper and singer best known for "What It Is."
She broke out in 2020 with "Yucky Blucky Fruitcake."
She was part of XXL's Freshman Class in 2022.
Are you ready for more Doechii? The rapper, turning 25 in August, will return to the BET Awards on June 25, performing on stage of the Microsoft Theater in Los Angeles. Doechii is more than just performing, as she's up for Best New Artist, along with GloRIlla, Ambré, Coco Jones, FLO, Ice Spice, and Lola Brooke. This marks her second consecutive appearance at the awards show, and proves that she's one of the rising stars of the genre.
Her appearance comes right as she's celebrating her first No. 1 song on any Billboard chart. Her track, "What It Is (Block Boy), featuring Kodak Black, reached No. 1 on the Rhythmic Airplay chart, per Billboard. "'What It Is' interpolates a reworked hook from Trillville's 'Some Cut,' featuring Litty, which reached No. 3 on Rhythmic Airplay in 2005," writes Billboard's Trevor Anderson, "and a sample of TLC's 'No Scrubs,' which topped the chart for a record 15 weeks in 1999." The chart follows music that blends EDM, upbeat pop, hip-hop, and upbeat R&B.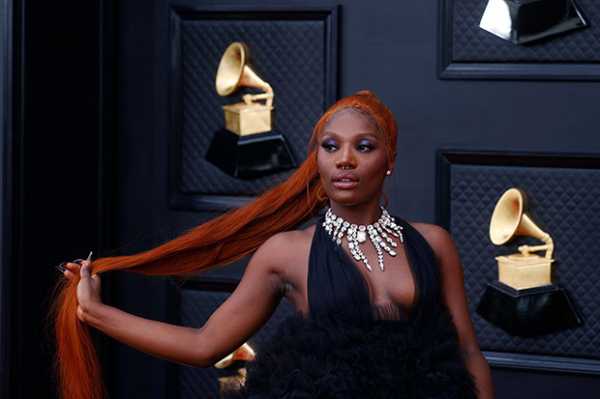 (Image Press Agency/NurPhoto/Shutterstock)
Doechii Is A Rapper Out Of Tampa, Florida
"My experience growing up in Tampa was really colorful, and being from the South, there's a lot of culture," Dochii told NME in May 2022. "I think Florida is really evolving [musically] after kind of being at a standstill. Kodak Black was kind of carrying hip-hop in Florida for a long time, but now the sound is starting to evolve, and a lot of artists are finally breaking through. People are really starting to take notice of all the different sounds, which is really beautiful."
Doechii said she wrote her first song in the sixth grade. From there, a love of music flourished, and she continued her ambitions of becoming a rapper. These goals led her out of the Sunshine State. Doechii was "living in New York for a while," she told Rolling Stone in May 20202. "I went back to Florida for the pandemic, cuz I didn't wanna be quarantined in New York. I'd rather quarantine, you know, with my family in Florida."
She First Blew Up In 2020
Doechii's breakthrough came in September 20220, when she dropped "Yucky Blucky Fruitcake." The single was an introduction ("Hi, my name's Doechii with two i's / I feel anxious when I'm high (Huh) /
Teachers say I talk too much / Momma say I don't talk enough," per Genius). The song went viral on TikTok, leading to her signing with Top Dawg Entertainment.
"I didn't think it would blow up the way that it did," she told Rolling Stone in May 2022. "I mean, at that time I was independent, so I funded everything, and I like was in a place where I swore that I would never work for anybody ever again, and that I was gonna be a full-time artist. And so, by committing to that, I like filed for unemployment. So, I was using my unemployment checks and I only had one left and I blew that last check on that music video."
"But I felt like that was me and God going in agreement with each other about what was gonna happen," she added. "So I didn't expect for it to blow up, but I still knew that God had me, you know?"
Nicki Minaj Is A Major Influence On Her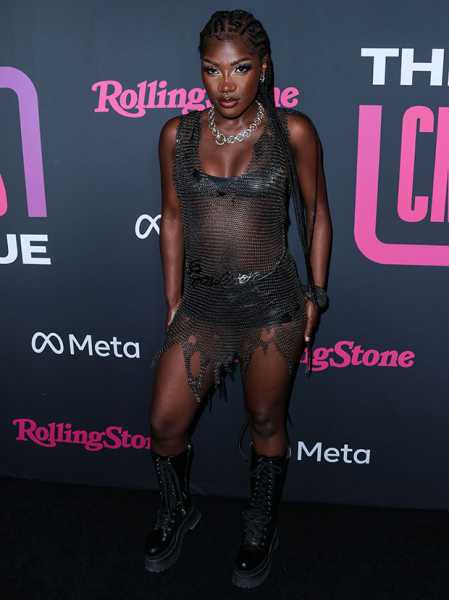 (Image Press Agency/NurPhoto/Shutterstock)
"I knew this girl who was a huge Nicki Minaj fan," Doechii told NME about her sixth-grade musical interests, "and at this time, I was really Christian, and I believed that Nicki Minaj was a part of the Illuminati [laughs]. I was really against her. But she put me onto Nicki Minaj, and I was immediately hooked and wanted to start a group. I wanted to rap, so I wrote my first song, and we did it at a talent show, and we won!"
Doechii Also Cites Many Other Artists She Admires
"I'm a huge Kanye West fan. Tyler, The Creator, Beyoncé, Lauryn Hill, OutKast. These are artists who are the most honest, the most creative, and I'm really inspired by them. They gave me the courage to do what I'm doing right now," she told NME. She also said she's a "huge Paramore fan" when asked about how she shouted out the band on "Yuckly Blucky Fruitcake."
"[Hayley Williams is] a badass: fighting against body norms, all the pressure that society puts on girls, and I love that. That's why I f-ck with her so much, outside of the fact that her vocals are f-cking insane," said Doechii. "She's extremely talented, it's crazy. I wanted to sing like her, write like her. She's played a huge role in my life."
She Was Part Of XXL's '2022 Freshman Class'
One of hip-hop's biggest accolades is being named part of XXL's "Freshman Class," a list of up-and-coming musicians. J.Cole, Papoose, Mac Milley, YG, Kendrick Lamar, Meek Mill, Future, Travis Scott, Ty Dolla Sign, 21 Savage, Denzel Curry, Wale, Megan Thee Stallion, and Freddie Gibbs are just some of the artists who have been inducted into the yearly series.
In 2022, the magazine's "Freshman Class" included Doechii, as well as Nardo Wick, SoFaygo, Babyface Ray, Big Scarr, Big30, Kali, KenTheMan, Cochise, KayCyy, Saucy Santana, and BabyTron.
"First bitch that rap, TDE/Top, Moo, and Punch, vouch for me/First day, label knew they hit the lottery/Now I'm the b-tch you ever after, happily," rapped Doechii in her freestyle for XXL's Freshman Freestyle.
Part of the "Freshman Class" celebration is the 90-second freestyle. During Doechii's turn, she showed "a plethora of flows," according to Hot New Hip Hop, but the performance left fans polarized. "Some people just didn't know what to make of it," noted the publication.
Click to Subscribe to Get Our Free HollywoodLife Daily Newsletter to get the hottest celeb news.
View Related Gallery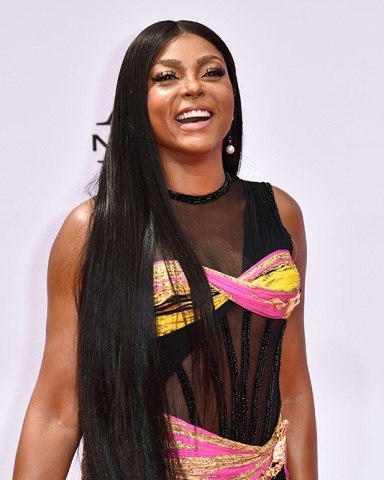 Taraji P. Henson BET Awards, Arrivals, Microsoft Theater, Los Angeles, California, USA – 27 Jun 2021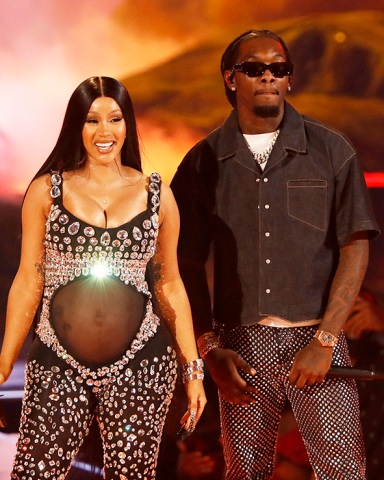 LOS ANGELES, CALIFORNIA – JUNE 27: (L-R) Cardi B and Offset of Migos perform onstage at the BET Awards 2021 at Microsoft Theater on June 27, 2021 in Los Angeles, California. (Photo by Johnny Nunez/Getty Images for BET)
Sourse: hollywoodlife.com