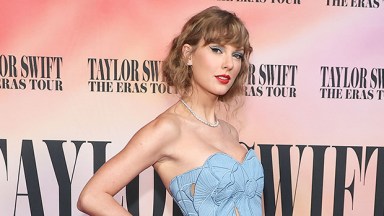 Image Credit: John Salangsang/Shutterstock
The Swifties know that Taylor Swift has been closing out each night of "The Eras Tour" with her Midnights cut "Karma." The song was one of the standouts on her latest record, and it's become even more of a fan favorite throughout the tour. Taylor did make a small alteration to the track over the weekend, when she changed a lyric to reference her relationship with Travis Kelce for her show at the Estadio River Plate in Buenos Aires, Argentina on Saturday, November 11.
Following the lyric change, take a look at what Taylor has said about the track!
Fan Theories
As with many of Taylor's songs, fans have dissected the lyrics to try to guess who served as inspiration for her. Some of the lines in the song like "Karma is my boyfriend" and "Karma is the guy on the screen/coming straight home to me" have led to some speculation that the track was inspired by her ex Joe Alwyn, per Genius. Joe is an actor, known for movies like The Favourite and Conversations With Friends. Taylor and Joe dated from 2016 until April 2023.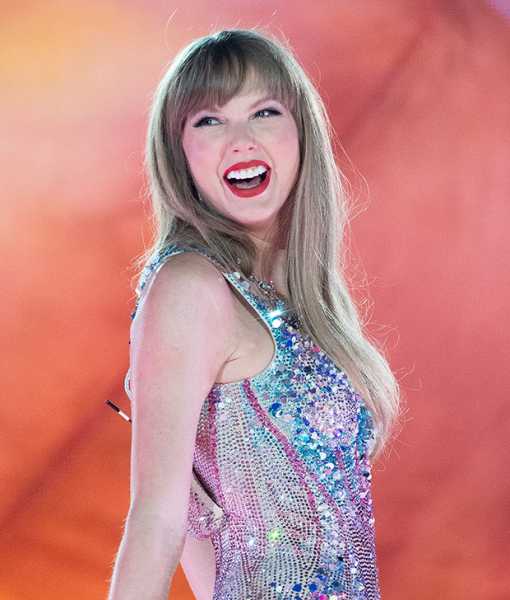 Taylor performs on 'The Eras Tour.' (Casey Flanigan/imageSPACE/Shutterstock)
Besides the song, there was a popular fan theory that Taylor also had a full-length album called Karma that has never seen the light of day, per Teen Vogue. The theory goes that she was going to release an album called Karma in 2016, but decided to scrap it to work on what became reputation.
What Has Taylor Said About the Song?
While Taylor hasn't directly said who "Karma" is about, she did speak about the track during a 2022 interview with Zane Lowe. "'Karma' is written from a perspective of feeling really happy, really proud of the way your life is, feeling like this must be a reward for doing stuff right," she said, via American Songwriter. "It's a song that I really love because I think we all need some of those moments. We can't just be beating ourselves up all the time. You have to have these moments where you're like, 'You know what, karma is my boyfriend, and that's it.'"
Changing the Lyrics
Taylor did make a change to the lyrics to Karma during her show in Argentina on November 11. As her beau Travis Kelce was in the crowd to cheer her on, she gave him a nod. "Karma is the guy on the Chiefs coming straight home to me," she sang.
In a fan-shot video, Travis was totally surprised as he watched the show alongside Taylor's dad, Scott Swift. Tons of fans cheered, and the singer's dad tapped his shoulder. After the show, Taylor was seen running into the Kansas City Chiefs player's arms, and they kissed.
Remixes
While it didn't provide any details about who the song may be about, Taylor did drop a remix of "Karma" back in May. The track featured rising star Ice Spice. The "Munch" rapper contributed a verse and added a few of her own touches to the track. Taylor also brought out Ice Spice during her concerts at Metlife Stadium.
Sourse: hollywoodlife.com