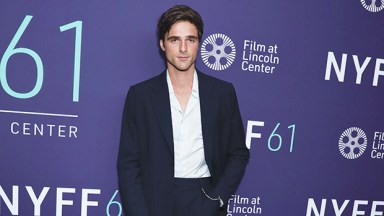 Image Credit: Gregory Pace/Shutterstock
Don't expect to see Jacob Elordi suiting up for a superhero movie. The Priscilla actor explained why she doesn't see himself being a superhero on the big screen right now. "I've always been told to say a rounded answer or my agent will get mad at me. 'Anything can happen!' " he told GQ for his Men of the Year cover story. "And obviously anything can happen, but at this stage in my life, I don't see myself having any interest in that. I like to make what I would watch, and I get very restless watching those movies."
The actor revealed that he was asked to recently read for Superman, "That was immediately, 'No, thank you.' That's too much. That's too dark for me," he admitted.
The role of Superman went to David Corenswet, who will play the superhero in the upcoming film Superman: Legacy. He's starring alongside Rachel Brosnahan, who is playing Lois Lane.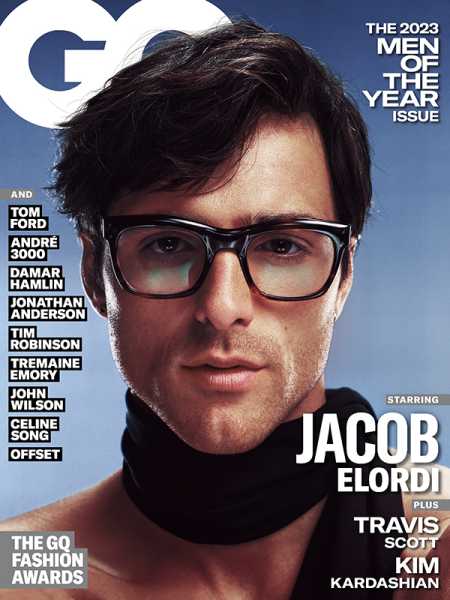 Jacob Elordi's Men of the Year cover for 'GQ.' (Jack Bridgland/GQ)
The Australian actor had his first real breakout moment in Netflix's The Kissing Booth movies. When looking back, Jacob doesn't have the greatest opinion of those teen comedies. "I didn't want to make those movies before I made those movies," the 26-year-old revealed. "Those movies are ridiculous. They're not universal. They're an escape."
Jacob has become one of the most sought-after actors in Hollywood. The heartthrob plays the jock we all love to hate in Euphoria, which is gearing up to film season 3, and is being praised for his performances in Priscilla and Saltburn. The actor plays Elvis Presley in Sofia Coppola's latest film.
Jacob stressed that Priscilla and Baz Luhrmann's Elvis are "completely different." The Euphoria star listened to hours of Elvis videos to study the King of Rock and Roll. For Jacob, getting Priscilla Presley's approval meant everything to him. "She said I got the voice right, which was everything I needed to get," he said.
Sourse: hollywoodlife.com