Fans of skiing and snowboarding often go on vacation to the French Alps, because the quality of the tracks and the variety of hotels here are higher than in many other places on the planet. Three ski resorts stand out in particular
Courchevel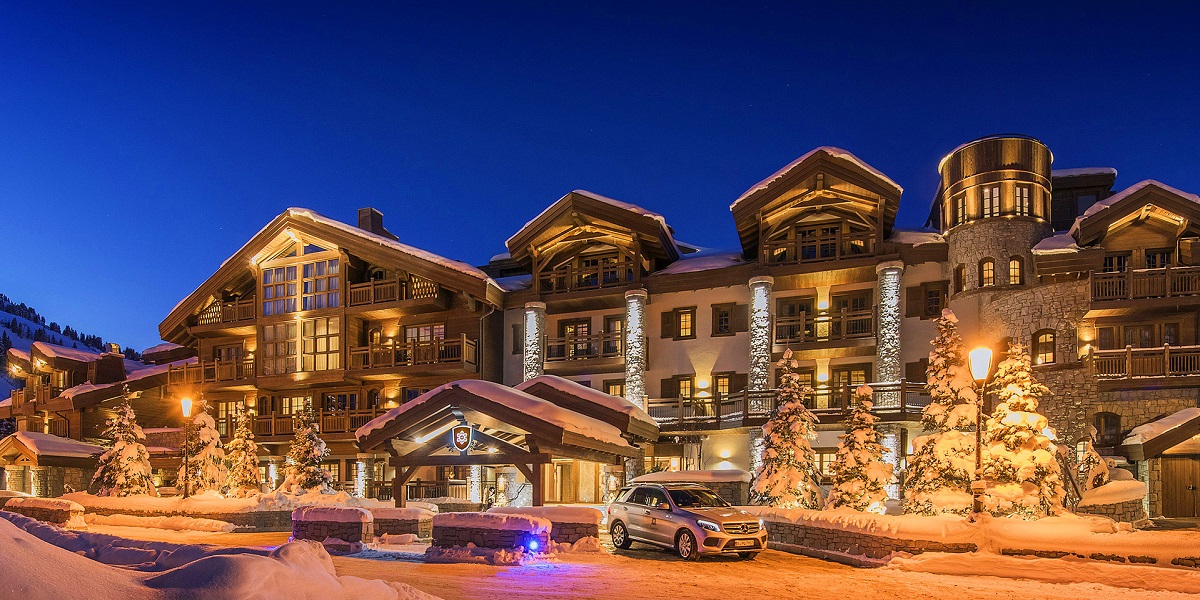 Three valleys, seven resorts, one hundred and two slopes and worldwide popularity – that's what Courchevel is all about. Among all European ski resorts, this place occupies a leading position in the lists of the Russian elite, and many factors contribute to this. There are stunning views, the most difficult black slopes, lifts that depart directly from the hotels, the highest level of service, and even the "Russian Week", held annually at the height of Christmas.
The ski area here is divided into four heights: Sainte-Bon 1300 meters, Le Prague 1550 meters, Courchevel-1650 and Courchevel-1850. There is no walking route between the zones, which would be problematic, but the transport system with lifts is very well thought out. There are so many of them here that even in the season there are almost no queues and you always have alternative options to get from one height to the next.
The routes in total amount to more than 600 kilometers, and take into account the level of preparation of everyone. Beginner skiers can hone their skills in the Belcote and Pralon areas, where the slopes are not characterized by sharp descents. Those who already know how to ride will appreciate the variety of red runs in La Wiesel, while professionals and extreme skiers ski in the Col du Ras du Lac area. There are 10 black pistes in Courchevel.
You can order a transfer from Geneva to Courchevel for 230 euro
Val Thorens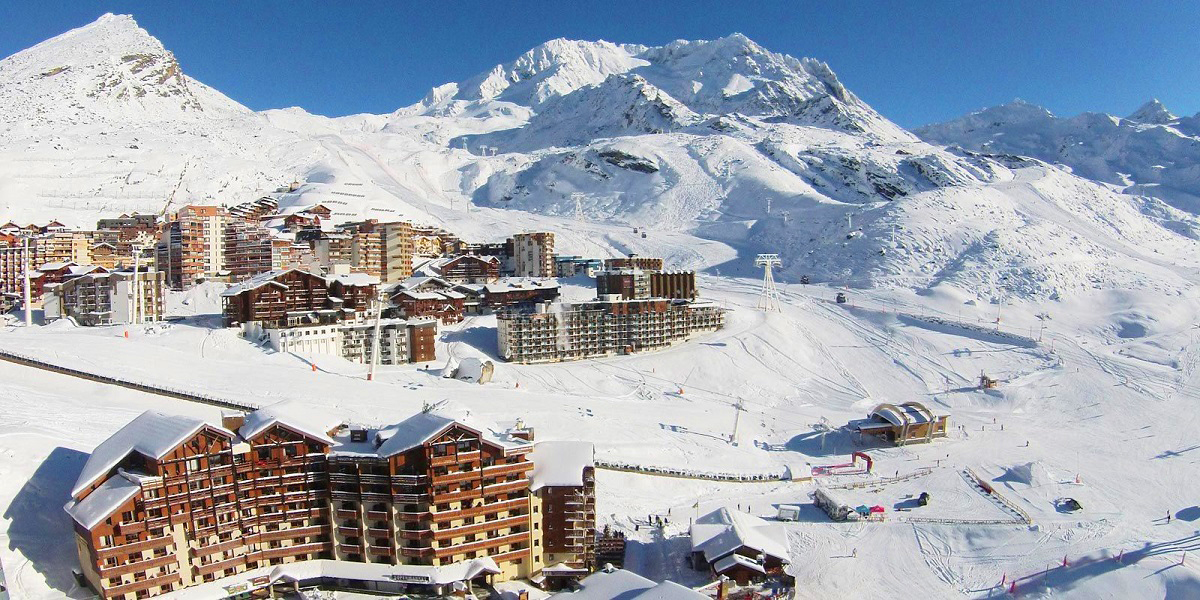 The well-known ski resort of Val Thorens is one of the highest mountain resorts in Europe. The highest point of the resort is located at an altitude of 3300 meters above sea level. The village itself is located 1000 meters lower – at an altitude of 2300 meters. Thanks to this altitude, the season in Val Thorens lasts much longer than in neighboring resorts.
Val Thorens is a relatively small ski resort. And yet it offers many first-class entertainment and leisure options: large supermarkets, over 50 restaurants, nightclubs, pubs and bars with live music. Guests of the resort can visit the water park, tennis courts, rollerdrome, playgrounds for volleyball, football and other sports. For families with children, Val Thorens also has something to do in their free time from skiing. There are two mini-clubs, a swimming pool and a large entertainment complex.
The slopes of Val Thorens are mainly suitable for people with skiing experience. But there are suitable options for beginners in the resort. Mostly green and blue slopes are located at the foot of the resort in the Moraine area, Plain Sud, Plan du Bouquet. For tourists with an average level of skills, trails in the areas of Col, Meribel, Combes du Caron are suitable. Red and black slopes for professional skiers are located in the areas of Sims de Caron, Lac du Loup, La Masse, Menuires, Pointe de Thorens.
The cost of a transfer in Val Thorens from 240 euro
Les Arcs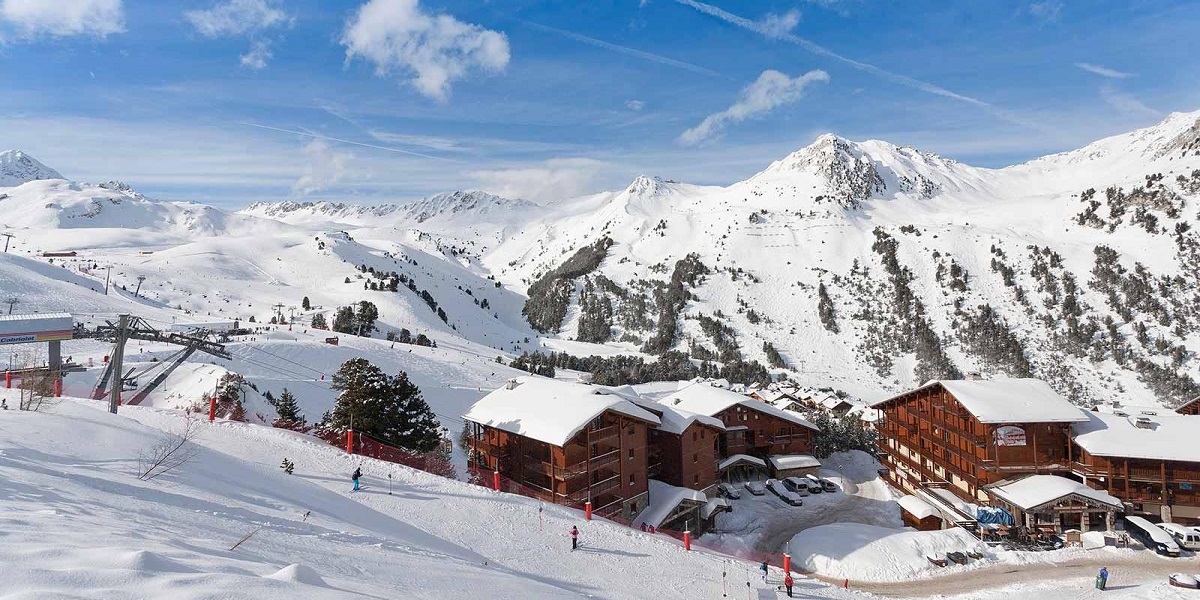 Les Arcs is a group of ski resorts. It is located in the Tarentaise Valley on the French side of the Alps. Les Arcs is part of the Paradiski ski area, which includes over 400 km of pistes. The resort opened in 1968.
Les Arcs has four zones at 1600, 1800, 1950 and 2000 meters. Altitude difference – 1200-3250 meters. The total length of the tracks is 210 km. The season in Les Arcs opens in mid-December and lasts until the end of April. Les Arcs is adjacent to the resorts of La Plagne, Paradiski, Peisey-Vallandry. The busiest and most popular station is Les Arcs-1800. Les Arcs-1950 opened relatively recently – in 2003. Today it is the most prestigious station of all with a mass of luxury offers.
The slopes of Les Arcs are quite varied. One of the most famous – Kilometre Lance – is located on the peak of Agui Rouge (3226 m) with a slope of 75%, thus during the descent along this route a very high speed is achieved. It is here that the world record for the fastest descent is set. For guests of the resort with little skiing experience, there are also many interesting and calmer slopes. There are also fan parks for snowboarders and freeride trails.
Transfer Geneva – Les Arc 260 euro
You could choose which of these resorts is best for you.