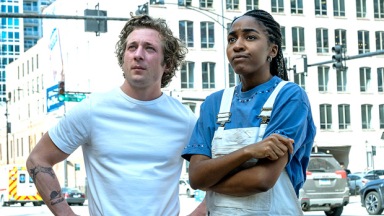 View gallery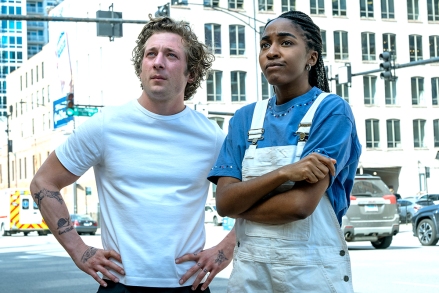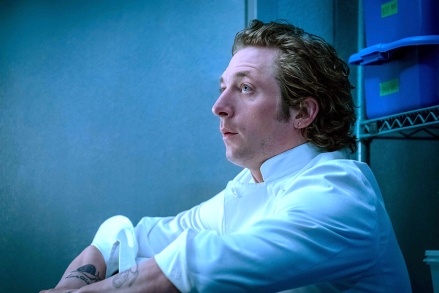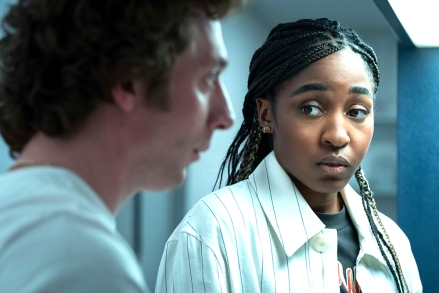 Image Credit: FX
The Bear hasn't been renewed for season 3 yet.
The Bear season 2 premiered on June 22.
FX's The Bear cooked up one amazing second season. The hit series, available now on Hulu, premiered all 10 episodes of season 2 on June 22. Fans devoured the second season, which explored the lives of Carmy, Sydney, Richie, and the rest of the crew in greater detail.
Immediately after binging season 2, fans started to wonder: is there going to be season 3 of The Bear? From the possible cast to the show's status, HollywoodLife has all the latest on The Bear season 3.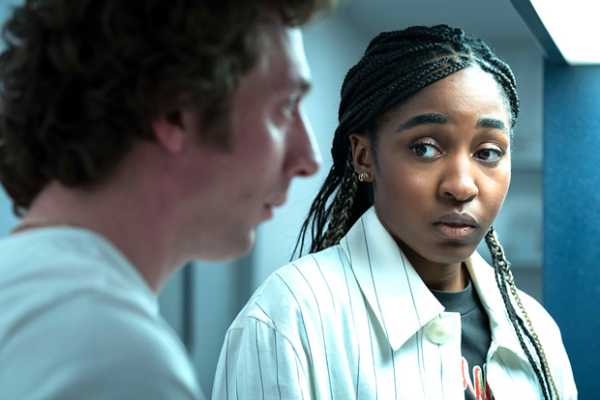 Ayo Edebiri as Sydney. (FX)
Will There Be A Season 3 Of The Bear?
Most likely, yes. However, as of June 26, The Bear has not been renewed for season 3. The highly-anticipated second season just dropped on June 22 and became an instant hit. The show dominated Twitter trending topics from the moment it hit Hulu.
Given the critical and fan praise, it's highly likely The Bear will be renewed for season 3. The show's second season earned a rare 100% rating on Rotten Tomatoes. The first season dropped in June 2022 before being renewed in July, so season 2 could very well follow that same pattern.
The Bear Season 3 Cast
The Bear features an incredible ensemble cast — Jeremy Allen White as Carmy, Ayo Edebiri as Sydney, Ebon Moss-Bachrach as Richie, Lionel Boyce as Marcus, Liza Colón-Zayas as Tina, Abby Elliott as Natalie, and Matty Matheson as Neil. If (and when) The Bear is renewed for season 3, you can expect the main cast to all head back to the kitchen.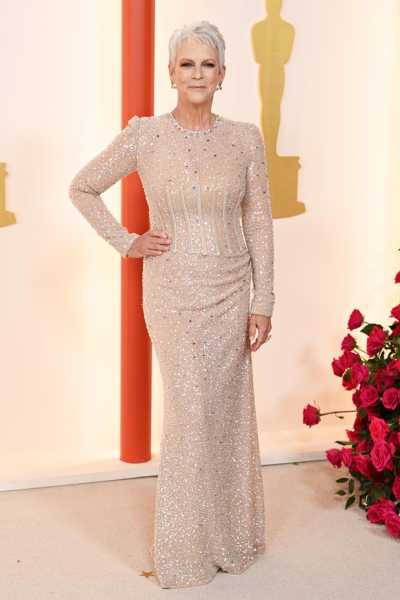 Jamie Lee Curtis at the Oscars. (David Fisher/Shutterstock)
Season 2 included a number of amazing guest stars, including Carmy's mom, Donna, played by Jamie Lee Curtis. Carmy, as well as Sugar, have a complicated with their mother, which became even more fractured after Mikey's death. At the end of season 2, Donna shows up at The Bear's Friends & Family night, but she decides to not go inside and support her kids. The Oscar winner opened up about the pivotal role in a heartfelt Instagram post following season 2's debut.
"The secrets is out. We all have them. Every family. Every human being. The center of the brilliant masterpiece that is commonly referred to as @thebearfx is the story of a family secrets and the concentric circles of rage and trauma and grief and humor that revolve around, Carmen, Sugar, and Michael Berzatto," she began.
View this post on Instagram
Jamie Lee continued, "When I saw the first episode of the first show, last summer and Sugar asks Carmen if he had spoken to their mother, in that second I knew that I would play her. Don't ask me how. I just knew. A year later, after the wild success of the brilliant 1st season, Chris Storer offered me the role of a lifetime. There's not a person alive who won't relate to what it feels like to be around someone like Donna Berzatto. I certainly have my own experiences. That's what makes the show so magnificent. We can relate and commiserate and celebrate all of our communal survival in this thing called…. life. Thank you Chris @chrisstorer and the ENTIRE BEAR family of creative human beings and scene partners for allowing me in to let it rip!"
Will Poulter, Sarah Paulson, John Mulaney, Bob Odenkirk, Gillian Jacobs, Olivia Colman, Joel McHale, and Molly Gordon were among the additional guest stars in season 2. Jon Bernthal returned as Carmy and Sugar's late brother, Mikey, in the pivotal Christmas episode of season 2.
The Bear Season 3 Release Date
Since The Bear hasn't been renewed for season 3, there's no release date yet. The show could see a 2024 release date if it's renewed fairly soon, but that could be impacted by the ongoing writers' strike.
What Will The Bear Season 3 Be About?
The Bear season 2 ended with a successful Friends & Family night ahead of the restaurant's re-opening. The entire second season was spent transforming The Original Beef of Chicagoland into The Bear in just 12 weeks, and the crew had revelations in and out of the kitchen.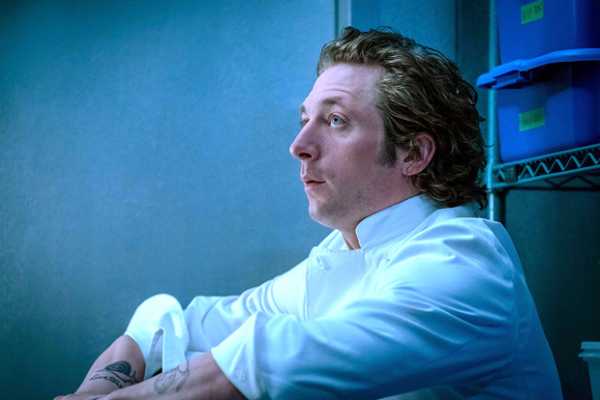 Jeremy Allen White as Carmy. (FX)
Season 2 left us with a number of threads that would make up a very interesting third season. Carmy, who got locked in the walk-in fridge for most of Friends & Family night, will have to deal with the fallout of his messy breakup with Claire, which culminated in a terrible fight with Richie. As Carmy was trapped, the team carried on without him, with Sydney leading the way.
Marcus asked Sydney out, and things got very awkward for them ahead of Friends & Family night. It's clear that these two have chemistry, but will the work dynamic prevent them from going the romantic route? Marcus also missed a series of calls from his mother's nurse, an ominous hint that could mean heartbreak for Marcus in season 3.
The Bear season 3 would likely be all about the restaurant's actual opening and if it can stay afloat after so many drastic changes. Natalie is also going to be giving birth soon, so her absence could add stress on The Bear team.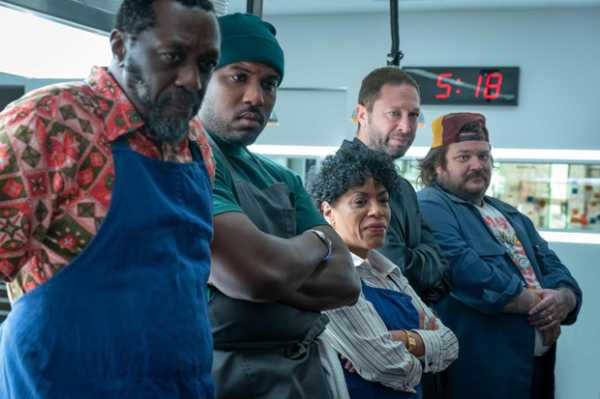 The cast of 'The Bear' in season 2. (FX)
"I think the thing to me that is interesting to explore is just like continuing the journey of aspiring for greatness," Lionel Boyce told Deadline about his hopes for season 3. "It's just a story of passion. All the writers do such a great job of arcing out specific stories for each character, so I'm excited to see where they'll take it. But for me, I would love to explore that. This season was, to me, very much him just discovering there's a path to greatness and seeing what it takes to get there. So I would like to see like him get one step closer to it and see what comes with that — the good and the bad."
Co-showrunners Chris Storer and Joanna Calo revealed to Variety that they built season 2 as they were planning the first season. They have the entire series mapped out, but they didn't say exactly how long they see the show going.
Click to Subscribe to Get Our Free HollywoodLife Daily Newsletter to get the hottest celeb news.
Sourse: hollywoodlife.com