The celebrity recruits are dwindling down, but the challenges aren't getting any easier. In this exclusive preview of the November 6 episode of Special Forces: World's Toughest Test, Nick Viall feels the impact of this latest challenge.
The Bachelor alum, 43, is found in the drying room shivering. Erin Jackson notices that something's not quite right with Nick and tries to warm him up. "I think he's maybe not good," Erin tells the fellow recruits. Nick and the other recruits just spent the "morning in extreme conditions."
Nick can barely form words as he tries to cope with hypothermia symptoms. He's able to answer questions but barely. The other recruits fly into action when they realize something's wrong.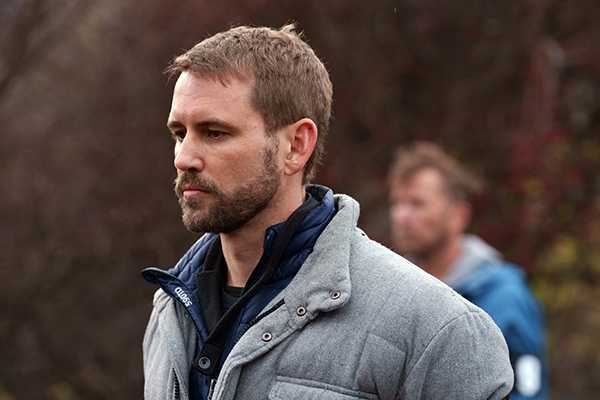 Nick Viall on 'Special Forces.' (FOX)
Jack Osbourne and Erin realize they need to get Nick to a hot shower. They race the podcast host across base camp to the showers. Erin wonders if Nick is going to be okay. "Nick's like hypothermic," Jack says.
In a separate preview that Nick posted on his Instagram page, the Bachelor Nation star gets emotional during an interrogation session. "I want to make sure that people who can count on me can count on me. You know, I want to see what I'm made of," he says when DS agents ask him why he wanted to do the show in the first place. He then tears up when thinking about how much he cares about his family.
Season 2 started out with 14 celebrity recruits. Over the course of the season, celebrities have left the show for a variety of reasons. As of the November 6 episode, Nick is still a recruit with Jack, Erin, Tom Sandoval, Tyler Cameron, and JoJo Siwa.
The official synopsis for the November 6 episode reads, "The remaining recruits are taken to the top of a mountain range to face the most demanding exercise of selection so far: using a single rope to commando cliff crawl across a deadly ravine. The Directing Staff turn up the pressure as the challenges of selection start to wear down the group." New episodes of Special Forces: World's Toughest Test air Mondays at 9 p.m. on FOX.
Sourse: hollywoodlife.com