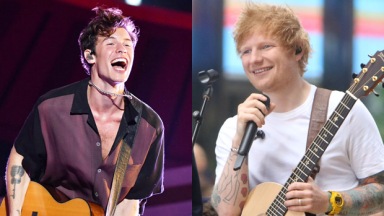 View gallery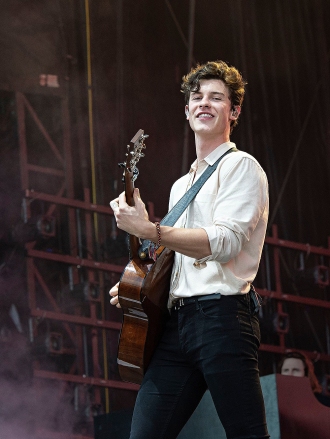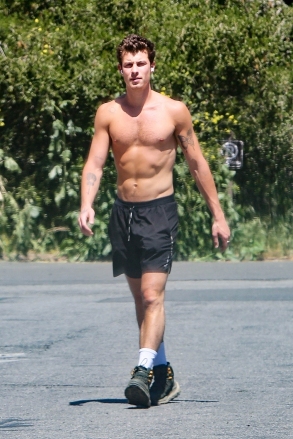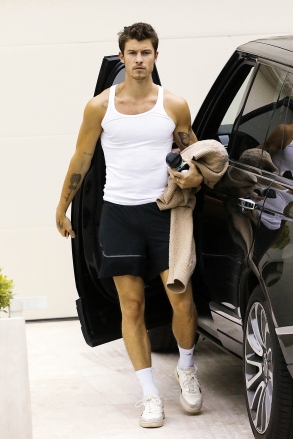 Image Credit: Erik Pendzich/MediaPunch/Shutterstock
Pop singer Shawn Mendes, 24, made an impressive return to the stage after he wowed Ed Sheeran fans during the 32-year-old's concert in Toronto on Jun. 17 (watch the video below). Not only did they perform Shawn's 2016 hit "There's Nothing Holdin' Me Back," but they also made sure to belt out Ed's hit "Lego House." The 24-year-old rocked a simple white t-shirt and khaki cargo pants during the performance, meanwhile, Ed opted for an all-black ensemble that featured a t-shirt and dark jeans.
What a moment Toronto 🤩 🫶 @ShawnMendes pic.twitter.com/GNXpLcqzDd

— Ed Sheeran HQ (@edsheeran) June 19, 2023
Later, the UK native took to social media to share a separate video of their duets and added a sentimental note for Shawn. "Toronto. What a moment. Me and @shawnmendes on stage in his hometown," the sweet caption began. "Wish I could bottle the feeling and keep opening it to feel that buzz again, so much fun. Thank you for singing with me man, so good to have you back x." In the clip, Camila Cabello's off-and-on beau (currently off), explained how it felt to perform after over a year away from the stage.
View Related Gallery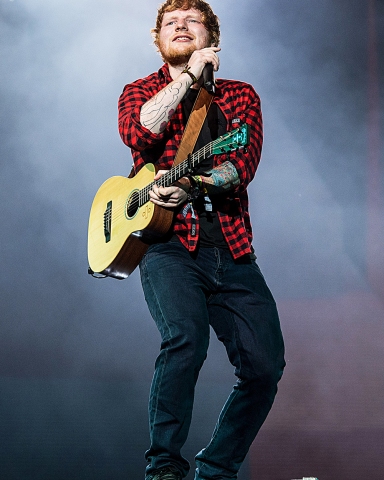 Ed Sheeran performing on the Pyramid Stage Glastonbury Festival, Day 5, UK – 25 Jun 2017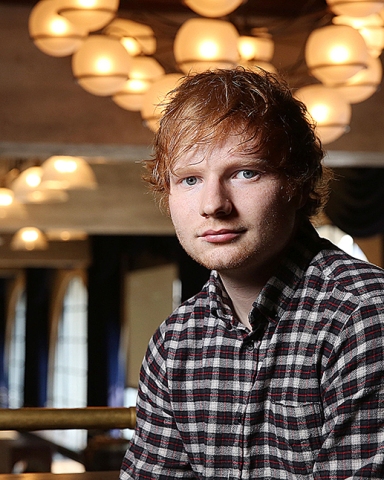 Ed Sheeran poses for a portrait on in Los Angeles Ed Sheeran Portrait Session, Los Angeles, USA
"I started shaking! I was like what the -," Shawn quipped. "I feel a bit speechless about it to be honest right now." Later in the behind-the-scenes video, Ed asked Shawn how long it had been since he performed on stage, to which Shawn explained it has been a "a year and a half." The "Treat You Better" musician added that he felt "insane" and "crazy" to be back on stage with the fans. As many know, Shawn canceled his Wonder world tour in Jul. 2022 after he cited his mental health as a reason for needing to take a step back.
.@ShawnMendes and @edsheeran on one stage 🥹 how's everyone feeling?? pic.twitter.com/M8YrLnqWf0

— Island Records (@IslandRecords) June 18, 2023
Now that he is back to performing, many fans took to the comments of Ed's video to gush over seeing the pop sensation return to live music. "So happy to see Shawn back on stage," one admirer gushed, while another added, "Ed, thank you for bringing him back, that was very important." A separate fan who was seemingly in attendance made sure to note how much the crowd was dancing when the two men sang together. "People were dancing so hard the floor was shaking on the second level," they quipped, while a fourth added, "BEST. SHOW. I've EVER. SEEN. When Shawn came out I felt like my soul left my body!!!!"
Aside from his music career, Shawn has recently been in the headlines for his recent breakup with Camila. After the pop duo rekindled their romance in Apr. 2023, they opted to call it quits again just over one month later, per a Jun. 7 report by The US Sun. Later, PEOPLE confirmed their split on Jun. 13, and claimed that Camila is already back on the dating scene. Most recently, on Jun. 9, Shawn released a song titled "What the Hell Are We Dying For?," which hinted at his love life and climate change. "I was [in] upstate New York and just on the back end of feeling a lot of things about relationships, about my career, about [the] environment," he told Zane Lowe on Apple Music 1. "And I was in the studio and this moment of just deep frustration came over me and I finally started to feel this inspiration come."
Click to Subscribe to Get Our Free HollywoodLife Daily Newsletter to get the hottest celeb news.
Sourse: hollywoodlife.com