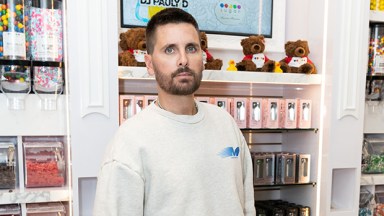 Image Credit: MediaPunch/Shutterstock
Scott Disick makes his first appearance in The Kardashians season 4 during the October 12 episode. Scott, 40, and Khloé Kardashian have a much-needed hangout session, and Scott reveals he hasn't been doing so well lately. "I've gained a lot of weight here because of my back," Scott tells Khloé, 39.
The Talentless co-founder admits his back pain has gotten "worse over time" after his car accident. His Lamborghini rolled over in the 2022 wreck. Scott injured his back in the process.
Scott's doctors are telling him that he may need back surgery, but Khloé wants him to try physical therapy. "I think Scott maybe needs a little pep talk because this is probably the unhealthiest I've seen him. He's barely mobile, and it's all from his back," she admits.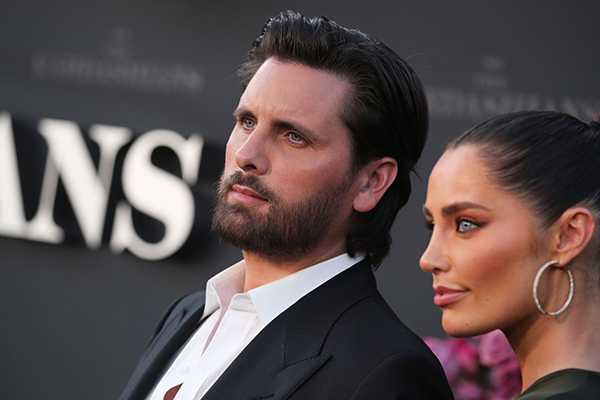 Scott Disick at 'The Kardashians' premiere. (John Salangsang/Shutterstock)
Later, Khloé and Scott meet up again. He reveals that his back "still hurts pretty bad," but they're finally getting answers. Kourtney Kardashian's ex gets his MRI results back and sits down with a doctor from Sports Rehab LA. Scott is told he's on the "cusp of possibly needing surgery," but he can avoid it in this "little window."
During his meeting with the doctor, Scott jokes that he likes to have sex for fun. "But now I can't move, so… I'm terrible," Scott says. Khloé thinks that should be motivating him. "Get back on the wagon to f**k," Scott quips.
The Flip It Like Disick alum wants to get better without going under the knife. "I really don't want to get back surgery. Sounds like hell," he says. As they walk out of the doctor's office, Scott tells Khloe that she could probably "meet some guys here."
He admits that he's "feeling good" about his doctor's office visit and knows he's "better off doing the therapy than getting possibly abused by her, so I'm happy to commit to this." He also makes a crude joke, and Khloé just shakes it off.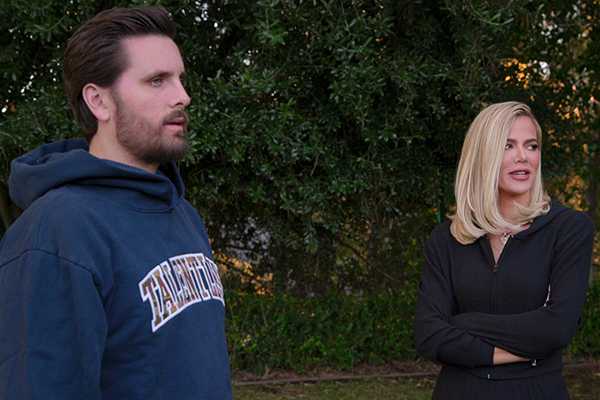 Scott Disick and Khloe Kardashian on 'The Kardashians.' (Hulu)
Last season on The Kardashians, Scott opened up about the terrifying car accident that led to his back injury. "So I was going up to pick Mason [Disick] up because we were going to a movie. I was driving by myself," Scott told Kris Jenner. "I made a right and then the curbs in that neighborhood are not flat curbs — they are kind of like little lips. So the wheel came into the little lip and made it pull a little and by the time it pulled it smacked into a pillar."
He added, "It hit and did a somersault forward then hit then landed. I was up there [in my car] strapped in and hanging. Then I couldn't get out and I tried the sunroof." He went on to reveal that his daughter, Penelope Disick, "took care" of him after the accident. "She came down with a wet rag and got my face all done. She was a great help," he revealed. New episodes of The Kardashians premiere Thursdays on Hulu.
View Related Gallery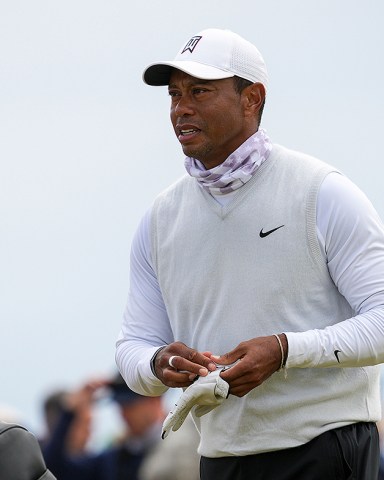 Accidents happen and celebrities are not immune to bad luck while on the road. In fact, some stars have been in serious car crashes and lived to tell about it. Golf star <a href="https://hollywoodlife.com/celeb/tiger-woods/">Tiger Woods</a> famously survived a scary car crash in February 2021. After his SUV flipped down an embankment in Los Angeles, Tiger was left with traumatic injuries to his right leg, open fractures to both his tibia and fibula, a bruised rib cage, and lacerations to his lower front jaw. He was reportedly speeding as fast as 87 mph at the time. However, Tiger ended up returning to the links for the 2022 Masters in Augustus, Georgia. Before the Masters, his only appearance in competitive golf since the crash was with son Charlie during the PNC Championship in Orlando in 2021. At the time, Tiger said he wouldn't be able to play a full tour schedule after the accident. "I can play certain events here and there, but on a full-time level, no, that will never happen again." Click through the gallery to see pics of other stars who have luckily survived car crashes.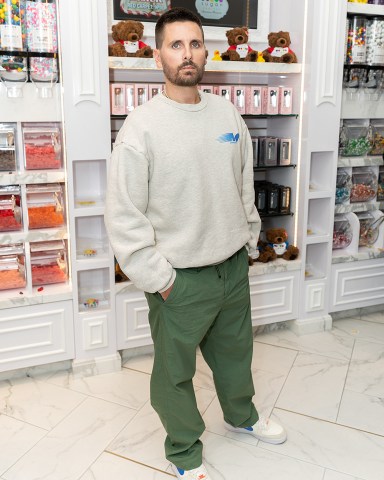 Scott Disick The Grand Opening of the Sugar Factory at Harmon Corner, Las Vegas, Nevada, USA – 18 Sep 2021
Sourse: hollywoodlife.com