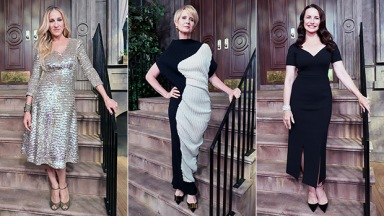 View gallery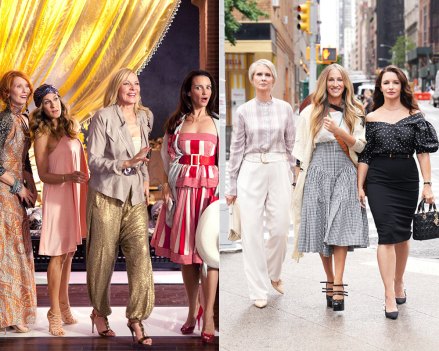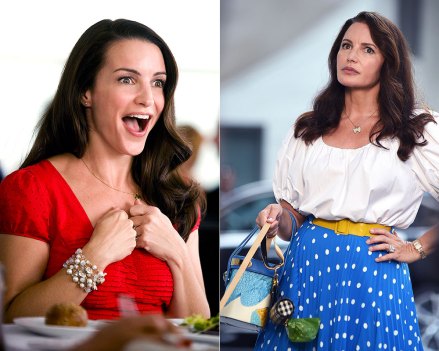 Image Credit: MAX
Most of the original cast of Sex And The City reunited to celebrate the 25th anniversary of the classic HBO series on Thursday, June 8. Sarah Jessica Parker, Cynthia Nixon, and Kristin Davis all attended the opening of a "Sex And The City Experience," which will give fans an opportunity to take photos in some of the classic sets from the series. All three ladies looked fantastic while at the grand opening.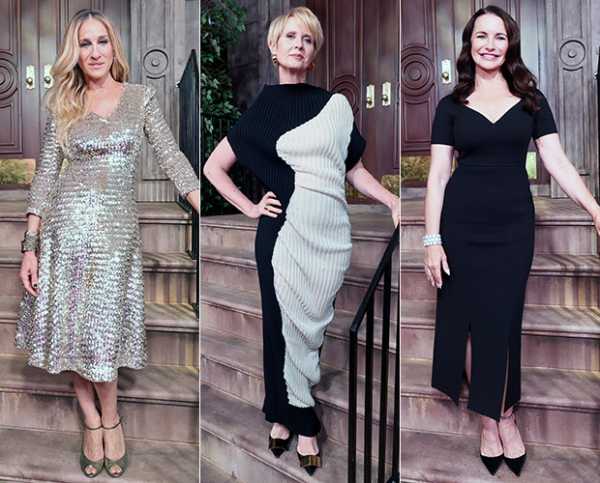 All three women celebrated the opening of the 'SATC' experience with beautiful outfits. (MAX)
The three women all looked stunning as they posed for photos on the stoop of Carrie Bradshaw's stoop. Sarah, 58, sparkled in a silver, long-sleeve dress as she posed in front of her character's classic brownstone. Cynthia, 57, went for a long, black and white gown, and she accessorized with a pair of small, gold hoop earrings. Kristin, 58, looked gorgeous in a black, v-neck dress. Unfortunately, Kim Cattrall, 66, who played Samantha Jones, was not in attendance at the event.
View Related Gallery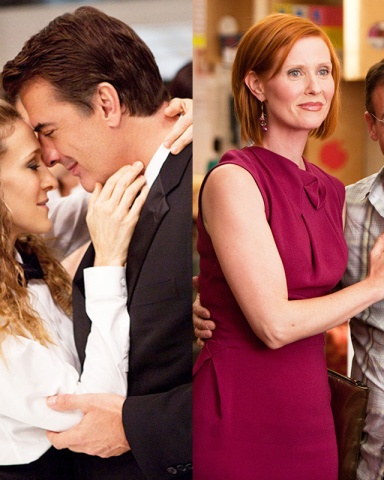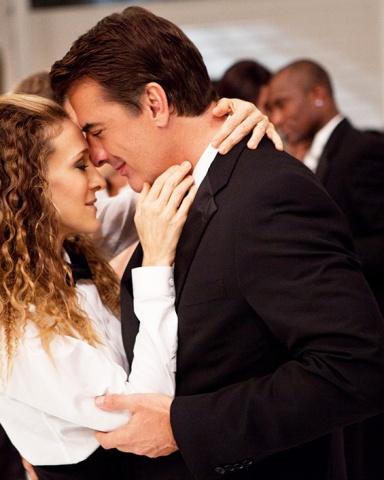 Editorial use only. No book cover usage. Mandatory Credit: Photo by New Line Cinema/Hbo/Village Roadshow/Kobal/Shutterstock (5886033bk) Sarah Jessica Parker, Chris Noth Sex and The City 2 – 2010 Director: Michael Patrick King New Line Cinema/Hbo/Village Roadshow USA Scene Still Comedy Sex and The City Two
Sex And The City first premiered on HBO back on June 6, 1998, and the immersive pop-up gives fans the opportunity to take photos of themselves both on Carrie's stoop and at her desk, which is certainly exciting for longtime fans of the show, per People. It also has some of the actress's looks from the show and other memorabilia to check out.
Sarah also marked the anniversary by sharing a photo on Instagram of a necklace with a "Carrie" emblem on it and reflected on the series. "It's our silver anniversary but the memories will always be gold," she wrote in the caption. Cynthia also posted a photo from the original series alongside a more recent photo. Kristin posted a clip and said it was "impossible to believe" how much time had passed since the show premiered.
While it's been 25 years since the show first premiered, Sex And The City is just as popular as ever and even had a bit of a renaissance with the reboot series And Just Like That… premiering in December 2021. While the reboot was certainly exciting for fans, Kim Cattrall was noticeably absent from the first season of the show, but fans will be treated to her return soon! It was announced that Kim would join the cast for season two of the show. It was reported that she was only present for one scene, and she reportedly didn't see or speak to any of the other cast members, according to Variety.
Click to Subscribe to Get Our Free HollywoodLife Daily Newsletter to get the hottest celeb news.
Sourse: hollywoodlife.com