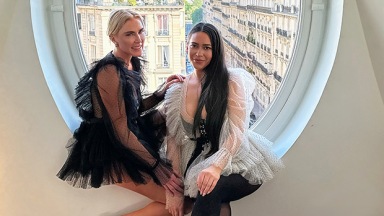 View gallery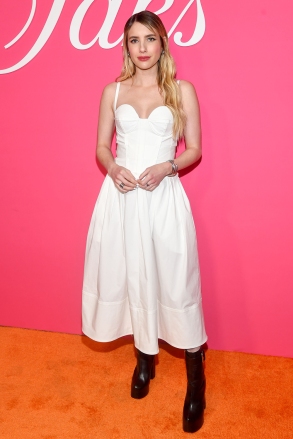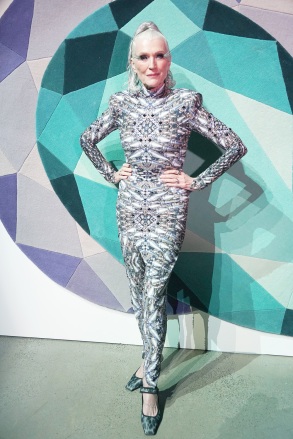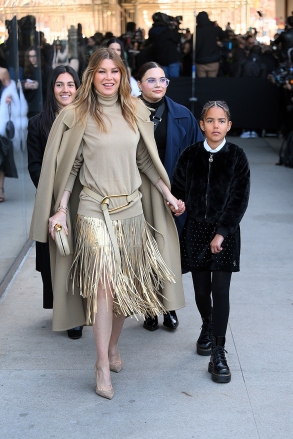 Image Credit: (Courtesy of Joy Cioci)
It's 2023. There's no excuse to not look good or not feel good. With so much out there trying to make you miserable – climate change, regressive politics, exorbitant ticket prices to your favorite star's show – being happy is an act of rebellion, and JOY CIOCI wants to help you find your smile while looking fabulous. The New York City-based clothing line has already become a fast favorite of stars like Michelle Obama, Brooklyn Decker, Meghan Markle, and Chrissy Tiegan.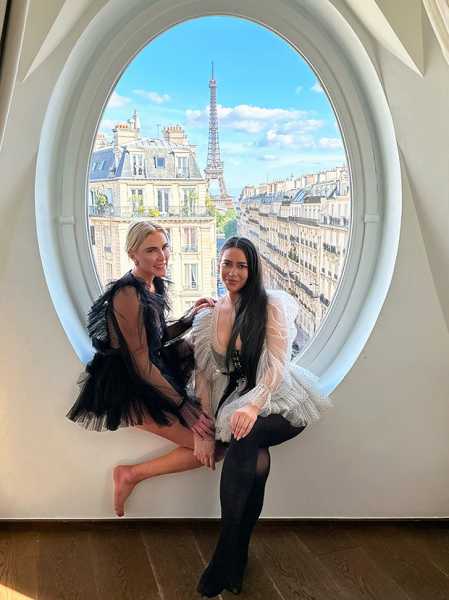 Hayley and Joy (Courtesy of Joy Cioci)
The new collection, Sparkle and Shine, aims to elevate your own shine with pieces featuring hand-stitched crystals and shiny satin. "The Sparkle and Shine collection is a homecoming for us as a brand, and designers," Joy Cioci and Hayley Gentry, best friends and creative minds behind the line, tell HollywoodLife. But, they also know that it takes more than just a piece of clothing to capture that confidence inside of you: there also needs to be music!
"Music fills our days of design, and with the energy it brings it supports and motivates our mission to create," they tell HL I am enthused to share with you a bit of the music that contributed to the creative process behind our Sparkle & Shine collection."
Ludacris Ft. Nicki Minaj, "My Chick Bad"
Paired with: CICI Dress
"If you think you have confidence, you have NO IDEA how cemented in being the best version of you truly are until you slip into this head-turning, unremarkable, unmistakable piece. It gives you immediate permission to claim the room you're in, because the world knows YOU deserve it."
Nicholas Jaar, "Mi Mujer"
Paired with: Avali Crop Top
"Slip into a moment- any place, anywhere- she's going to be there to support you. A best friend that will be there for breakfast, lunch, dinner, AND drinks. With hook eyes and fabric fantasies, the Avali has an open-door policy. It can and will come with you anywhere, and everywhere."
Gardenstate & Bien, "The Best Part"
Paired With: Harper Set (Crop Top and Skirt)
"Shimmer and shine go to shame when this set enters the room, commanding your inner "it girl" to bring her best! We teamed up to bring you Joy, glitter, and Hayley, hence, HAYJOY with our coveted Harper Set."
TEEMID, "Electric Feel"
Paired with: Penelope Collection (Mini Jewel Dress, Avali Jewel Crop Top, Lana Jewel Skirt)
"Shocking, electric, lovely, and joyful. This collection brings all the feels for us."
Black Eyed Peas ft. Saweetie & Lele Pons, "HIT IT"
Paired with: Dominque Skirt
"The track and the piece speak for themselves. Wear Dominique, and you'll get it. Divinely invited into everyone's closet and mind."
PANG!, "Walking In The Sun"
Paired With: Shelly Maxi Tie Skirt
"The Shelly Maxi invites everyone to feel and look good. We always look forward to seeing our lovely ladies have their moments with the Shelly movement, color choice brought to you from us! This song makes us feel like the energy the skirt embodies. Carefree elegance, designed to be worn in the sand and sun."
Tep No, "Breathe, Be Happy"
Paired With: Bowery Dress
"Because sometimes it's important to allow yourself the extra space to breathe feel the happiness you have created for yourself."
Taylor Swift, "Willow"
Paired With: Christy Gown
"Taylor, to us, represents the power of letting yourself go to be ethereal, aggressive, and uniquely beautiful. After letting go, we highly suggest stepping into this gown and commanding the room you're in. Go get it, girls.
Wink wink, nudge nudge, slay slay."
Click to Subscribe to Get Our Free HollywoodLife Daily Newsletter to get the hottest celeb news.
View Related Gallery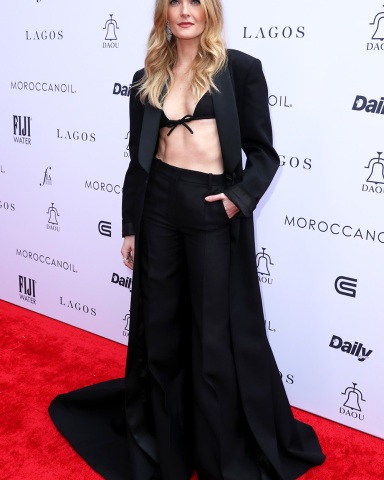 Meghann Fahy, wearing Valentino The Daily Front Row's Fashion Awards, Arrivals, Los Angeles, California, USA – 23 Apr 2023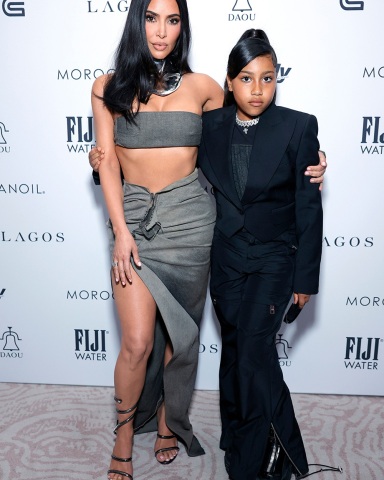 BEVERLY HILLS, CALIFORNIA – APRIL 23: (L-R) Kim Kardashian and North West attend The Daily Front Row's Seventh Annual Fashion Los Angeles Awards at The Beverly Hills Hotel on April 23, 2023 in Beverly Hills, California. (Photo by Stefanie Keenan/Getty Images for Daily Front Row)
Sourse: hollywoodlife.com