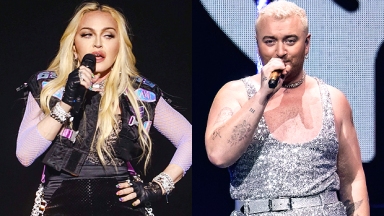 View gallery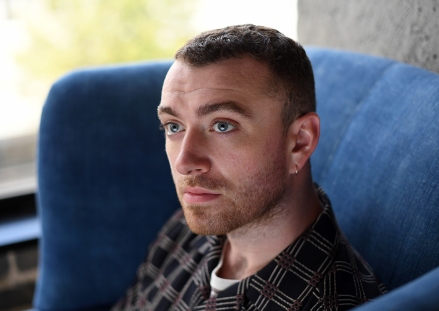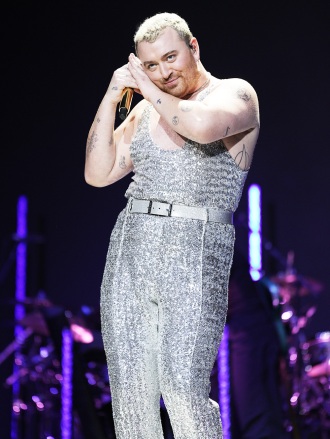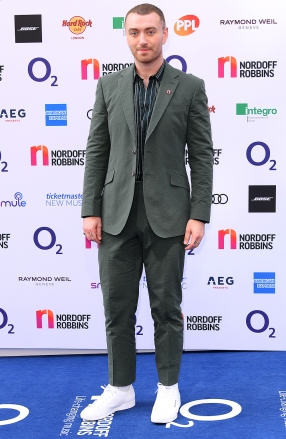 Image Credit: Shutterstock
Months after Madonna introduced Sam Smith for their performance with Kim Petras at the 2023 Grammy Awards, Sam, 31, and Madonna, 64, have teamed up to give your sleazy summer its theme song. In "Vulgar," out June 9th (6/9, naturally), Sam continues down the sultry path they began with "Unholy," walking hand in hand with a woman who knows a thing or two about getting sexy, raunchy, and downright dirty.
The frenetic track, which dropped at midnight, is rife with heat and sexuality, and the beat is irrepressibly danceable. "Vulgar is beautiful / filthy and gorgeous / Vulgar will make you dance / don't need a chorus / Say we're ridiculous / we'll just go harder / Mad and meticulous / Sam and Madonna," they sing on the final stanza.
The two announced the single on May 31 by sharing some artwork: a black and white photo of two tightly cinched corsets, with the duo's initials spelling out "S&M" – which is a nod to the "sadism/masochism" elements of BDSM. The announcement came after a week of teasing, with Smith sharing a looping audio clip across their social media accounts where the two groaned "Sam and Madonna" (per Billboard).
Madonna also gave fans a preview of the song on social media. " Let's get into the groove / you know just what to do / Boy, get down on your knees 'cause I am Madonna / If you fuck with Sam tonight, you're fucking with me / So watch what you say or I'll split your banana / We do what we wanna, we say what we gotta / We're sexy and free and we feel."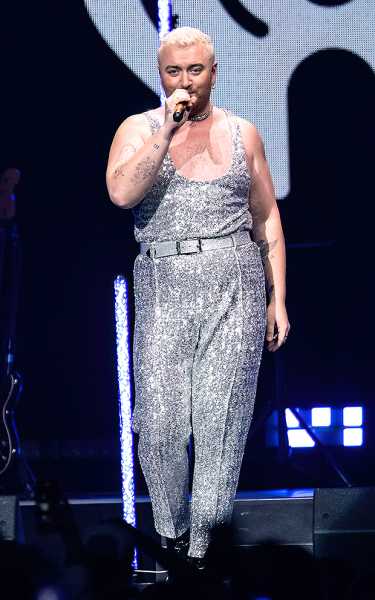 Sam Smith (Shutterstock)
While Madonna's preview referenced her 1985 hit, "Into The Groove," when Sam previewed their verse, they referenced…Madonna! " Look like I'm dressed to kill, love how I make me feel / All black in stripper heels, move like Madonna / Rich like I'm in the Louvre, got nothin' left to prove / You know you're beautiful when they call you vulgar / I do what I wanna, I go when I gotta / I'm sexy, I'm free and I feel / Vulgar."
"Unholy," released in 2022, was part of Sam's 2023 album, Gloria. The song earned Sam and Kim the Grammy for Best Pop Duo/Group Performance, making Petras the first openly transgender artist to win a major-category award and the first transgender woman singer to win a Grammy (Wendy Carlos is the first transgender woman to win a Grammy, taking home three awards – Best Classical Album, Best Engineered Album (Classical), and Best Classical Performance (Instrumental Soloist) – for Switched on Bach in 1970. She was living privately as a woman at the time, and went public with her truth in 1979).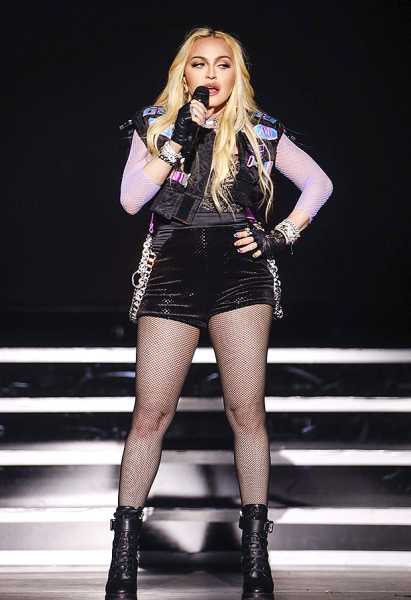 Madonna (Shutterstock)
Madonna is prepping for her Celebration Tour, where she will perform music from her four decades of hits. Sam is actually recovering after a vocal cord injury caused them to stop their show at the Manchester AO Arena on May 24, just after four songs. On June 7, they revealed that their cords were healing "after a week of vocal rest."
"I don't know what to say, honestly. I fought off a virus a few weeks ago, and since then, we have traveled across Europe and had such incredible shows," wrote Sam. "During my third song, I noticed something wrong with my voice. I prayed it was just my voice waking up for the show, but into the fourth song, I could feel something was really wrong. I came off stage and have tried everything to get my voice back in gear, but it won't. I am honestly heartbroken I couldn't finish the show tonight for you all."
The North American leg of Sam's tour kicks off on July 25 in Miami.
Click to Subscribe to Get Our Free HollywoodLife Daily Newsletter to get the hottest celeb news.
View Related Gallery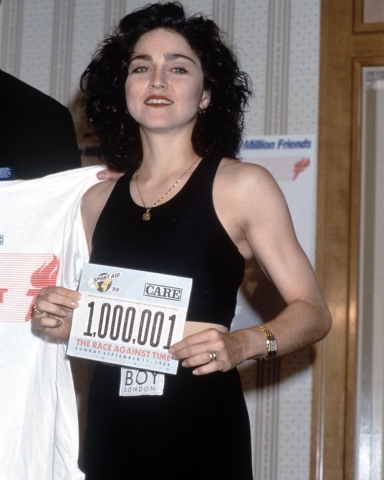 Madonna Various – 1980's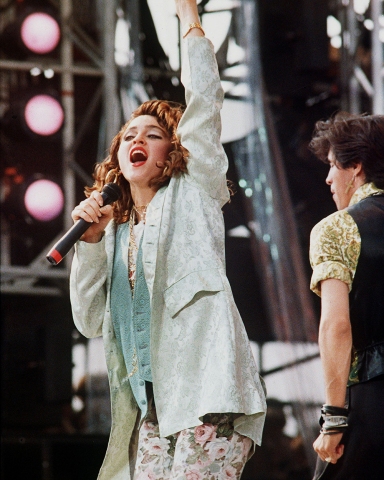 Actress and singer Madonna sings on stage at the JFK Stadium in Philadelphia, Pa., during the Live Aid concert LIVE AID PHILADELPHIA 1985, PHILADELPHIA, USA
Sourse: hollywoodlife.com