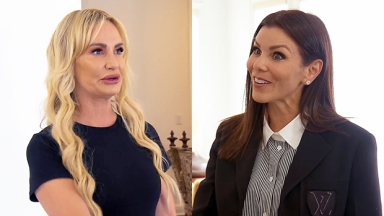 View gallery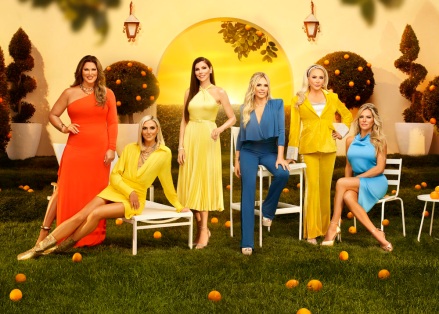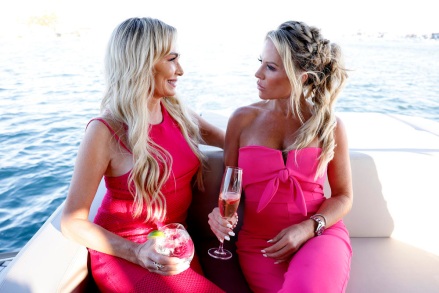 Image Credit: Bravo
A feud appears to be brewing between Taylor Armstrong and Heather Dubrow. In this EXCLUSIVE sneak peek at season 17, episode 3 of The Real Housewives of Orange County, which airs this June 21 at 8pm ET on Bravo, Heather compliments Taylor's house by calling it "beautiful". It's a nice gesture, but Taylor wants to "talk about the other night" because, according to her, things got "crazy". And we don't think she's only talking about Tamra Judge's fight with Shannon Beador.
Taylor goes on to say she had a lot of fun "getting to spend time" with Heather. Especially because she had a chance to talk to Heather about an upcoming role she landed in a new movie, titled Guardians (watch the trailer here). Taylor asked Heather to go with her to see her acting coach since she is an actress, and Heather said she'd "love to". So it appears as though we'll finally get to see Taylor's session with her acting coach in this week's episode, as this scene is probably a small part of that.
But what's further revealed in this clip is that Heather agreed to do more than just attend Taylor's meeting with her acting coach. Apparently, Heather also agreed to take on a separate role in the same movie! "There is another role available," Taylor tells Heather with a smile, to which Heather says, "[Yes], you told me that. It's very nice of you." But Heather doesn't appear very interested at all.
"You should [do it] — it would be fun," Taylor tells Heather. "We'd have a scene together." Heather doesn't know what to say, so she just tells Taylor she's "so cute". (Awkward!) Then, in her private confessional, Heather explains, "Taylor had mentioned to me on the boat, 'Oh, I think there's a part for you, too.' And I said, 'Great, I'm in!' These are like drunk plans."
Meanwhile, in Taylor's private confessional, she reveals, "We had an actress pull out at the last minute and I thought Heather would be perfect [for it]. And she said, 'I'm in!'"
Taylor Armstrong & Heather Dubrow chatting on 'RHOC' (Bravo)
Back in Heather's confessional, she reveals "the next day" Taylor texted her photos [of the movie set in Oklahoma City]. Heather says she "wrote back, '????'," to which Taylor said, "This is the movie set. This is your office."
Heather then responded, "OMG. Were you serious?" Apparently, Taylor was and Heather wasn't. Yikes!
Want more? New episodes of The Real Housewives of Orange County air Wednesdays at 8pm ET on Bravo.
Click to Subscribe to Get Our Free HollywoodLife Daily Newsletter to get the hottest celeb news.
View Related Gallery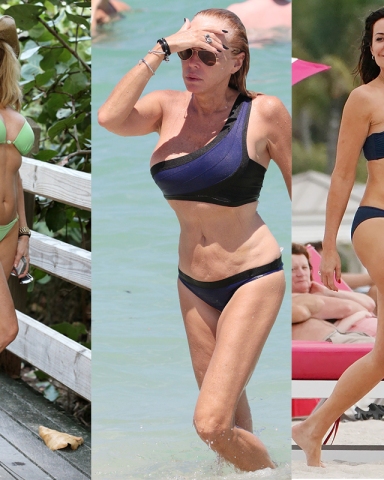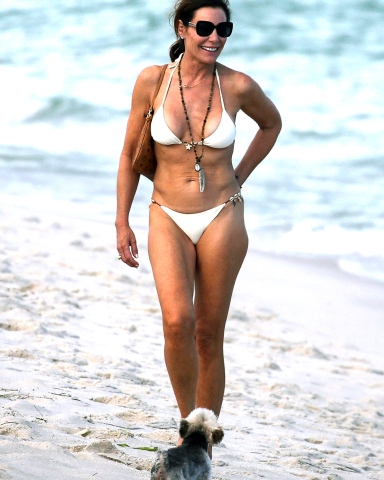 EXCLUSIVE: Real Housewives of New York star Luann de Lesseps wears a white bikini and hugs a mystery man as she takes a stroll on the beach in Miami. 13 Nov 2022 Pictured: Luann de Lesseps. Photo credit: MEGA TheMegaAgency.com +1 888 505 6342 (Mega Agency TagID: MEGA917647_020.jpg) [Photo via Mega Agency]
Sourse: hollywoodlife.com