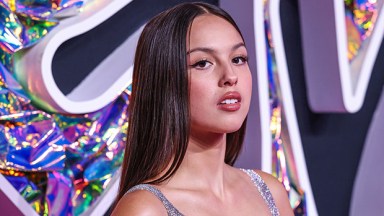 Image Credit: Image Press Agency/NurPhoto/Shutterstock
Zack Bia insists that he's not the "bloodsucker" in his former girlfriend Olivia Rodrigo's hit single "Vampire." The DJ, 27, broke his silence about the song's meaning during a new interview with GQ.
"I think everyone that knows me personally loves me," Zack said in the interview that was published on Monday, September 18. "I don't think it's really about me. I think the Internet just ran with it."
Since Zack and Olivia, 20, are both musicians, he told the publication that he knows "how a song gets made" because he is "in the industry." However, he doesn't believe that their past romance could have inspired such a dark breakup track.
"We hung out, we're both busy, and we ended up not furthering our relationship," the record executive concluded. "There was never any drama, you know?"
Whomever the "fame f—ker" is behind Olivia's song, Zack noted that the piano-driven pop anthem from Guts is "so big and awesome" and an "undefeated formula" as a "heartbreak song for the summertime."
Rumors about Zack quickly went viral online after "Vampire" was released on June 30 along with its accompanying music video. Throughout the three-minute song, the "Good 4 U" artist is singing about a former flame who is older than her. Fans pointed out the lyric "'Went for me and not her / 'Cause girls your age know better." Not only that, but since Olivia and Zack's relationship reportedly lasted about six months, Livies couldn't help but notice the other lyric, "Six months of torture you sold as some forbidden paradise."
However, Zack didn't try to shut down the rumors about him because he admires Olivia's songwriting. "Look, the momentum of a song is so special," he explained to GQ. "I think Olivia is a generational songwriter. I think she's a generational talent. I'm always just proud of her continued accomplishments."
The Field Trip Recordings cofounder isn't the only person whom fans speculated is behind famous song. Others even thought that Taylor Swift was the "vampire" because of a rumored feud between the two singers. Previously, for her Sour album, Olivia had to give songwriting credit to several musicians for some of the record's tracks. The album credits Taylor, 33, for "1 Step Forward, 3 Steps Back" and "Deja Vu."
However, the "Driver's License" artist recently shut down the speculation in her recent Rolling Stone interview, insisting that she doesn't "have beef with anyone."
Sourse: hollywoodlife.com