View gallery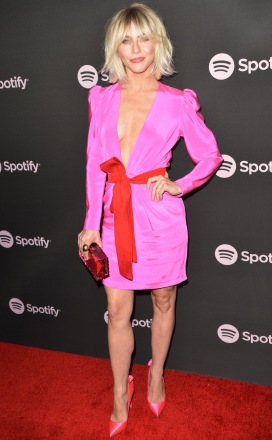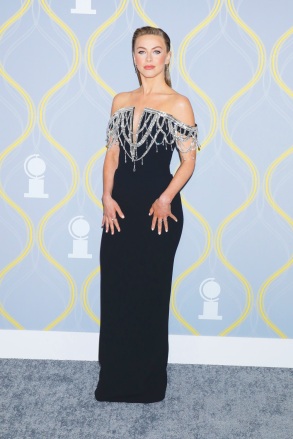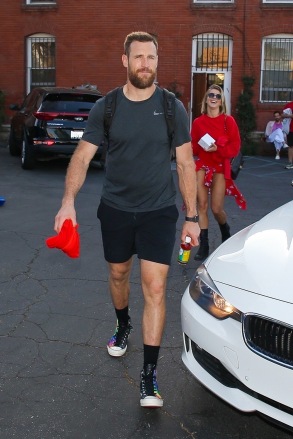 First she was a competitor, then she was a judge, and now, Julianne Hough will be back on Dancing With The Stars as a host! The fan-favorite was announced as the newest addition to the upcoming season 32 on the heels of Tyra Banks' exit from the ABC series, and will be joining Alfonso Ribeiro in the hosting role. Julianne will head to the West Coast soon to take on her hosting duties and she dished to HollywoodLife.com in an EXCLUSIVE interview about how she's preparing! "I've been talking to Alfonso a lot, and he has just been such a joy," the performer gushed while chatting with HL at the American Ballet Theater's June Gala. "He's so welcoming and excited and we're really good partners already in how we just respect one another and want to support each other."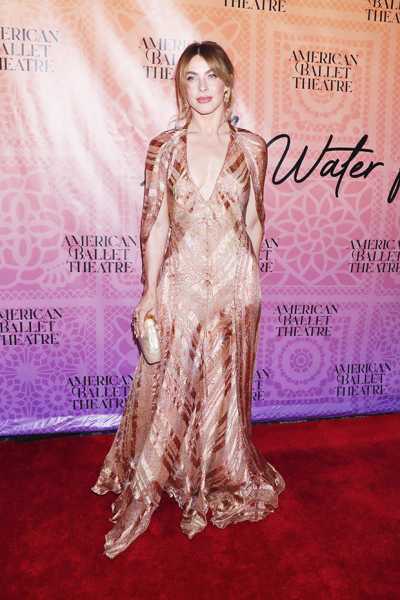 Julianne Hough at ABT's June Gala. (Shutterstock)
She continued, "Also, I think just immersing myself again back into the family and being there during rehearsals so that the couples feel really safe and they can actually just have a conversation with me." Recall, Julianne first appeared as a professional dancer on the ABC mainstay in 2007. She went on to win back to back seasons — 4 and 5 — with partners Apolo Anton Ohno and Hélio Castroneves, respectively, before departing the show in 2009. She returned in 2014 as a judge, before leaving again in 2017.
In March, she shared the exciting news of her return to DWTS on her Instagram, writing, "It is such an honor to be rejoining Dancing with the Stars as co-host. The show holds such a special place in my heart from the many years and different roles I have had the privilege of being a part of. The incredible team that brings the ballroom to life every night has been my family for the past 17 years. I am so excited to reunite with Alfonso, Carrie Ann, Bruno, Derek, the unbelievably talented pros, and the amazing cast on the dance floor. The energy is magnetic every time you step foot in to the ballroom and I can't wait to feel it again — and of course to share it all with the absolute best and most loyal fans — for another exciting season."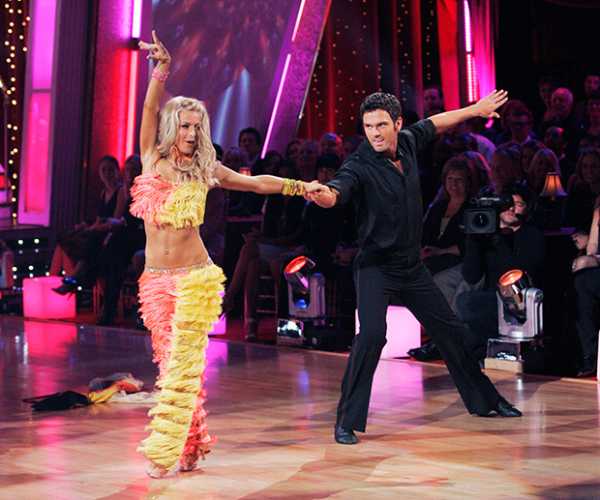 Julianne Hough performing on 'Dancing With The Stars.' (Everett Collection)
Another way the Fresh Vine Wine co-founder is preparing to return to the ballroom is by taking in all of the art she can! Julianne was thrilled to be attending the ABT June Gala that celebrated the premiere of its Summer Season's ballet, Like Water for Chocolate. "I am just excited to be a witness. A lot of the time, I'm so focused on being on stage or needing to perform or feeling the pressure, and so the fact that I can just watch in awe as these beautiful dancers and the choreographer create magic and we get to just watch and enjoy and celebrate, and I'm just excited about that," she enthused.
She admitted that is can be hard at times to "turn off" her performer brain while trying to enjoy a performance, but noted that the ability to "get lost in something" is "a sign" of something "truly magnificent." "But, there's definitely moments where I'm like, 'Oh my gosh, that choreography.' I want to be inspired. Sometimes, I'm inspired by this movement and I want to go and try it when I get home," Julianne added.
Click to Subscribe to Get Our Free HollywoodLife Daily Newsletter to get the hottest celeb news.
Sourse: hollywoodlife.com