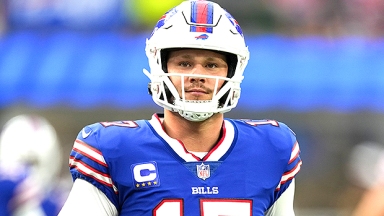 View gallery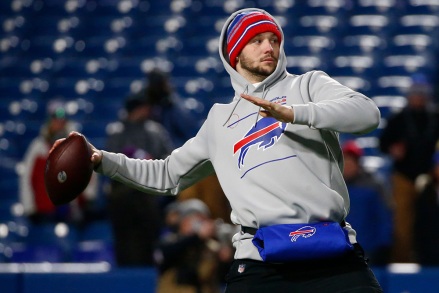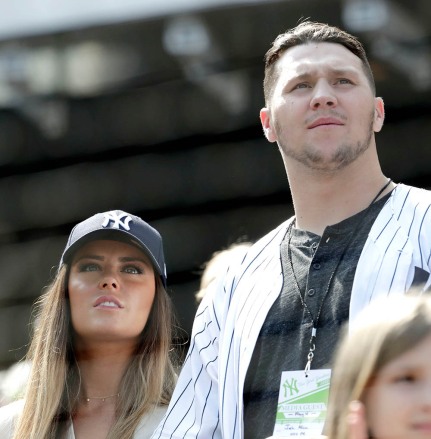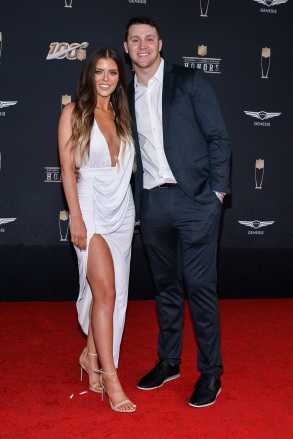 Image Credit: Shutterstock
Josh Allen has played quarterback for the Buffalo Bills since 2018.
He was previously involved with Brittany Williams, whom he began dating in 2017.
In May 2023, Josh and Hailee were spotted on a date in New York City.
Josh Allen has been busy in the offseason. The quarterback for the Buffalo Bills – who has been integral in helping resurrect the franchise and make them a contender in the NFL's American Football Conference (AFC) – was spotted alongside Hailee Steinfeld in New York City. The date came amid rumors that Josh, 27, had split from his long-term girlfriend, Brittany Williams. This romance between Josh and Hailee, 26, has been blossoming for a while now because PEOPLE reported that the two have been "hanging out for a few weeks."
"It's new, but they are having fun," PEOPLE reports. The new romance comes amid speculation that Josh and Brittany split. She unfollowed Josh on Instagram and wiped all photos of him from her account. This might be her highest-profile relationship for Hailee since she briefly dated Niall Horan in 2018. For those unfamiliar with Josh, here's a quick look at the man "having fun" with Hailee.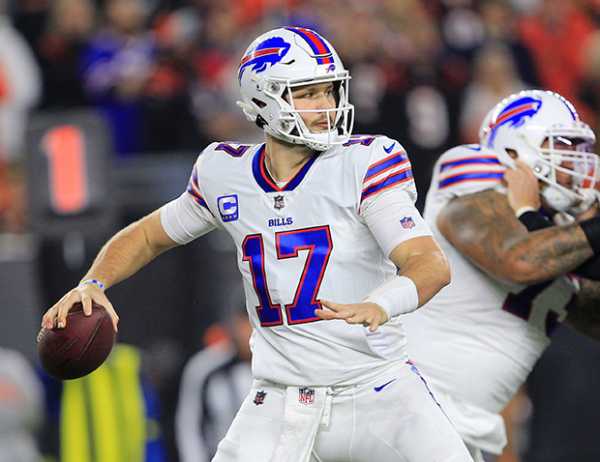 (Shutterstock)
Josh Allen Is A NFL Quarterback.
Josh Allen (b. May 21, 1996) is a quarterback who joined the NFL in 2018. He grew up near Firebaugh, California. After playing for a season at Reedley College, he transferred to the University of Wyoming. He played two games in his first year at Wyoming before suffering a broken collarbone. He returned in 2016 to play two full seasons, throwing for over five-thousand yards.
The Buffalo Bills drafted Allen as the seventh overall draft pick. Baker Mayfield was that year's No. 1 overall pick. Allen started his rookie season as a backup quarterback to Nathan Petermen. He soon took over for Peterman and got his footing in the following seasons. In 2020, he led the Bills to their first division title and their first playoff victory since 1995. In 2022, the 13-3 bills stood atop the AFC East. They were ultimately eliminated in the playoffs by the Cincinnati Bengals, but with Josh at the snap, the team remains a potential threat.
Heading into the 2023-24 season, Josh has a 52-24 regular season record, passing for 18,397 yards with 138 touchdowns.
His Pregame Playlist Is Not What You'd Expect.
While one would expect Josh to be hyping himself up before each and every game, he told the Buffalo Low Down that his pregame playlist helps him reach a place of zen before he takes the field. "I have Sammy Davis Jr., Paul Anka's 'Put Your Head on My Shoulder,' Billy Joel's 'The Stranger,' and a couple of Elvis, couple of Frank Sinatra songs. It keeps me calm before the games, I try to be as loose as possible, and it helps me do that," he says. The last song he listens to before taking the field is "That's Life" by Frank Sinatra.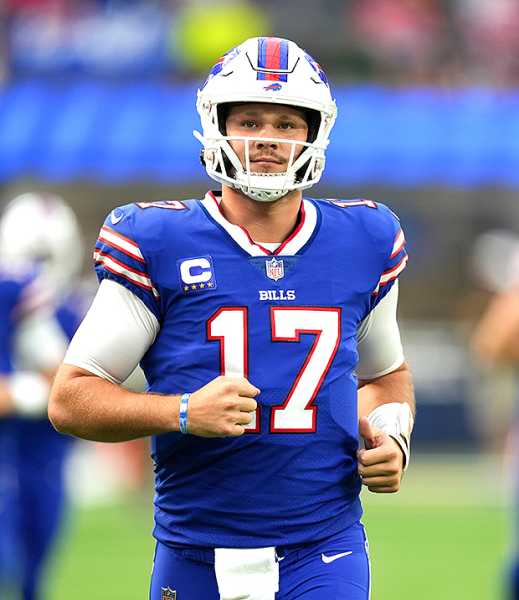 (Shutterstock)
He Likes To Golf.
Josh Allen is an avid golfer, and he gave all his offensive linemen new clubs at Christmas in 2022. When asked who'd he love to golf with, he named the GOAT. "I got to throw Tiger [Woods] in there," Allen told the Buffalo Low Down. "I am a big Tiger Woods fan. He is probably one of the most influential athletes in my life. It was him and Kobe Bryant who were the two athletes that my heartbeat when they were in a pressure spot. I felt the pressure with them."
Filling out his golf foursome would be Kevin Kearns, Director of communications for the Buffalo Bills, and Josh's dad.
Josh Faced The Facts In 2023.
In 2018, Josh became the first quarterback to rush for at least 95 yards in three consecutive games. Heading into the 2023-24 season, he had over 3,000 rushing yards, with 38 rushing touchdowns. However, leaving the pocket puts Josh at risk – and he has paid for it. He led the league in turnovers (with 19) and suffered a UCL sprain.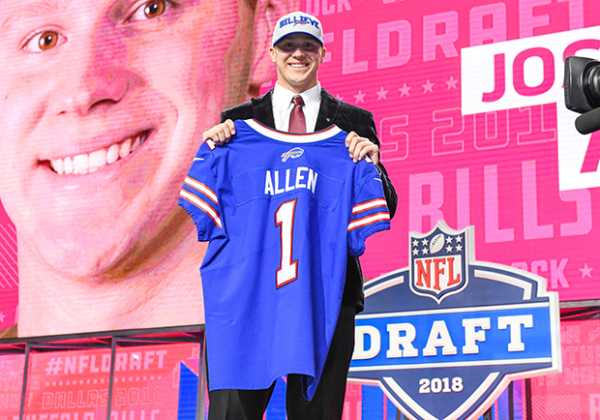 (Shutterstock)
"I can't continue to do this," Allen said about his playing style, per Sports Illustrated. "I know when I'm using my youth, I feel like I can. But over the course of my career, I'm gonna have to learn to adapt and change. … When that point [comes], I don't know. I guess I'll let my body tell me. "But I do want to be, like I said, I wanna be the smartest quarterback with the football in my hands. I don't wanna put the ball in harm's way."
The Star Quarterback Once Dated The Cheerleader.
In 2017, Josh began to date Brittany Williams. The two of them grew up in Firebaugh, California, and they were in college when they started dating. At the time, she was a Fresno State cheerleader. She graduated in the spring of 2018 with an Agribusiness/Agricultural Business Operations degree. As of 2022, she ran her own online-based Pilates program called Pilates by Britt, which is Mat and Reformer Pilates.
She and Josh got a dog together in 2021. They named the pooch Sky and introduced the dog to all their followers in June of that year.
Click to Subscribe to Get Our Free HollywoodLife Daily Newsletter to get the hottest celeb news.
View Related Gallery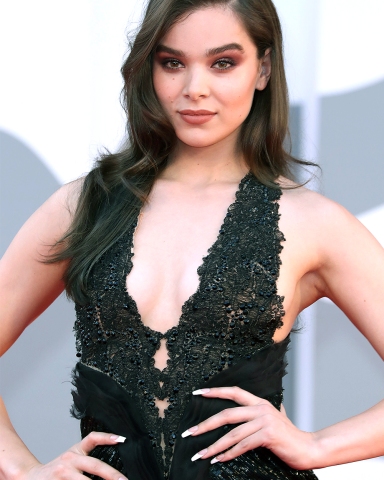 Hailee Steinfeld 'Competencia Oficial' premiere, 78th Venice International Film Festival, Italy – 04 Sep 2021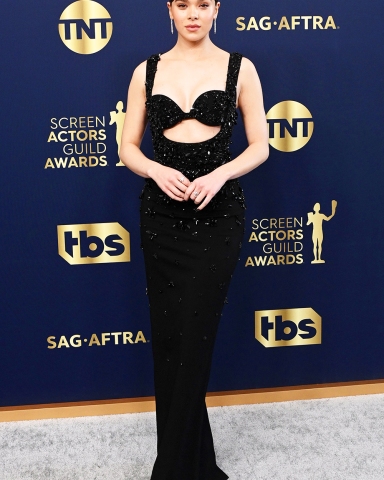 Hailee Steinfeld hits the red carpet in a Miu Miu dress at the 2022 SAG Awards. Her sparkly ensemble featured a midsection cutout.
Sourse: hollywoodlife.com