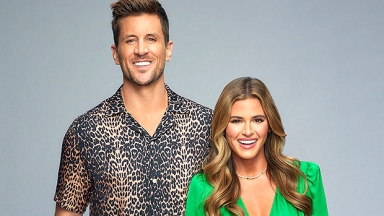 View gallery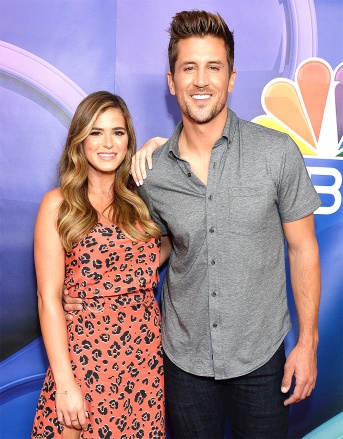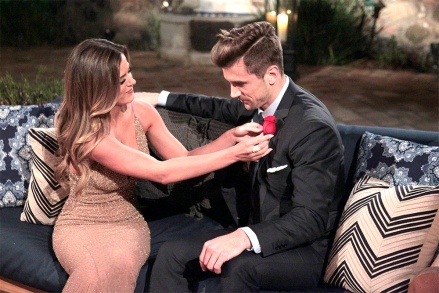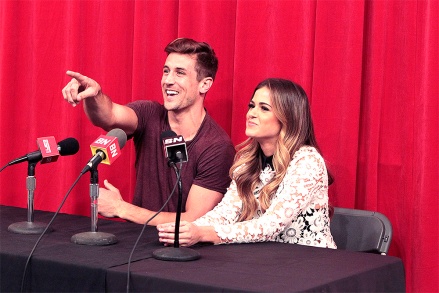 Image Credit: USA Network
JoJo Fletcher and Jordan Rodgers know a thing or two about dating shows. They're one of Bachelor Nation's most beloved couples after finding love on The Bachelorette. The newly married pair are the hosts of the all-new dating competition series The Big D, which premieres June 14 at 10 p.m. on USA Network.
This isn't your ordinary dating show. The Big D is bringing divorced couples into a tropical villa in Costa Rica where they will pursue a second chance at love by dating the other divorcees in the house. Some of the romance hopefuls are thinking they could maybe rekindle something with their ex, while others are eager to find a connection elsewhere.
View Related Gallery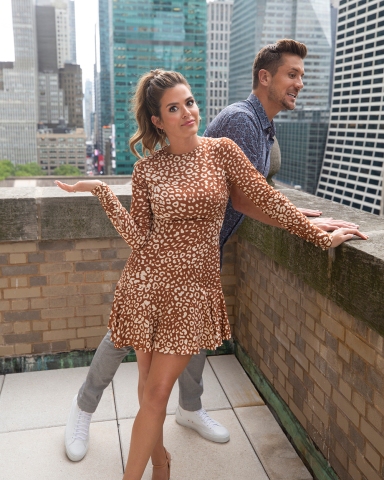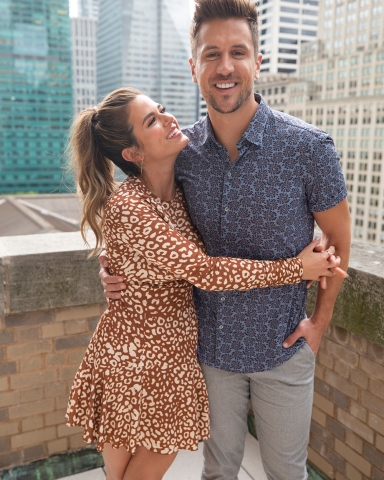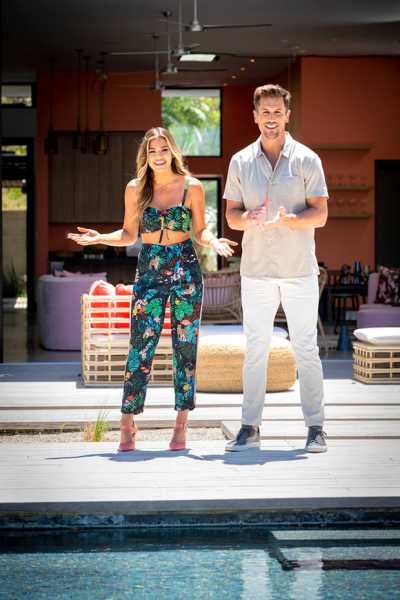 JoJo Fletcher and Jordan Rodgers are the hosts of 'The Big D.' (USA Network)
HollywoodLife spoke EXCLUSIVELY with JoJo and Jordan about dipping back into the reality dating show world, but this time being on the other side of it. "I think when this opportunity came up, our first reaction was, I don't feel like anybody has really captured that type of show with divorced couples," Jordan said. "We obviously were like, we love the drama, right? Couples living together, dating other people, we're gonna get the drama. But we also came from a show where we found love and we realize how much real connections can actually happen on reality TV."
While there will be drama, Jordan noted that The Big D will give these divorcees the ability to "grow, turn the page, close a chapter, find new love, or sort through some of the issues that they never really sat down and went, wait, this isn't a deal breaker. We got divorced, but we never really sat down and went…why? Or how we can improve at something, and then you go wait a minute, maybe we have another chance. It's the second chance at love for some and the opportunity to find new love. Altogether, it's got a really good balance."
JoJo admitted that she and Jordan were more "hands-on" than anything they've done in the past. "We were very involved. You become so connected to these individuals and their stories. You learn a lot about them, and you end up really rooting for all of them," she said.
Even though their circumstances for being on a dating show were different, JoJo and Jordan were able to give the divorcees advice in their own way. "I think you know for us, obviously, we've never been divorced. We are recently married, so it wasn't like we could give advice on divorce, but I thought we could give insight that we met in a similar setting, unusual, on a reality TV show, cameras all around you, not thinking anything could happen from a show like this, and kind of going to have a fun time," she told HollywoodLife. "But if you really open yourself up to the possibility of self-growth, of forming new relationships, new connections, healing things from your past… I mean, that happens organically. When you are stripped from everything in your normal life, you don't have your phone, you don't have your family, and you don't have access to the outside world… it's a period of your life where you're solely focused on what you're feeling, and we went through that emotional journey on our show individually and as a couple, but it was also something that we encourage other people to realize can actually happen."
Throughout this journey with The Big D, JoJo and Jordan got to witness an "interesting perspective" when it comes to marriage and relationships. The show actually strengthened their bond. "We're recently married, but nothing's perfect, ever. We know that no relationship is perfect," JoJo stressed. "Whether you're married or engaged, you've been together for 10 years or been together one year, you always got to work. You've always got to compromise. You've always got to continue to put in the effort. It can't be one-sided ever in a relationship, no matter how great the relationship is. I think that it's just hearing and seeing the different stories and relationship things that broke the relationship or mistakes they made, and taking a step back and just like hearing that and realizing that, I think that you do a lot of self-reflection on your own relationship."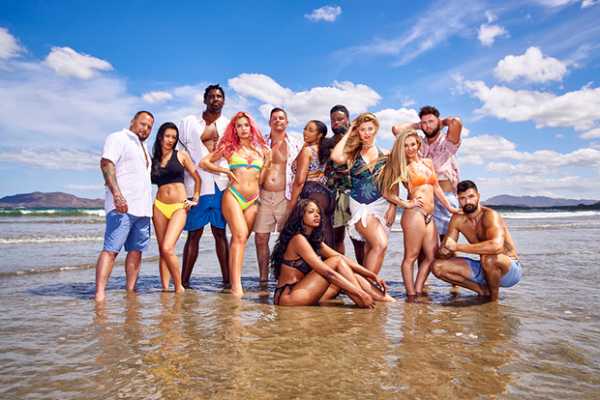 The cast of 'The Big D.' (USA Network)
While The Big D and The Bachelor/The Bachelorette are all within the dating show universe, the couple pointed out that they're entirely different experiences. "I will say the thing that is the most different that I think actually plays in favor of The Big D and its setup is on The Bachelor/Bachelorette you are living a fairytale life," JoJo explained. "You're going on the craziest dates. On The Big D, you do have some incredible romantic dates, but we're pretty much separated during filming on The Bachelor/Bachelorette until we have one of our amazing dates, so you're not really forced to have tough conversations or conflicts that could arise in a natural setting when you're with each other 24/7. All these divorced couples are living in a house together where one guy might be trying to put on a show for a new girl that he's interested in, and maybe trying to lie about how great of a guy he is, while his ex is sitting over there being like, that's not true."
Jordan added, "I feel like when we fell in love that the part that misses is when you go back to real life you never really went through adversity. We went on these crazy fun dates and had all this fun. And then you go well, that's not really real life. Real-life kind of hits you in the face. On this show, as hosts, we kind of put them through these exercises that are designed to create adversity, to force you to communicate, and force you to find new connections. We kind of put an environment together that really sets you up to either learn really quick whether it's not going to work or is going to work."
Click to Subscribe to Get Our Free HollywoodLife Daily Newsletter to get the hottest celeb news.
Sourse: hollywoodlife.com