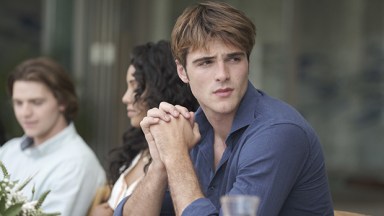 Image Credit: Marcos Cruz/Netflix/Kobal/Shutterstock
Jacob Elordi did not hold back in sharing his opinion about The Kissing Booth films. Though the series was the 26-year-old actor's big break, he called them "ridiculous" during an interview with GQ that was published on November 13.
"Those movies are ridiculous. They're not universal. They're an escape," Jacob told the publication before explaining how he fell into the "trap" of the "one for them, one for me" mindset, which is Hollywood's tradition of accepting unwanted roles in the hopes of landing better ones down the line. "That one's a trap as well. Because it can become 15 for them, none for you. You have no original ideas, and you're dead inside. So, it's a fine dance."
The Euphoria star also questioned the critics who have told him to simply grin and bear it and be grateful for the roles he has been given.
"How is caring about your output pretentious? But not caring, and knowingly feeding people s**t, knowing that you're making money off of people's time, which is literally the most valuable thing that they have. How is that the cool thing?" Jacob asked.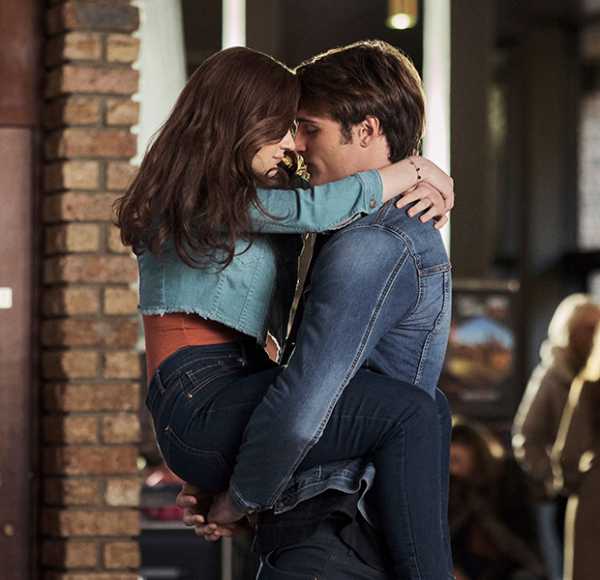 Aside from the teen romance series, the Priscilla actor dropped another bombshell — he has no "interest" in filming a superhero movie and even turned down the opportunity to work on one.
"I've always been told to say a rounded answer or my agent will get mad at me. 'Anything can happen!' " Jacob acknowledged. "And obviously, anything can happen, but at this stage in my life, I don't see myself having any interest in that. I like to make what I would watch, and I get very restless watching those movies."
Despite how some fans are shocked to hear Jacob's comments about The Kissing Booth, this isn't the first time he's criticized the three movies. During an interview with GQ Australia in 2020, the Deep Water actor addressed the overwhelming fame he was under after landing the role of Noah.
"It was super intense for a little while. Overnight. you couldn't really go anywhere, but it's been two years now, and it's died down considerably," Jacob explained. "I'd love to be able to create films in a bubble where nobody knows who the actor is. They might still love the films, but somehow they couldn't put a name to the face or something. That would be really cool."
Since his Kissing Booth character is a high school-aged student, Jacob added in the same interview that he was done with younger roles.
"Nothing against that, but I've sort of done it, and it would be really hard for me to find joy in that," the Saltburn star noted. "I'm also getting older now, and I'm starting to look older, so to keep going back to high school is kind of taxing."
View Related Gallery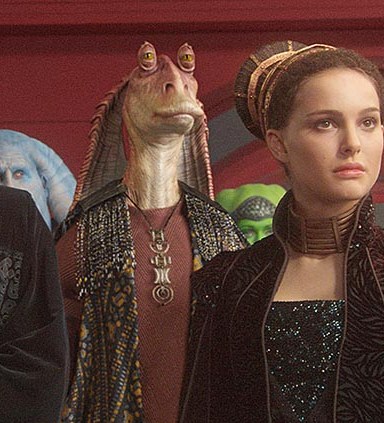 Editorial use only. No book cover usage. Mandatory Credit: Photo by Lucasfilm/Fox/Kobal/Shutterstock (5886234c) Jimmy Smits, Ahmed Best, Natalie Portman, Rose Byrne, Jay Laga'Aia Star Wars Episode II – Attack Of The Clones – 2002 Director: George Lucas Lucasfilm/20th Century Fox USA Scene Still Scifi Episode II / 2 Star wars: Episode II – L'attaque des clones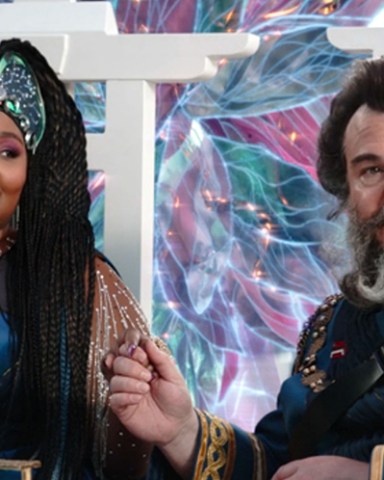 Sourse: hollywoodlife.com