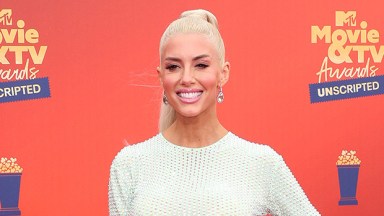 Image Credit: Broadimage/Shutterstock
Out with the old, and in with the new! Heather Rae El Moussa, 36, confirmed her exit from Netflix's Selling Sunset after seven seasons on November 3. The TV personality and real estate agent took to Instagram to say goodbye to the reality show amid the Season 7 premiere. "The trio you never expected… but always wanted Selling Sunset season 7 is out now & you'll get to peep me in a few scenes with these two @joshrichards @bre_tiesi," she began in the caption alongside her co-star, Bre Tiesi.
(function() { var zergnet = document.createElement('script'); zergnet.type = 'text/javascript'; zergnet.async = true; zergnet.src = (document.location.protocol == "https:" ? "https:" : "http:") + '//www.zergnet.com/zerg.js?id=92014'; var znscr = document.getElementsByTagName('script')[0]; znscr.parentNode.insertBefore(zergnet, znscr); })(); View this post on Instagram
The blonde beauty went on to call the departure from the series a "bittersweet" moment. "Everything happens how it's meant to….. And we all have a plan," Heather went on in the caption. "It's bittersweet to not be a part of SS anymore. But I do know that good or bad I wouldn't change the experiences I had. Let the drama begin I'll be no part of it Thank you -> next." In the photo, Heather rocked a multi-patterned dress and cradled her baby bump. She gave birth to her and Tarek El Moussa's son on January 31.
Soon after the 36-year-old confirmed her series exit, many of her 3.1 million followers took to the comments to react and wish her well. "You brought a lot of positivity to SS. Will [sic] miss you," one admirer penned, while another added, "It won't be the same without you!" Meanwhile, her former co-star Chrishell Stause made sure to add her reaction on Heather's exit in the comments. "please come back," she gushed, along with crying emojis. A couple of other fans begged Netflix to keep Heather on the show. "what the heck??? @sellingsunsetnetflix bring her back my fav from day 1," one admirer penned, while another quipped, "I don't want to watch now. You were the one keeping it real."
The confirmation of Heather's exit from the reality show comes nearly eight months after she confirmed that she had not yet been called back to film Season 7. "I've been off maternity leave and I've been excited to get back to work and so far I have not been called back," she told E! News on March 29. Heather went on to explain how she has been on the series since the start in 2019. "Been there from the pilot, from the beginning," she quipped. Heather was one of the original cast members alongside Christine Quinn, Mary Fitzgerald, Maya Vander, Jason Oppenheim, and more.
Heather is not the first original cast member to leave the series either, as a couple of others have already moved on to new adventures. Christine famously departed the show in 2022, while Jason's brother Brett stepped back a bit in 2020. This season, out November 3, fans can expect to see more than one familiar face. Mary, Chrishell, the famous brothers, Emma Hernan, Bre, Amanza Smith, and more will be serving up lots of drama on Season 7.
View Related Gallery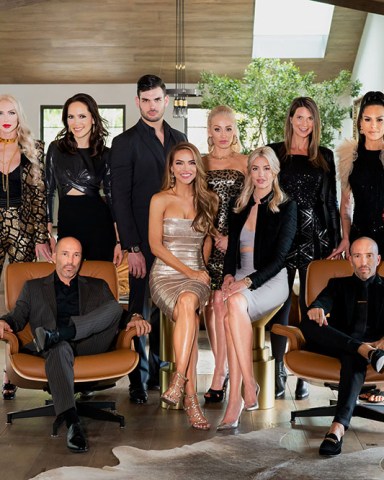 'Selling Sunset' season 2 premieres May 22 on Netflix. The reality series is set in the world of LA's high-end real estate and follows seven of the city's most successful female realtors who all work under the same roof at the #1 agency in the Hollywood Hills and the Sunset Strip, The Oppenheim Group. Most of the season 1 cast is returning, including Chrishell, Christine, Maya, Mary, Heather, with Jason and Brett Oppenheim as well. Amanza Smith has joined the cast of season 2. Just days before the show's season 2 release, Mary revealed that she married her French boyfriend, Romain, back in Oct. 2019. The second season will build up to the nuptials. This season, the ladies deal with even more mind-blowing mansions, shocking new romances, and explosive truths that will change their lives, relationships, and careers forever. See more photos of 'Selling Sunset' season 2 in our gallery now.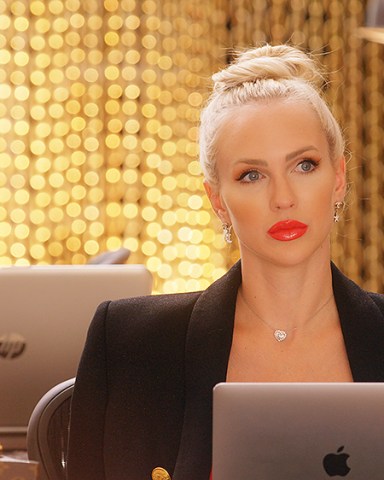 Selling Sunset
Sourse: hollywoodlife.com