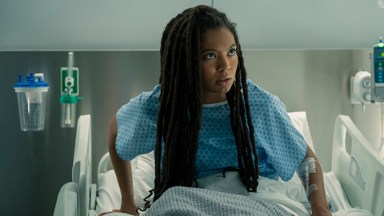 Image Credit: Prime Video
The Boys universe continues to expand with Gen V. The Prime Video series follows a batch of college-age supes-to-be at Godolkin University. As they come of age, these kids are discovering their power in more ways than one. The show's first season ended on November 3 with a game-changing finale that set the stage for a second season.
Speaking of Gen V season 2, what's going on with it? The season finale directly sets up The Boys season 4, which is on the horizon. From what happened in the season finale to the latest on the Gen V cast, here's the full rundown about the second season.
Is There Going to Be A 'Gen V' Season 2?
Gen V was renewed for season 2 on October 19, ahead of the show's season 1 finale. The series will return to Prime Video in the near future. Gen V season 2 doesn't have a premiere date yet, but it'll likely be released in late 2024 or early 2025. The second season hasn't started production as of November 2023 due to the ongoing SAG-AFTRA strike.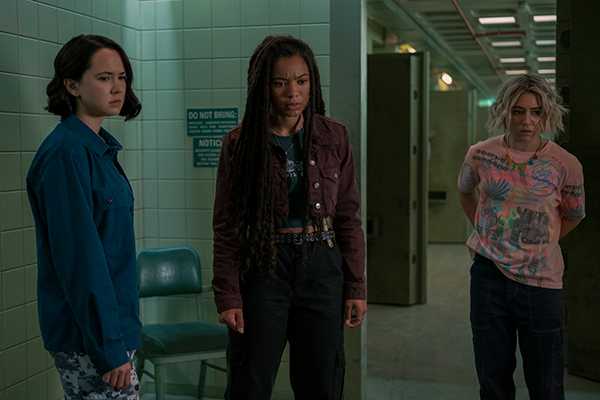 Jordan, Marie, and Emma in the season finale. (Prime Video)
"Expanding the universe of The Boys with a series as bold as Gen V has been an incredible journey for us and our wonderful partners at Sony. From our first conversation with showrunners Michele Fazekas and Tara Butters, along with Eric Kripke, Evan Goldberg, and Seth Rogen, we knew Gen V would push the boundaries. Their unapologetic approach is exactly what audiences love, and it has helped Gen V become the No. 1 series on Prime Video in over 130 countries," said Vernon Sanders, head of television, Amazon MGM Studios. "Gen V is Prime Video's most acquisitive new Original series of 2023, and we're excited that our incredible cast and crew are going to continue telling brave and bold stories from Gen V to our customers."
Showrunner Michele Fazekas and executive producer Eric Kripke also wrote, "We couldn't be happier to make a second season of Gen V. These are characters and stories we've grown to love, and we are thrilled to know people feel the same! The writers are already working on the new season—sophomore year is gonna be wild, with all the twists, heart, satire, and exploding genitalia you've come to expect from the show."
How Did 'Gen V' End?
Gen V's first season ended in wild fashion. In the wake of Cate killing Dean Shetty, Cate decides to free the prisoners of The Woods. Sam joins her, but Marie, Jordan, and Emma do not. Cate and Sam help the prisoners escape and tell them to kill everyone who isn't a supe. The escapees descend on Godolkin's campus and begin killing teachers and more.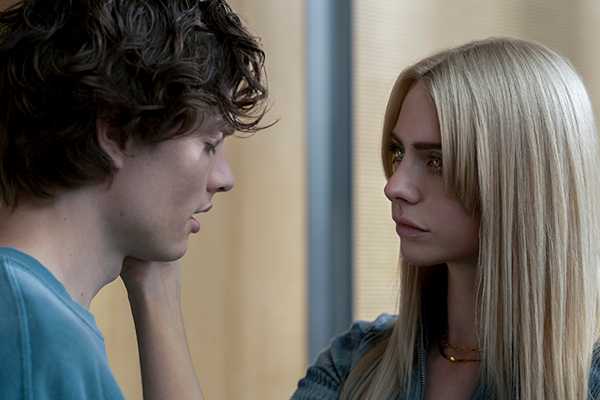 Sam and Cate in the 'Gen V' finale. (Prime Video)
Vought CEO Ashley Barrett finds herself on campus in the midst of the mayhem. She calls Marie and other supes to offer them a spot in the Seven if they take down Cate and Sam. In the midst of the chaos, Emma pleads with Sam to stop the madness. Sam refuses to listen and tells Emma she's not a hero. He later has Cate make him "feel nothing" with her powers.
Meanwhile, Andre is still trying to figure out what's wrong with his dad. Every time his father uses his powers, he's destroying his brain. His dad urges Andre to just stick to the status quo and take up the mantle as the new Polarity.
Cate begs Andre to join her and Sam on their mission, but he's not stepping over to the dark side. Andre is forced to fight Sam, and he's nearly killed. However, Andre is able to zap Sam unconscious with a taser at just the right moment.
Marie saves Jordan from getting their face burnt to a crisp by some of the unhinged supes. Marie and Jordan are formally in couple territory now and admit they're "stronger together." Just when they're about to embrace, Marie notices Cate coming for Jordan. In the heat of the moment, Marie blows Cate's arm off using her powers.
As Cate screams, Homelander arrives on campus. Instead of helping Marie and Jordan take down Cate, he sees them as the villains. Homelander calls Marie an "animal" for attacking other supes and attempts to kill her by blasting her with his laser eyes. The episode fades to black and picks up in a hospital facility.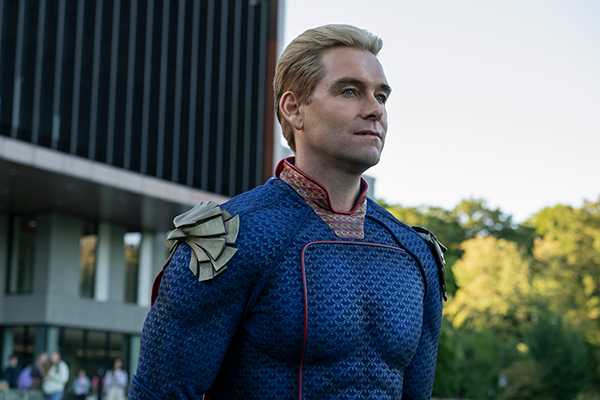 Antony Starr makes a cameo as Homelander in the 'Gen V' finale. (Prime Video)
Marie manages to survive Homelander's attack. However, she's been framed for the attack on campus with Andre, Jordan, and Emma. Cate and Sam are being praised as the new "Guardians of Godolkin." Marie, Andre, Jordan, and Emma find themselves in this facility that has no doors. They have absolutely no clue what's going to happen next.
In the mid-credits scene, Butcher arrives on campus and walks through the empty Woods facility. All he says is, "What a buncha c***s."
Who Will Return for 'Gen V' Season 2?
You can expect all of your favorite new supes in season 2. Jaz Sinclair, Lizze Broadway, Derek Luh, London Thor, Maddie Phillips, Chance Perdomo, and Asa Germann are all expected to return. Patrick Schwarzenegger will likely pop up again as Luke.
When Does 'The Boys' Season 4 Premiere?
The Boys season 4 does not have a premiere date yet. The fourth season wrapped in April 2023, well before the WGA and SAG-AFTRA strikes. In June 2023, executive producer Eric Kripke tweeted that season 4 was behind held until the writers' strike was resolved. The writers' strike ended in September 2023. It's likely that The Boys season 4 will premiere in early 2024.
Since Gen V and The Boys are directly connected, could the Gen V storyline bleed over into The Boys season 4? When asked if fans will have to wait until Gen V season 2 to find out where Marie, Andre, Jordan, and Emma are being held, Eric told Variety, "Shrug emoji That's my answer." Cryptic, as always.
What about Gen V cameos in The Boys season 4? "Shrug emoji? Tune in. I will neither confirm nor deny," he said.
Sourse: hollywoodlife.com