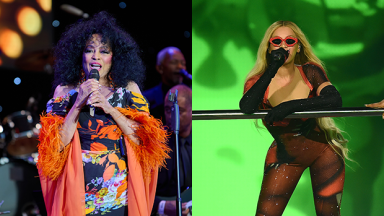 View gallery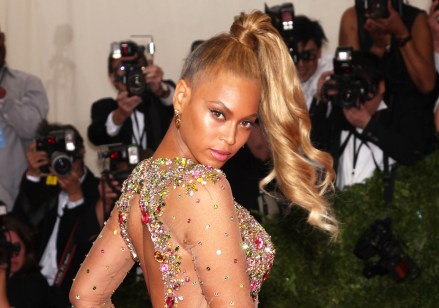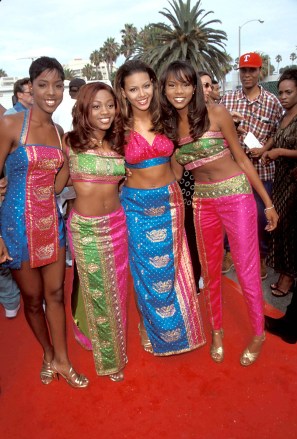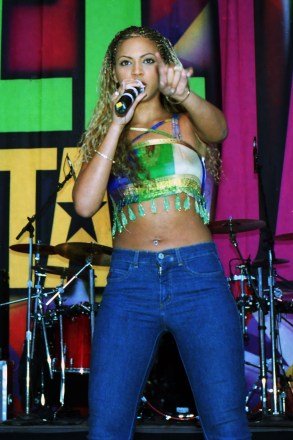 Image Credit: Shutterstock
Happy birthday, Beyonce! As the "Break My Soul" singer performed at SoFi Stadium in Inglewood on her 42nd birthday, Diana Ross, 79, made a surprise appearance to sing "Happy Birthday." Diana led the crowd in the singalong, and Bey looked overjoyed to get to celebrate the occasion with all of her fans.
Diana Ross and 70,000 fans singing "Happy Birthday" to Beyoncé 🥹❤️ pic.twitter.com/sKPLkqpAGY

— Yoncé Vocals (@YonceVocals) September 5, 2023
Diana seems to have made her appearance during the penultimate act of the concert. She performed her song "Love Hangover," according to Setlist.fm. The song had been a staple of the concert's setlist throughout the tour. In the video, Beyonce came out and hugged Diana from behind. The "I'm Coming Out" singer performed in a black tanktop, covered in glitter. She also had large feathers on her sleeves and huge diamond earrings. Beyonce rocked a gold shimmering jumpsuit with black stripes (styled to look like hands) and matching gloves. She had a huge smile on as the legendary singer sang to her.
After that moment, Beyonce returned to her normal concert setlist, performing her song "Plastic Off The Sofa." Diana wasn't the only celebrity to appear for Queen B's special day. Towards the end of the concert, Kendrick Lamar also made a guest appearance to perform his verse from her song "America Has A Problem."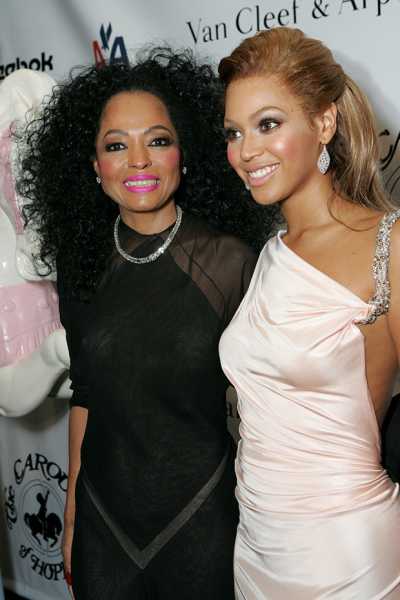 Diana Ross also performed one of her own songs at Beyonce's tour. (Shutterstock)
As she's done with so many of the concerts on this tour, Beyonce shared a few closer looks at her outfits and videos from her performance on her Instagram. Many fans also shared comments wishing her a happy birthday and complimenting how beautiful she's looked in her performances.
Besides the stars on stage, tons of celebrities were also in attendance as Beyonce's tour hit Los Angeles. Kylie Jenner and Timothee Chalamet were seen kissing during their first public appearance at the show. Kylie's sisters Kim and Khloe Kardashian also brought their niece Penelope Disick out to the concert! Meghan Markle and Prince Harry both attended the show, as did Beyonce's former Destiny's Child bandmate Kelly Rowland. Sofia Vergara was also seen at the event in a stunning black outfit.
Sourse: hollywoodlife.com