The Ramadhani Brothers are ready to make a statement with their America's Got Talent audition. In this EXCLUSIVE preview of the June 6 episode, the Ramadhani Brothers have the entire AGT crowd watching their every move.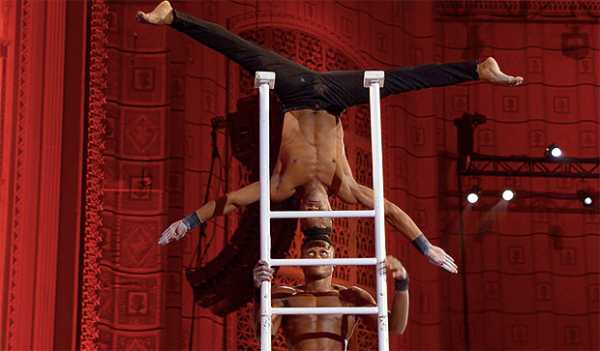 The Ramadhani Brothers during the 'AGT' audition. (NBC)
One brother quite literally is balancing himself on the head of his brother — while upside down! The brother who is holding his brother with his head climbs up the ladder. The AGT crowd cheers them on.
They manage to get to the top without breaking a sweat or falling, thank goodness. "There's no net!' host Terry Crews yells. The brother standing on the ladder begins to turn around and face the crowd while his brother remains upside down on his head. They're making this look easy!
The judges are getting an up close and personal look at this enthralling act as the crowd roars with excitement. "Oh, my God!" Heidi Klum yells at one point. Simon Cowell looks up at the Ramadhani Brothers on the ladder before him, genuinely bewildered about how they're making this work. We've seen plenty of dangerous acts on AGT, but nothing truly like this!
The Ramadhani Brothers feature Ibrahim and Fadi Ramadhani, who are based in Tanzania. They first wowed the Got Talent crowd with their death-defying acrobatic act on Australia's Got Talent and France's Got Talent before coming to America. They're taking season 18 by storm.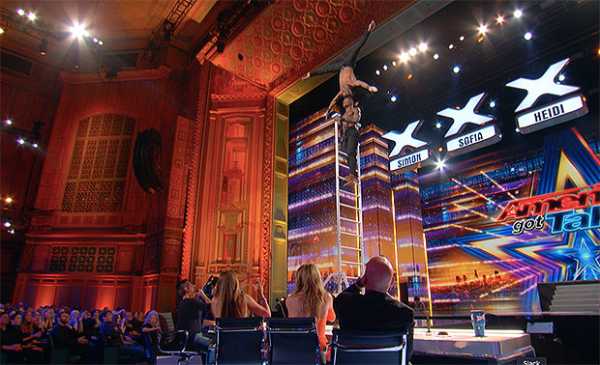 The Ramadhani Brothers' head-balancing act wows the crowd in the June 6 episode. (NBC)
The season 18 America's Got Talent auditions continue on June 6. The judges will witness more incredible (and likely some not-so-great) acts in this second round. The new season kicked off on May 30. The season 18 live shows will start on August 22.
The Mzansi Youth Choir made AGT history as the first-ever act to receive the audience Golden Buzzer during the season 18 premiere. The group brought Simon to tears with their touching and powerful tribute to late AGT alum Nightbirde, who died after a battle with cancer in 2022. America's Got Talent season 18 airs Tuesdays on NBC.
Click to Subscribe to Get Our Free HollywoodLife Daily Newsletter to get the hottest celeb news.
View Related Gallery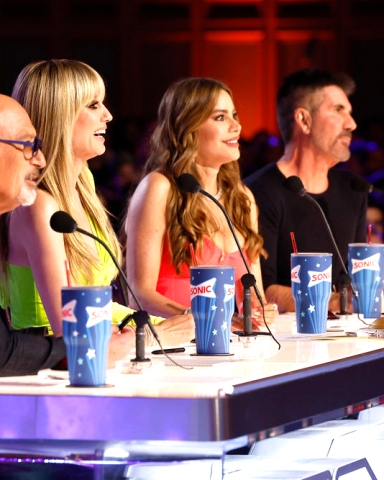 AMERICA'S GOT TALENT — "Auditions 1" Episode 1801 — Pictured: (l-r) Howie Mandel, Heidi Klum, Sofia Vergara, Simon Cowell — (Photo by: Trae Patton/NBC)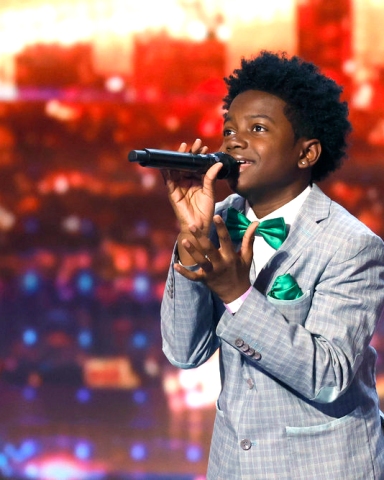 AMERICA'S GOT TALENT — "Auditions 1" Episode 1801 — Pictured: D'Corey Johnson — (Photo by: Trae Patton/NBC)
Sourse: hollywoodlife.com