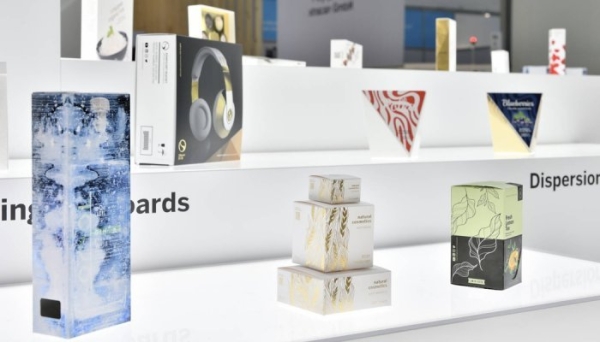 The producer of premium and high-end board has completed the expansion of its white kraftliner mill in Kemi, Finland. In addition to increasing the mill's capacity by 40,000 tonnes per year, the development programme is set to reduce the mill's energy consumption by 5% and water consumption by around 40% per tonne produced.
The Kemi paperboard mill is the world's largest producer of coated white top kraftliner. The development programme increased Kemi's annual production capacity to 465,000 tonnes, with the majority being sold in Europe and North America.
"Lightweight and durable kraftliners play an important role in reducing the carbon footprint of corrugated packaging. This investment meets our customers' needs by improving the availability of packaging materials with further improved environmental performance," says Mika Joukio, CEO of Metsä Board.
Luxe Pack Monaco
Furthermore, on October 2-4, Metsä Board will be exhibiting its future-ready premium paperboards and services for co-creation at the Luxe Pack packaging fair in Monaco.
At Metsä Board's booth (Grimaldi Forum, Atrium Hall, AA02) visitors will have the opportunity to discuss their specific needs and hear more about how to lower the carbon footprint of their packaging or boost packaging design innovation through introduction of a unique co-creation concept hosted by the company's state-of-the-art Excellence Centre.
A wide range of Metsä Board's products will be on display in the Design Lab area, including specially engineered fresh fibre paperboards, lightweight folding boxboards with high yield and excellent printability, white kraftliners and fully recyclable dispersion barrier boards.
On show will also be the new innovative Muoto™ 3D fibre packaging solution that can be pressed into rounded complex shapes, with a prototype packaging design created for Fiskars ReNew scissors at Metsä Board's Excellence Centre combining the 3D inner packaging with paperboard encasing.
Portfolio