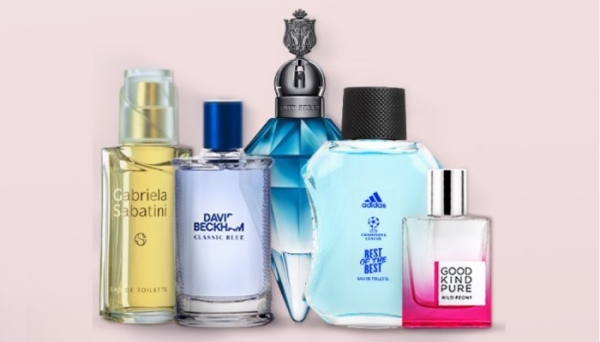 Already marketing premium perfumes and other beauty products in Brazil, the multinational wants to strengthen its presence in the country by tapping into the mass perfumery segment, which represents the largest share of the local market.
Coty already markets in Brazil its portfolio of international brands, which covers all beauty categories such as make-up, fragrances, hair and body care, but also a series of national brands including Monange, Risqué, Bozzano, Paixão and Cenoura & Bronze. Aiming to strengthen its market share in the country, the company will now offer Brazilian consumers a selection of its lines of perfumes intended to be marketed at attractive prices in mass retail channels.
"Brazil is a giant consumer market for mass perfumes and entering the segment is a strong opportunity for us", explained Nicolas Fischer, president of Coty Brasil and Coty LatAm.
According to 2021 data from Euromonitor, Brazil is indeed the world's second largest perfume market and the world's leading market for mass-market perfumery, a segment that accounts for 94% of the entire perfume category in the country, i.e. a turnover of approximately 8 billion Brazilian reals in retail prices. "This figure should continue to grow," said the executive.
Stronger retail footprint
According to Nicolas Fischer, the strong growth potential of mass perfumery in Brazil is due to still limited distribution. "We intend to fill this gap, in particular by introducing our products in pharmacies and specialized stores, which lack this type of offer on their shelves. We not only want to enter a new segment, but also act in this market in a different way than what has been done so far."
Popular stores and e-commerce are also part of Coty's strategy. "Exploring these channels is an opportunity to maximize the availability of our products," said the manager.
Olfactory preferences
With the aim to select the fragrances that will be part of the portfolio to be introduced in the country, Coty carried out a study of the olfactory preferences of Brazilian consumers. "We worked hard to understand the preferences of Brazilians and define the product mix according to their tastes. We have decided to highlight floral, woody, aromatic and oriental fragrances," highlighted Nicolas Fischer.
Five brands were selected for this operation. "Our David Beckham, Gabriela Sabatini and Katy Perry line of fragrances are likely to resonate with their respective fans. Adidas also has the potential to appeal to sports fans. Good Kind Pure is more focused on Generation Z," added Fischer. All these fragrances include male and female versions and will be available in Brazil in different sizes, for an initial launch of 15 new references.
Beyond the consolidation of its presence in the consumer segment, Coty will of course continue the development in Brazil of its premium perfume brands such as Chloé, Gucci, Burberry, Calvin Klein and Boss. "Mass perfumes were the missing piece of our portfolio in Brazil and we are very excited to enter this new segment", concluded Nicolas Fischer.
Portfolio