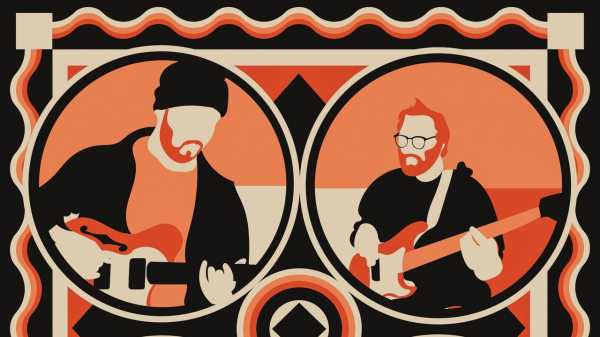 Save this storySave this storySave this storySave this story
Alex Barasch
Culture editor
You're reading the Goings On newsletter, a guide to what we're watching, listening to, and doing this week. Sign up to receive it in your in-box.
Late August is often a cultural doldrums, and without much faith in the new Will Ferrell raunch-com about dogs, I decided, this week, to pitch my friends on an alternative: Park Chan-wook's 2003 drama "Oldboy," which has just been rereleased in a 4K restoration. The film follows a businessman who's imprisoned for fifteen years under mysterious circumstances before his anonymous captor abruptly sets him loose, encouraging him to seek answers. What starts as a whodunnit quickly devolves into a psychological horror show—violence, incest, and the consumption of a live octopus ensue. As the credits rolled, a companion who'd managed to avoid spoilers for two decades turned to me in alarm: "Is this your idea of a Sunday night?"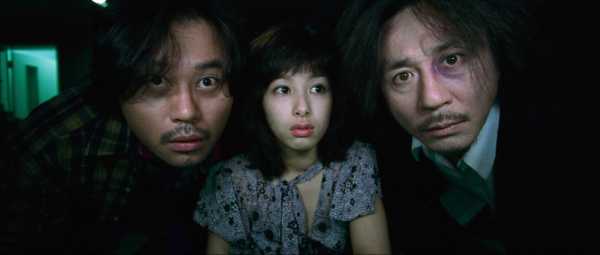 Film still from "Oldboy."
Photograph courtesy NEON
"Oldboy," fortunately, is more than its provocations. A darkly funny neo-noir heightened to the extremes of Greek tragedy, it's both a refutation of and a high-water mark for the revenge thriller. In the years since the movie's release, Park's stature among English-speaking audiences has only grown. The return of "Oldboy" coincides nicely with the latest miniseries of "Blank Check"—a podcast about directors' filmographies—which is devoted to Park's body of work. The show is informative but decidedly informal; its hosts, the critic David Sims and the actor Griffin Newman, sift through their own thoughts and feelings as well as films' biographical and social context, interspersing genuine insights with endearingly silly riffs. On an episode with the writer Alison Willmore, they considered "Oldboy" alongside successors ranging from the Keanu Reeves-led "John Wick" franchise to Lynne Ramsay's "You Were Never Really Here," and discussed how Park's approach has evolved over time. Park himself is game for such reassessment—in an interview for "Oldboy" 's twentieth anniversary, he cheerfully described the choice to shoot a now iconic action scene in a single take as a product of laziness. But he also acknowledged a deeper reason: the exhaustion that we see onscreen had to be real. The surest way to elicit a visceral response was to make the actors, and the audience, sweat.
Spotlight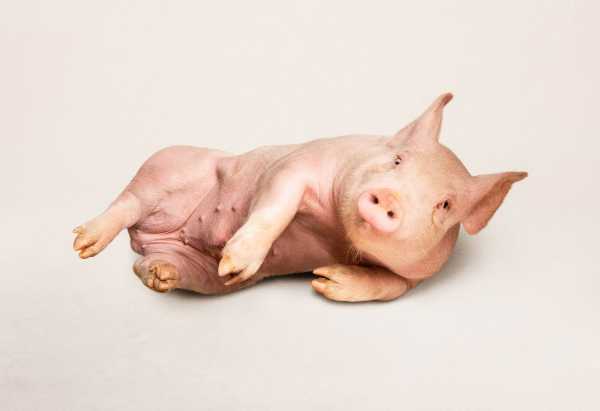 Photograph © Heji Shin / Courtesy the artist and 52 WalkerPhotography
Surrealism is alive and well and getting better all the time in "Heji Shin: The Big Nudes," a wonderful show at 52 Walker, through Oct. 7, that's not just about its subjects—brain scans, a pig (a detail of "Reclining Nude," from 2023, is pictured here)—but about photography itself. Working from a palette that includes Irving Penn grays and calling to mind body-scan photography by artists like Kurt Hoerbst, Shin shows and tells what makes a sensibility. The forty-seven-year-old German balances the often self-serious "art" photography of the past fifty years or so (the exhibition's title refers to the late Helmut Newton's large-format series of big nude women) with an outstanding sense of humor that takes the piss out of the concept of the nude. Are pigs naked? Are they showing us their emotions? And are emotions a landscape that a brain scan can convey? These are among the many questions raised by the very distinctive artist.—Hilton Als

About Town
Off Broadway
"Pay the Writer," a world-première play by Tawni O'Dell, is a love story, but not the usual sort. The celebrated Black novelist Cyrus Holt is in a controlling relationship—with his work. All his other relationships, including those with his first and most beloved wife, with his gay best friend slash literary agent, and with his two children, have engendered various levels of resentment over the years. Those years are now ending, and a crusty but caring Cyrus wants to reconcile. O'Dell and the director, Karen Carpenter, throw one emotional punch after another; most of them land, but the barrage may leave you reeling. Thankfully, a talented cast, particularly Bryan Batt ("Mad Men"), as Holt's agent, is there to prop you up.—Dan Stahl (Pershing Square Signature Center; through Sept. 30.)
Podcast
In 2020, Vann R. Newkirk II and The Atlantic (where Newkirk is a senior editor) released "Floodlines," a majestic, artfully produced, Peabody-winning podcast series about Hurricane Katrina and its aftermath in New Orleans. With similar sensitivity, finesse, and attention to exacting detail, this year's ambitious "Holy Week: The Story of a Revolution Undone" chronicles the tumultuous period of agony and uprisings that followed the assassination of Martin Luther King, Jr., on April 4, 1968. The show skillfully weaves together original reporting by Newkirk with vivid archival audio and sophisticated sound design to tell the stories of families, activists, and politicians in Washington, D.C., and beyond. We follow some of their struggles to cope and to find faith during a historic moment that's often overlooked—and that reveals much about our own time.—Sarah Larson
Folk Music
The folksinger and songwriter Iris DeMent has long written from a place of immediacy. Since "Let the Mystery Be," the opener to her début record, "Infamous Angel," from 1992, her searching, spiritual approach to roots music has often focussed on the people trying to get by day to day in life along the Bible Belt. DeMent's most recent album, "Workin' on a World"—her first in nearly eight years, released this past February—continued an activist streak that began in the nineties with such songs as "Wasteland of the Free." Her piano-driven Americana music of protest builds vignettes around civil-rights icons, satirizes politicians playing right-wing messiah, and invokes the gospel great Mahalia Jackson. With her spindly voice certain and her lyrics sharp, she has rarely sounded more present.—Sheldon Pearce (City Winery; Sept. 2.)
Art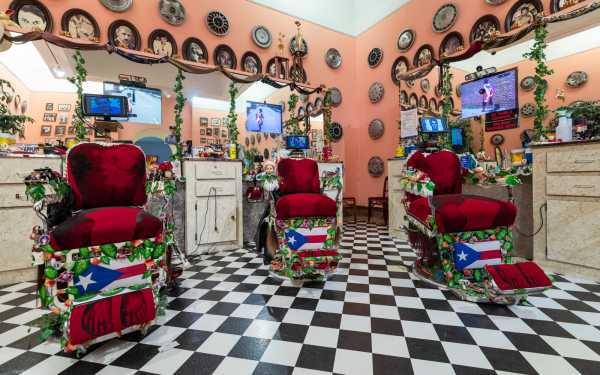 "No Crying Allowed in the Barbershop (En la barbería no se llora)," 1994.
Art work by Pepón Osorio / Courtesy New Museum
"My Beating Heart / Mi corazón latiente" presents five of Pepón Osorio's large-scale installations, ornately constructed scenes depicting Latinx life in America. The artist, a visionary maximalist, is also a deft choreographer of the eye, moving it precisely, wildly, across dense thickets of worldly stuff, underscoring the distinctions between decoration (personal, expressive) and artifice (protective, deflective). Osorio's subjects are also his collaborators, their recorded voices resounding in the spaces he creates for them. "Badge of Honor," from 1995, is one of the show's revelations, featuring video conversations between an incarcerated father and his teen-age son projected inside a constructed prison cell and bedroom. When the sight of Osorio's work overwhelms, then close your eyes, and listen.—Jennifer Krasinski (New Museum; through Sept. 17.)
Movies
A highlight of the series "Korean Cinema's Golden Decade: The 1960s," playing Sept. 1-17, at Film at Lincoln Center, is the vigorous and bitter film noir "Aimless Bullet," from 1960, directed by Yu Hyun-mok, which offers such a grim view of life in Seoul that it was banned by the government. It revolves around one extended family living in ramshackle housing—a junior accountant whose meagre salary barely supports his mentally ill mother, his pregnant wife, his young daughter, and his unemployed veteran brother, and leaves him unable to pay for dental work to relieve a relentless toothache. With jobs scarce and romance thwarted by poverty, war-related disability, and general despair, crime becomes an irresistible temptation, and the movie's climactic violence takes many forms, each more nihilistic than the last.—Richard Brody

Pick Three
The staff writer Amanda Petrusich shares her current obsessions.
1. Best time watching people clean a boat: On Bravo's "Below Deck"—a reality series about the upstairs-downstairs travails of seasonal workers who tend to superyachts chartered by wealthy patrons—eighty per cent of the action involves scrubbing the boat, with occasional pauses for the crew to pick fights and make ill-considered romantic decisions. The latest season of the spinoff series "Below Deck Down Under" takes place near Australia's Great Barrier Reef, and stars a repurposed 1976 Japanese marine research vessel, commanded by a captain who once crashed a superyacht into a local marina.
2. Best use of social media: With their record label Dust-to-Digital, Lance and April Ledbetter make obscure but magnificent recordings available to the public. The Dust-to-Digital Instagram account regularly features user-submitted videos of vernacular performances from around the world. A recent post contained clips of a young boy in Congo drumming on an empty water bottle and singing in a sweet, wee voice; a precise and boisterous step crew in Baytown, Texas; and a gorgeous accordion performance by Nicolás Gutiérrez, among other bright bits of humanity.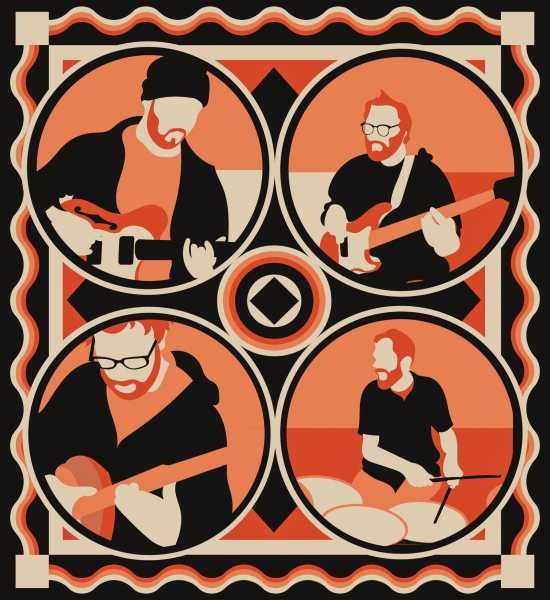 Illustration by Gabe Schneider
3. Best way to remember the tactile pleasures of physical media: Before Justin Vernon assumed the nom de plume Bon Iver, he was a member of the tender folk-rock outfit DeYarmond Edison. "Epoch," an enormous, startlingly comprehensive chronicle of the band's career (including remastered albums, CDs of live recordings, and a graceful book), is the sort of gorgeous boxed set that a person could spend years unpacking, both literally and figuratively.
P.S. Good stuff on the Internet:
"How to Defuse a Bomb, According to My Mother"
Ryan Gosling's "I'm Just Ken" rehearsals
A nostalgic recipe for hard-shell tacos
Sourse: newyorker.com