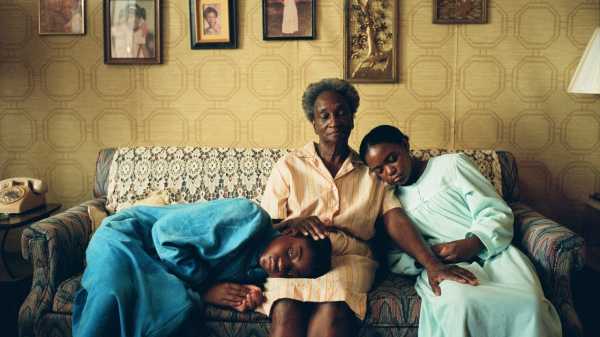 Save this storySave this storySave this storySave this story
Alex Barasch
Culture editor
You're reading the Goings On newsletter, a guide to what we're watching, listening to, and doing this week. Sign up to receive it in your in-box.
In the face of the ongoing labor disputes roiling Hollywood—and preventing many A-listers from promoting their movies—festival curators are getting creative. After a largely celebrity-free Venice, Cameron Bailey, the head of the Toronto International Film Festival, touted a lineup full of actor-directors and the calls he'd made to insure their participation. But most of their projects were middling at best. "Poolman," Chris Pine's first feature, is a pale simulacrum of a noir comedy; on the day I attended, its clunky dialogue and incoherent plotting prompted multiple walkouts. Anna Kendrick's "Woman of the Hour," an attempt at true crime with a feminist twist, also falters in its execution. Refracting the story of a serial killer through those of his victims (and near-victims) is a clever device on paper, but in practice the film's tack of jumping from woman to woman gives almost all of them short shrift. Nor did the festival get the extra glamour it was hoping for: Pine and Kendrick both stayed home.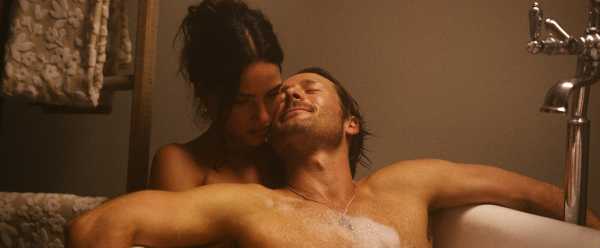 Photograph courtesy All the Hits
If these experiments were unsuccessful, another multi-hyphenate was behind one of TIFF's great crowd-pleasers. "Hit Man," a new movie from Richard Linklater, was co-written by its leading man, Glen Powell, and proved to be the perfect showcase for his charisma. Playing a philosophy professor turned fake assassin, Powell changes his costume, accent, and mien with joyful abandon, pulling the audience along as the stakes and absurdities continue to mount. (Partway through my screening, one bravura sequence elicited actual cheers.) The film, which will have its New York première next month, was acquired by Netflix for twenty million dollars—the biggest deal of the festival. Powell wasn't present in Toronto, either, but he didn't have to be: a red carpet isn't required to herald the arrival of a bona-fide star.
Spotlight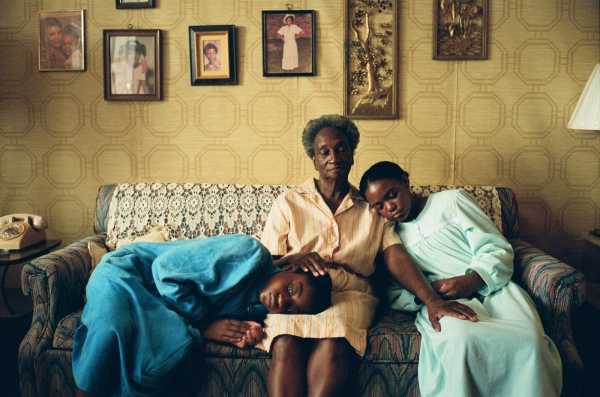 Photograph courtesy A24Movies
This year's edition of the New York Film Festival offers a wide variety of international features, including Catherine Breillat's "Last Summer" and two new works by the prolific South Korean director Hong Sangsoo, as well as major films by such acclaimed Hollywood figures as Sofia Coppola ("Priscilla") and Michael Mann ("Ferrari"), and even a hybrid—the Greek director Yorgos Lanthimos's "Poor Things," starring Emma Stone. There are also a few American independent films; one of them, "All Dirt Roads Taste of Salt" (pictured), the first feature by Raven Jackson, is among the most impressive recent directorial débuts. It's a historical drama with the power of legend, centered on the tragic small-town romance of a young couple in nineteen-seventies Mississippi.—Richard Brody (Lincoln Center; Sept. 29-Oct. 15.)

About Town
Theatre
"Prometheus Firebringer" is a battle royale over how to create (apparent) meaning: in one corner, the theatre-maker Annie Dorsen lectures on the tragic dimensions of the ChatGPT-pocalypse; in the other, empty masks drone an A.I.-generated script for a lost Aeschylus play. Dorsen's human-fashioned speech consists of quotes by others (she provides attributions on a screen), whereas the A.I. language model composes doggerel via predictive text. Which do we prefer? Dorsen weights her gloves: the computer voices speak in a mind-numbing singsong; she is warm and thrilling. But her victory still counts. With phrases borrowed from the philosopher Bernard Stiegler, old Twitter posts, and even a guide for theatre students ("There is such a thing as a 'bad choice' "), she predicts the rise of the soulless art product—and handily demonstrates its defeat.—Helen Shaw (Polonsky Shakespeare Center; through Oct. 1.)
Dance
In the twenty years of City Center's Fall for Dance Festival, the ticket price has inched up alongside inflation. But twenty-dollar seats still qualify the event as a populist endeavor. The idea, from the start, was to lower the bar to entry and organize sampler programs, with a scattering of stars and premières, on the variety-show principle of "You may not love this, but how about that?" This year's five programs are typical both in the mix of genres (contemporary, hula, hip-hop) and in the jumbling of the reliable, the worrisome, and the wild-card. Among the dependable are the moonlighting ballet star Sara Mearns, the Odissi expert Bijayini Satpathy, and the tap dancers Caleb Teicher and Michelle Dorrance.—Brian Seibert (New York City Center; Sept. 27-Oct. 8.)
Art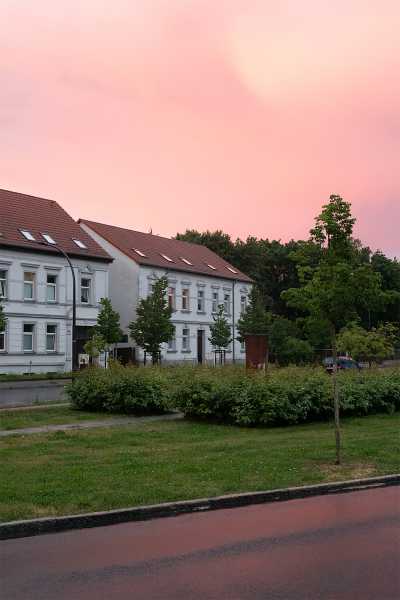 Tillmans's "Sunset Storm, Gransee" (2022)Photograph by Wolfgang Tillmans / Courtesy the artist / David Zwirner / Galerie Buchholz / Maureen Paley
The nineteen-nineties are over in "Fold Me," a hypnotically glum exhibition of the photographer Wolfgang Tillmans's recent portraits, cityscapes, and still-lifes. The seedy glamour of his early work, which brought him fame in the years after the fall of the Berlin Wall, is gone. Seediness alone dominates. Locations from Shenzhen to South Dakota are suffused with the same grayish haze, and even a video projection of Sirius, the brightest star in the night sky (Tillmans has a thing for astronomy), looks a tad faded. But every so often a proud face or a glowing building reminds you that this isn't such a bad time to be alive—and that, someday, people may miss the seediness of the twenty-twenties.—Jackson Arn (Zwirner gallery; through Oct. 14.)
Classical Music
When the violinist Joshua Bell came up with the idea for the new orchestral suite "The Elements," which he performs with the New York Philharmonic, he found inspiration in a piece so obvious that it often escapes attention: Vivaldi's "The Four Seasons." Bell has commissioned five composers to depict earth (Kevin Puts), water (Edgar Meyer), fire (Jake Heggie), air (Jennifer Higdon), and, in a bit of twenty-first-century revisionism, space (Jessie Montgomery). Surfacing themes of destruction and rebirth, the composers delve into our uneasy relationship with the natural world.—Oussama Zahr (David Geffen Hall; Sept. 29-Oct. 1.)
Folk Pop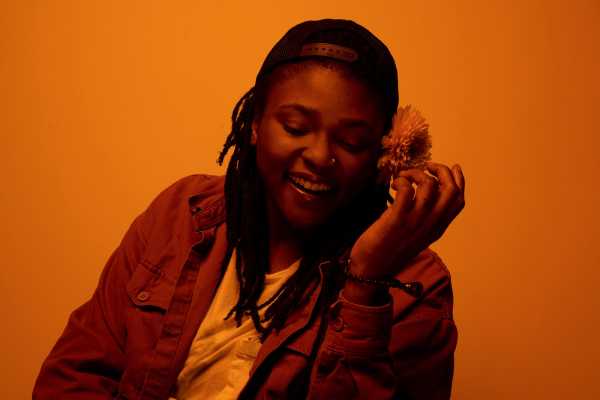 Photograph by Brian Higbee
In April, the folk-pop singer-songwriter Joy Oladokun expanded her scope with "Proof of Life," a fortifying album about staying the course which straddles country, indie rock, and rap. Since 2016, she has been making subdued music about personal reckoning. Her previous record, "In Defense of My Own Happiness," gathered heartrending dispatches from her Arizona upbringing as a queer Black child of immigrants who flees the church to nurture her creative identity. "Proof of Life" has a similar intimacy, but its music is more robust and Oladokun's voice is more resonant. The album seeks solidarity with others who have been marginalized in subtle songs about class struggle and revolution. With her story out in the open, Oladokun seems ready to speak up for all the rest.—Sheldon Pearce (Irving Plaza; Oct. 2.)
Movies
In Jonathan Demme's fiction features, the late director spotlighted the complex interactions of his ensemble casts, and he deploys the same artistry in the 1984 documentary "Stop Making Sense," his celebratory concert film chronicling a series of Talking Heads shows, now rereleased in a new restoration. The film opens with the band's front man, David Byrne, playing solo, but the concert only comes alive when he's joined by the bassist Tina Weymouth. As the other two original members come onstage, followed by a quintet of recent recruits (including the P-Funk co-founder Bernie Worrell), Talking Heads becomes a jam band centered on Byrne's inspired and antic mannerisms, and Demme finds ever more incisive camera angles to display the musicians' exuberant connections.—Richard Brody (In limited release.)

Pick Three
The staff writer Alex Ross shares his current obsessions.
1. Recently, in London, I called on the ninety-eight-year-old cellist, author, and Holocaust survivor Anita Lasker-Wallfisch, one of the most remarkable people alive. Born to a well-to-do German Jewish family, Lasker-Wallfisch was sent, at eighteen, to Auschwitz, where she played in the women's orchestra under the direction of Alma Rosé, Mahler's niece—an experience she's recounted in a video for the U.S.C. Shoah Foundation and in her memoir, "Inherit the Truth." Her intellect and wit are undiminished; her moral authority is overpowering.
2. Like many cinephiles, I've been celebrating the rescue of the TCM channel from corporate ruin. Where else could you find "Two Sisters from Boston," a 1946 Henry Koster comedy that pairs Jimmy Durante with the incomparable Danish tenor Lauritz Melchior? It's set in the pioneer days of the recording industry; in one scene, Melchior, playing a buffoonish version of himself, records the Prize Song from Wagner's "Meistersinger," with string players swarming toward the horn to be audible over the tenor's imperious tones. This, indeed, is how it was done.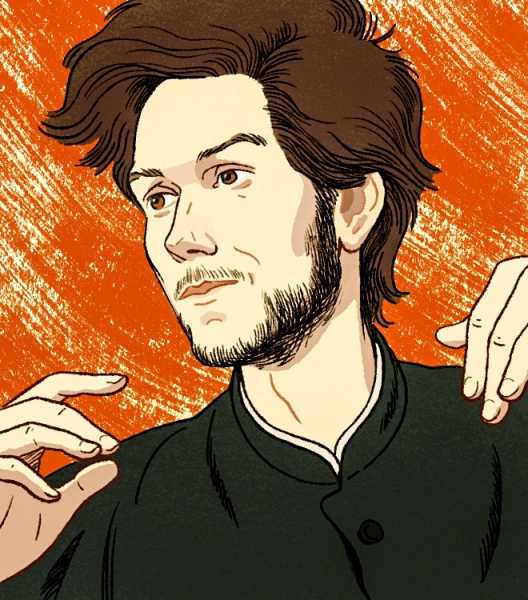 Illustration by Chuan Ming Ong
3. Monteverdi's 1610 Vespers, a monument of sacred music, has received many distinguished recordings, but a new rendition by Raphaël Pichon and the Pygmalion ensemble, from Harmonia Mundi, may outdo them all in gloriousness, sensuousness, and depth of feeling. The opening fanfares unfold like a mountain sunrise; the syncopations of "Lauda Jerusalem" are a divine dance; "Sancta Maria," interpolated from another Monteverdi work, gently pounds the heart. This is likely to be my album of the year.
P.S. Good stuff on the Internet:
"Living Things" by Munir Hachemi
The trailer for Kristoffer Borgli's "Dream Scenario"
Roberta Flack live at the Montreux Jazz Festival
Sourse: newyorker.com