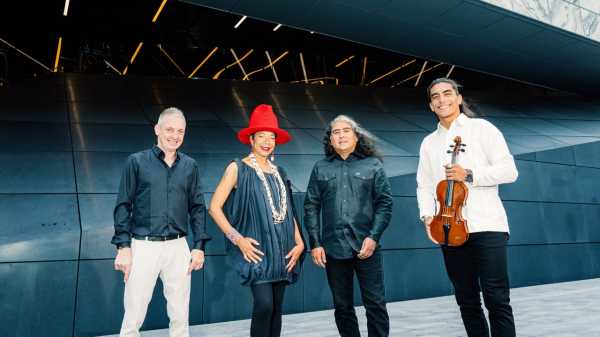 Save this storySave this storySave this storySave this story
Alex Barasch
Culture editor
You're reading the Goings On newsletter, a guide to what we're watching, listening to, and doing this week. Sign up to receive it in your in-box.
Amid mounting evidence that right-wing demagoguery is alive and well, one option, as an artist, is to render it undead. The Chilean director Pablo Larraín has dealt with Augusto Pinochet's predations for more than a decade in films such as "No," "The Club," and "Post Mortem"; in his new movie, "El Conde," on Netflix, he turns the kleptocrat into a literal vampire. At first, the striking visuals and the aptness of the metaphor are irresistible. Soon, though, the black comedy's politics are muddled by an unwieldy plot: a nun goes undercover as an accountant, a butler impersonates his employer, and a late reveal ties Pinochet, ridiculously, to another infamous head of state. The film is more preoccupied with bleak love affairs than with large-scale atrocities, landing somewhere that's neither funny enough nor dark enough. So far removed from the reality of his crimes, Pinochet risks being defanged.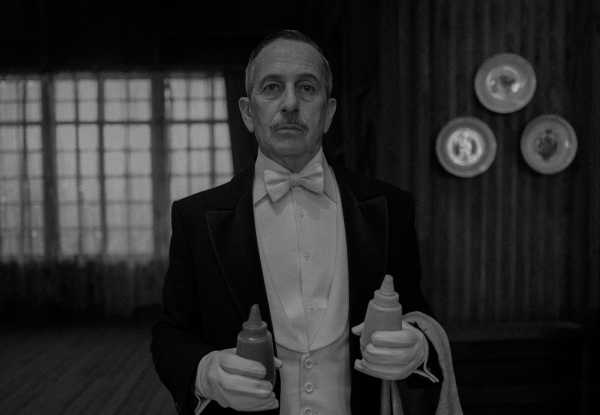 Photograph courtesy Netflix
"Here Lies Love," the immersive David Byrne musical playing at the Broadway Theatre, tells the story of another authoritarian, using another unlikely device—in this case, setting the rise and fall of Imelda Marcos in a night club, with the audience prompted to move, dance, cheer, and sing along. On the evening that I attended, the crowd appeared happy to follow these cues, and sometimes to go above and beyond: the election of Imelda's husband, Ferdinand, led to a spontaneous burst of applause. In the context of the dictatorship to come, my plus-one and I found the exercise queasy. The production, though sleek, leaves Imelda as a glamorous cipher, and spends most of its running time refusing to look too closely at the Marcos regime's casualties, lest they dampen the vibe. The result is an intermittently fun night out that feels like it shouldn't be. But lighter treatments of such horrors aren't inherently doomed. One obvious rejoinder is Ernst Lubitsch's film "To Be or Not to Be" (now streaming on Max), a comic skewering of Nazism made more potent by the fact that it was released in 1942. In the right hands, the gap between tragedy and farce can be razor-thin.
Spotlight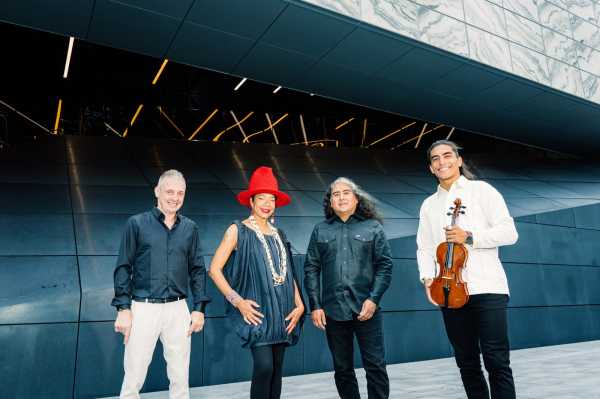 Photograph by Jutharat Pinyodoonyachet for The New YorkerMusic
The Perelman Performing Arts Center, a.k.a. PAC NYC, inaugurates its new facility with a five-night concert series that assembles thirty-odd distinguished artists from various musical disciplines. The opening show, on Sept. 19, dubbed "NYC Tapestry: Home as Refuge," celebrates New York as a safe space and an incubator for music and culture from around the globe, featuring musicians who have made the city their creative home. Performances in the pay-what-you-wish series range from experimental music (Laurie Anderson) to erhu fiddle-playing (Wang Guowei), and include (pictured, left to right) the concert pianist Daniel Gortler, the soul fusionist Martha Redbone, the Pulitzer Prize-winning composer Raven Chacon (with a world-première commission), and Alberto Villalobos, of the world-music violin trio the Villalobos Brothers.—Sheldon Pearce

About Town
Off Off Broadway
"Don't mind me as I let myself be seen on this stage, on my own terms." These words come from one of the thirty two-minute plays that, on a recent night, constituted "The Infinite Wrench." That could be the motto of the whole show, whose performers have an hour to sing, dance, and sock-puppet their way through as many of the plays as possible, in a random order determined by the audience. Note that they don't act. "We are who we are," an ensemble member of the New York Neo-Futurists, the troupe behind this production, announces before the show. The company doesn't hesitate to test the audience's limits; drink the meat-flavored seltzer at your own risk.—Dan Stahl (Kraine Theatre; Fridays and Saturdays.)
Jazz
On the record "Love in Exile," the vocalist Arooj Aftab, the composer and pianist Vijay Iyer, and the bassist Shahzad Ismaily tap into the same frequency. The songs on the album, which was released in March, move at a spellbindingly sedate pace, building gradually around Aftab's sinuous melodies, sung in Urdu. Many of the tracks stretch out as if trying to fill a void, with most running around twelve minutes long. The sounds are sustained and even echoing, seemingly inexhaustible. The music's ebbs and flows—generated by the hiss, hum, and chime of electronics, the gently throbbing bass, and haunting, atmospheric vocals that dissolve like vapor—conjure an inescapable dreamscape.—Sheldon Pearce (Town Hall; Sept. 14.)
Dance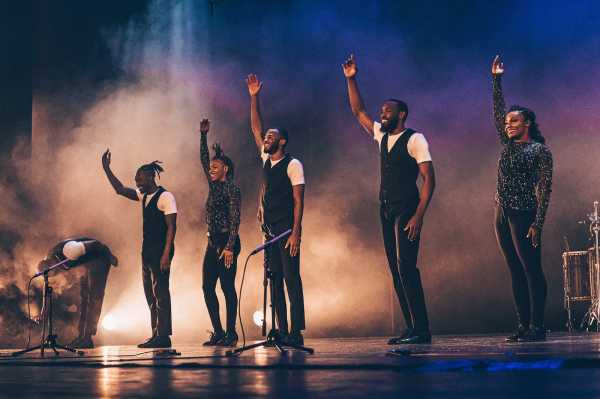 Photograph by Sandi Horvat
The dance form known as stepping developed in Black fraternities and sororities in the early twentieth century, mainly as group routines of stomping and clapping in intricate rhythms and formations which grew out of African American traditions of body percussion. But it was only in 1994 that the first professional company dedicated to the form, Step Afrika!, débuted. From the start, the troupe proudly juxtaposed the American style with South African ones, and its latest program keeps that conversation going, with samples of the gumboot dancing of South African miners and of the Indlamu dance of the Zulu people.—Brian Seibert (N.Y.U. Skirball Center; Sept. 16-17.)
Classical
When composers have milestone anniversaries, a company might trot out the influential pieces that made them memorable in the first place, but the Brooklyn-based new-music incubator National Sawdust honors the restless spirits of the boundary-breakers John Zorn and György Ligeti with fresh material. Two weeks after his seventieth birthday, Zorn unveils "Love Songs," the third in a set of chameleonic, genre-spanning projects with the lyricist Jesse Harris (Sept. 16-17). For Ligeti's centennial, the pianist Han Chen has commissioned a companion piece for each of the composer's eighteen études, eruptive works thinly disguised as keyboard exercises. Here, Chen plays the new pieces, paired with the originals, for the first time (Sept. 24).—Oussama Zahr (National Sawdust.)
Television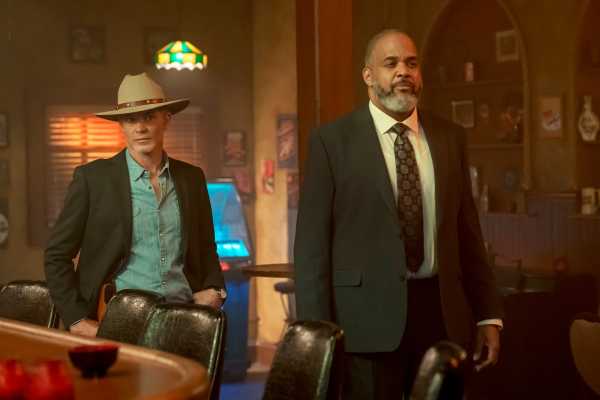 Photograph by Chuck Hodes / Courtesy FX
Eight years after it tipped its hat farewell, the crime drama "Justified" returned this summer for a stand-alone FX miniseries, "Justified: City Primeval," which reaffirmed two of the original series' greatest strengths: rooting characters in their storied home towns, and offering a showcase for character actors, such as Walton Goggins and Margo Martindale, to embody compellingly unorthodox outlaws. Timothy Olyphant reprises his starring role as Raylan Givens, an itchy-fingered U.S. marshal from Harlan County, Kentucky, who's now trying to play things by the book. With the action moved to Detroit, the franchise newcomers Aunjanue Ellis, Vondie Curtis-Hall, and Boyd Holbrook give noteworthy performances as opportunists from across the legal spectrum, each seeking to take advantage of the murder of a judge.—Inkoo Kang (Streaming on Hulu.)
Movies
Hal Hartley, a leading independent filmmaker of the nineteen-nineties, is a master of artifice, crafting highly stylized and fable-like dramas. The Criterion Channel is offering a cornucopia of his work, including his satire "Henry Fool," from 1997, in which his arch methods reach a height of expressive power. Set in Queens, the film is a cartoonish yet dour sendup of artistic ambition and celebrity, starring Thomas Jay Ryan in the title role of a literary outlaw—a sex fiend with a superiority complex who's working on an unpublishable magnum opus—and James Urbaniak as Simon Grim, a sanitation worker who, persuaded by Henry to write, becomes a world-famous poet and a target of right-wing politicians. Despite his wide-ranging mockery, Hartley delivers a spiritual vision of redemptive romance and creative devotion.—Richard Brody

Pick Three
The staff writer Katy Waldman on three of her favorite short books.
1. "The Bridge of San Luis Rey" (1927): I first came to Thornton Wilder through his play "Our Town." His fiction is even better—it's easier to appreciate the shrewd, avuncular delicacy of his style, and his tendency for understatement heightens a sense of wit and gentle authority. The novel opens with a rope bridge in eighteenth-century Peru breaking and sending five people to their deaths. A monk who sees the accident investigates the lives of the victims.
2. "The Prime of Miss Jean Brodie" (1961): A travelling companion in Scotland bought this book out of respect for the country, and for its genius Muriel Spark. It was so short that I hardly had to wait before he'd finished it; then I was transported by the six schoolgirls who make up the "Brodie set," and by their magnetic, unconventional teacher. Here's history, religion, jokes, the false promises of "goodness, truth, and beauty"—briefly, a miracle.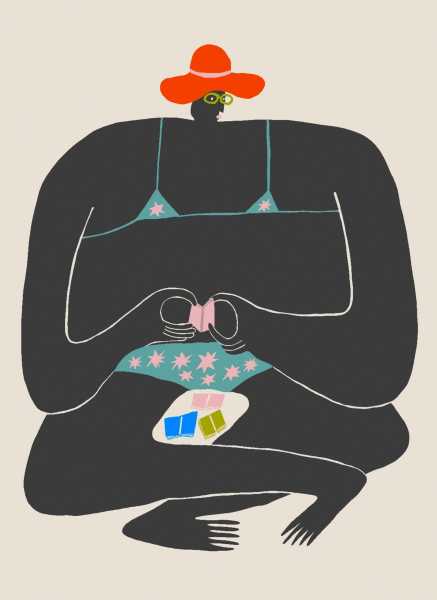 Illustration by Yolande Mutale
3. "Train Dreams" (2011): Robert Granier is a logger moving from gig to gig in the American West. He has lost his wife and his daughter; his rough world is infused with visions. Denis Johnson's book, with its alternately terrible and fragile wilderness, is famous as a twenty-first-century novel that deftly balances magnificence and brevity—a credit to the poetic cohesion of the author's design.
P.S. Good stuff on the Internet:
A documentary about Jimmy Buffett's loyal fans
"The City Looks Different When You're Older"
The Mountain Ballers of the Philippines
An earlier version of this article misidentified two of the performers pictured outside PAC NYC.
Sourse: newyorker.com