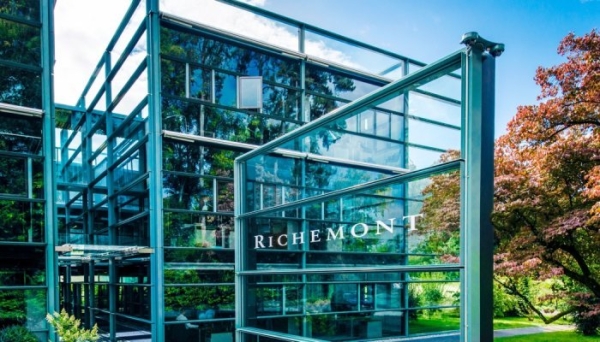 The Swiss luxury giant, owner of the jewellery and watch brands Cartier, Van Cleef & Arpels, Baume & Mercier, Jaeger-LeCoultre, Piaget, Vacheron Constantin, as well as fashion and accessories brands Alaïa, Chloé, Delvaux, dunhill , among others, has announced the creation of a division dedicated to perfume and beauty.
The move comes on the heels of a similar announcement by Kering in February, who appointed ex-Estée Lauder Raffaella Cornaggia as Chief Executive Officer of Kering Beauté, before the acquisition of heritage fragrance brand Creed in June.
In 2022, Italy's Dolce & Gabbana announced the internalisation of its beauty activities in 2022 through Dolce & Gabbana Beauty, as well as a partnership with Intercos for the production of fragrances and cosmetic products.
Effective 1 September 2023, Richemont has appointed ex-Firmenich Boet Brinkgreve as CEO of the new division — named Laboratoire de Haute Parfumerie et Beauté. He reports to Johann Rupert, Chairman of Richemont SA.
"Boet will establish and lead our new Laboratoire de Haute Parfumerie et Beauté to enable our six Maisons already involved in fragrance to reach critical mass in this highly competitive field, where scale is crucial. In partnership with the Maisons, and while respecting their unique high-end positioning, the platform will leverage resources across our Maisons to help develop the most refined creations and promising licenses," said Johann Rupert in a statement.
Mr Brinkgreve's thirty-year career has been primarily in the chemicals, fragrances and flavour industries spanning the US, China and Europe. He joins Richemont from dsm-firmenich where he held a number of senior executive positions from 2007 till 2023, his latest role being President of Ingredients division & Group Procurement and a member of the dsm-firmenich's Executive Committee. Prior to that, he worked for DuPont in business development roles from 2003 till 2007, and beforehand as an entrepreneur founded several start-ups. A Dutch-born Swiss national, Boet Brinkgreve graduated from the University of Eindhoven/HTS Den Bosch, Netherlands, in Mechanical Engineering (1993) and holds a Masters' degree in Business Administration from Insead, France (2012).
Following this announcement, the Interparfums stock had rough time at the Paris stock exchange, with concerned from investors about a possible end of the licenses granted by the Swiss group to its French partner in perfumes. The Montblanc and Van Cleef & Arpels licenses represented 29% of Interparfums' 2022 sales. In February 2022, however, Interparfums announced the renewal of its license with Montblanc until 2030.
Portfolio