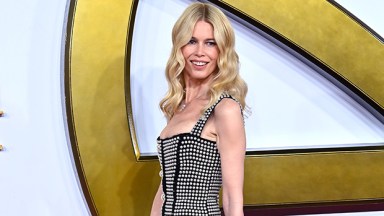 View gallery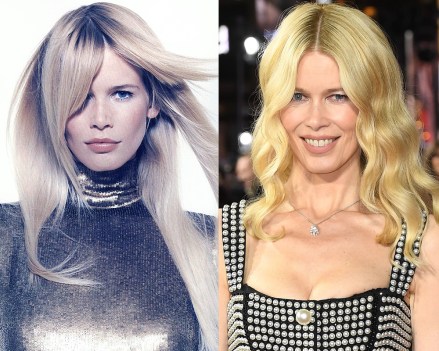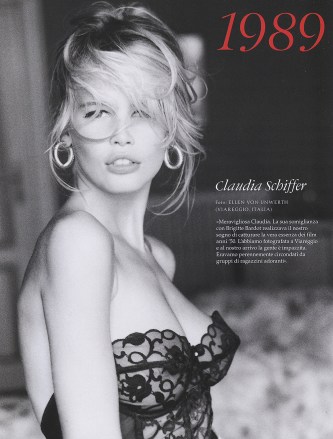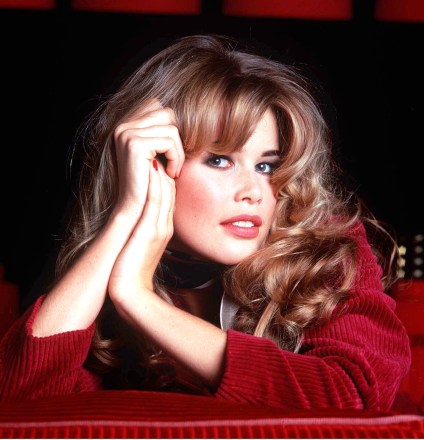 Image Credit: David Fisher/Shutterstock
Claudia Schiffer is nowhere near done being a supermodel! The blonde bombshell took to Instagram on Monday, Aug. 28, to share some sweet moments from her 53rd birthday trip to Greece! In the first slide, a short video clip, she looked incredible in a tiny, colorful bikini and white sunglasses while whispering to a butterfly that landed on her hand. She wore her platinum blonde hair long and straight, and added a simple necklace and pendant to the makeup-free look.
View this post on Instagram
In another pic, she stood near a table with birthday balloons spelling out "Happy Birthday" above her head. And in a third, the statuesque beauty posed on a porch, an ocean and greenery behind her. The fourth snap showed a decadent chocolate birthday cake.
"Celebrating in Greek paradise, featuring a special friend who came to wish me happy birthday," she captioned the Aug. 27 post, along with butterfly and heart face emojis. Claudia caused a frenzy among many of her 1.9 million fans on the platform, and they took to the comments thread with reactions.
Among them was fellow supermodel Linda Evangelista, who wrote "Happy happy birthday Claudia," alongside a row of alternating black hearts and red balloons. "New Rules" singer Dua Lipa chimed in with birthday wishes, as well. "A beautiful goddess and her magic butterfly. Happy Birthday, Queen Claudia! Eternally beautiful, wrote a fan, with another remarking, "Happy Bday, Claudia! The most beautiful woman on Earth!"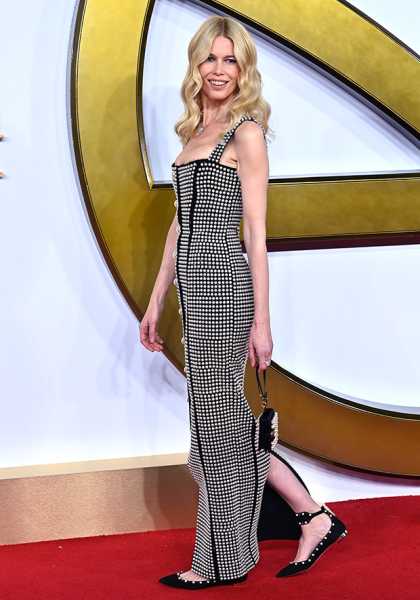 David Fisher/Shutterstock
Claudia opened up about the experience of aging in a 2020 interview as she turned 50 — she believes it always should be celebrated. "I believe age should be celebrated and revered," she told Page Six Style at the time. "There's a reason we have cakes and parties on our birthdays, and I feel the same way about getting older each year."
Sourse: hollywoodlife.com