Image Credit: Courtesy of HBO
David Holmes is the subject of the upcoming documentary David Holmes: The Boy Who Lived, which was executive produced by Daniel Radcliffe. David was a professional stuntman for many years, until he suffered an injury leaving him paralyzed and unable to walk. The movie will chronicle David's connection with Daniel as they worked together on the Harry Potter films, according to a press release. "The film is a coming-of-age story of stuntman David Holmes, a prodigious teenage gymnast from Essex, England, who is selected to play Daniel Radcliffe's stunt double in the first Harry Potter film, when Daniel is just eleven," the synopsis says. "As Daniel and his closest stunt colleagues rally to support David and his family in their moment of need, it is David's extraordinary spirit of resilience that becomes their greatest source of strength and inspiration."
The movie will air on HBO on November 15, and it will be simultaneously released on Max. Before the movie is released, here's everything you need to know about David.
David Was Daniel Radcliffe's Stunt Double for Most of the 'Harry Potter' Films
As mentioned above, David was Daniel's primary stunt double throughout the Harry Potter films. He is credited as Daniel's stunt double throughout the entire series, and he even acted in a small role in Chamber of Secrets, as a Slytherin Beater during the Quidditch match.
Besides the Harry Potter movies, he also performed stunts for other major movies like The Golden Compass, National Treasure: Book of Secrets, The Last Legion, and more.
He Was Injured While Filming 'Deathly Hallows'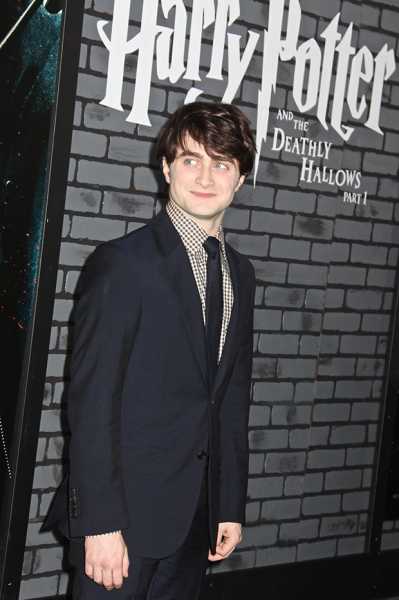 David was Daniel's primary stunt double for the first six 'HP' films. (Gregory Pace/BEI/Shutterstock)
After making Harry Potter and the Half-Blood Prince, the crew began working on the final two films of the series Harry Potter and the Deathly Hallows, which was divided into two parts. David was injured while performing a stunt with flying broomsticks, he fell back, and hit a wall after he was flung from a broomstick. ": "I hit the wall and then landed on the crash mat underneath. My stunt coordinator grabbed my hand and said, 'Squeeze my fingers'. I could move my arm to grab his hand but I couldn't squeeze his finger," he told Mirror in 2014.
After the injury, David planned to return, but unfortunately, he was left paralyzed from the injury, and he now uses a wheelchair. Since the accident, the stuntman admitted that he sometimes does remember it vividly as he goes back to sleep. "Sometimes I do get flashbacks from the accident – I re-live it sometimes when I'm drifting off to sleep – but it's something I've learned to live with and manage," he said.
He Started Racing After Becoming Paralyzed
Of course, after his injury, it took some time to adjust, but David has continued to chase thrills. In the above-mentioned Mirror interview, it was revealed that he had taken up car racing, using a modified vehicle. "I haven't let my accident affect my outlook on life and I am still very determined and positive," he said. "I also haven't let it hold me back in life and I still enjoy track days racing my car, going on holidays with my friends and am now looking forward to starting a new career."
He Hosts a Podcast About Being a Stunt Performer
In 2020, David launched a podcast with Daniel called Cunning Stunts. The podcast focuses on stunt performers, with David interviewing people from across the business. The series shows how much work and how much risk there is with being a stunt performer.
While speaking about the podcast, Daniel spoke about how important what the stunt performers do is. "I do think there's a snobbery, but stunt work is an art form, and to do it well and do it safely is really, really hard," he told Deadline in 2020. "When you go through what happened with Dave or Olivia, or the many people we've talked to that have had severe things happen to them, you realize everyone has put their bodies on the line to make the things we love. It seems crazy not to acknowledge that."
View Related Gallery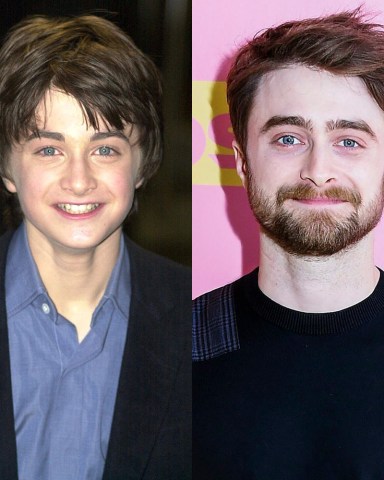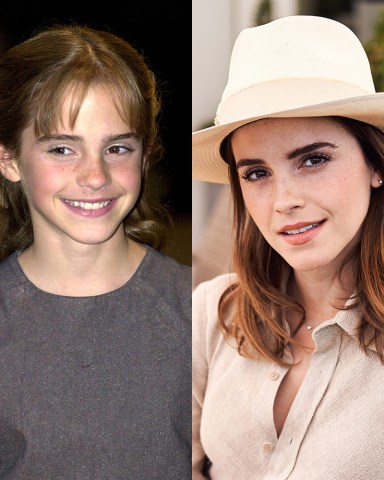 Emma Watson was 11 when she made her debut screen performance in 2001's "Harry Potter and the Sorcerer's Stone" as Hermione Granger. Since the franchise ended, she graduated from Brown University, worked with the United Nations, and continued her acting career with films like <em>The Bling Ring, The Perks of Being a Wallflower</em>, and <em>Little Women</em>. She also played the iconic Disney Princess Belle in the live-action <em>Beauty And The Beast </em>in 2017. Besides acting, Emma has become very politically active and has used her voice to support various causes. She voiced her <a href="https://hollywoodlife.com/2020/06/10/emma-watson-defends-transgender-people-jk-rowling-transphobic-tweets/">support for the trans community</a> after <em>Harry Potter </em>author <strong>J.K.</strong> <strong>Rowling</strong> wrote <a href="https://hollywoodlife.com/2020/06/07/jk-rowling-transphobia-twitter-reaction-halsey/">transphobic tweets</a>. Emma also <a href="https://hollywoodlife.com/2020/06/04/emma-watson-message-racism-blackout-tuesday-post-george-floyd/">vowed to fight racism</a> in wake of <strong>George Floyd's </strong>murder.
Sourse: hollywoodlife.com