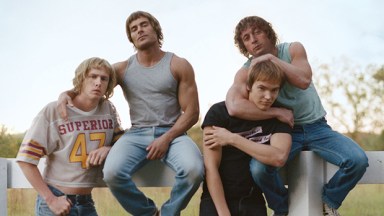 Image Credit: A24
The Iron Claw will hit theaters on December 22.
Zac Efron and Jeremy Allen White star in the film.
The movie is based on the true story of the Von Erich family tragedies.
The Iron Claw is one of the most highly-anticipated movies of the year. The film centers around the Von Erich family and their Texas wrestling dynasty. The first official trailer for The Iron Claw was released on October 11 and gave a glimpse at the complicated family dynamics and eventual tragedies.
The movie is based on the true story of Fritz Von Erich, whose real name is Jack Barton Adkisson Sr., and his sons as they take on the world of professional wrestling. You might be asking: what happened to the Von Erichs? Is the family cursed? Here's everything you need to know about the Von Erich family.
What Is The Iron Claw About?
The official synopsis for the film reads: "The true story of the inseparable Von Erich brothers, who made history in the intensely competitive world of professional wrestling in the early 1980s. Through tragedy and triumph, under the shadow of their domineering father and coach, the brothers seek larger-than-life immortality on the biggest stage in sports."
The Iron Claw features an all-star cast: Zac Efron as Kevin Von Erich, Jeremy Allen White as Kerry Von Erich, Harris Dickinson as David Von Erich, Stanley Simons as Mike Von Erich, Maura Tierney as Doris Von Erich, Holt McCallany as Fritz Von Erich, Maxwell Jacob Friedman as Lance Von Erich, and Lily James as Pam Adkisson. The A24 film will get a wide release and debut in theaters on December 22.
What Is the Von Erich Curse?
The Von Erich family suffered countless tragedies. The youngest son of Fritz and Doris, Jack Barton Jr., died when he was just 7 years old after he accidentally electrocuted himself and drowned in a puddle, according to D Magazine.
Five of the six Von Erich sons followed in their father's footsteps and became wrestlers. Unfortunately, the Von Erich dynasty was marred with tragedy. David Von Erich died from enteritis, an intestinal infection, in 1984 while in Tokyo, per the Dallas Morning News. He was just 25 years old.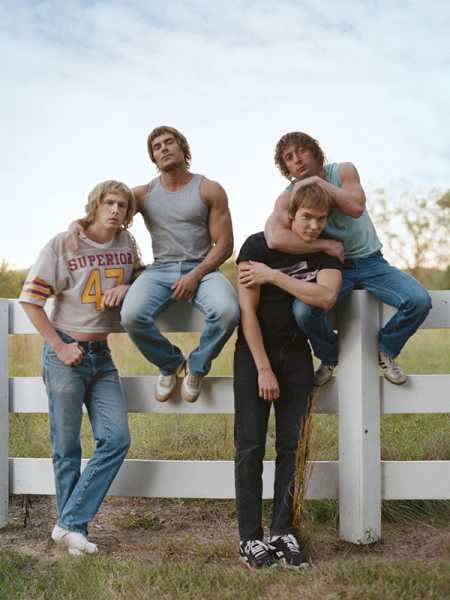 The stars of 'The Iron Claw.' (A24)
Mike Von Erich died of a drug overdose at 23 in 1987. Following the tragic death of Mike, Chris Von Erich died by suicide at the age of 21 in 1991. He shot himself in the head near his family's farm.
Two years later in 1993, Kevin died by suicide as well. He shot himself in the heart on his father's ranch. He was 33 years old. Years earlier, Kerry had gotten into a near-fatal motorcycle accident. He had his right leg amputated, but he continued to wrestle. His amputation was kept a secret until after his death.
Which Members of the Von Erich Family Are Still Alive?
Kevin Von Erich is the only original Von Erich family member who is still alive today. His father died in 1997 after a battle with brain and lung cancer. Doris died in 2015.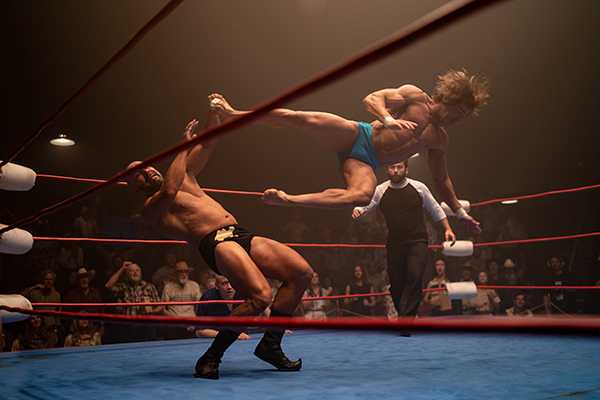 Zac Efron as Kevin Von Erich. (A24)
"After all of this I went a little crazy," Kevin told ESPN in a 2019 30 for 30 short titled Wrestling the Curse. "I wanted to die, but I wasn't going to kill myself. I wanted to go to prison and get in fights, and I wanted to be punished like I had done something. It was stupid."
Where Is Kevin Von Erich Now?
Kevin retired from wrestling in 1995. The WWE Hall of Famer married his wife, Pam, in 1980. They have four children: Kristen Rain, Jillian Lindsey, David Michael Ross, and Kevin Marshall. They relocated to Hawaii for several years after Kevin retired. In May 2023, Marshall revealed that the Von Erichs were moving back to Texas. Ross and Marshall have followed in their grandfather and father's footsteps in the wrestling world.
Kevin recently launched the show, Stories from the Top Rope. He has been traveling to different cities in Texas to share stories about his family and his career as a pro wrestler.
Sourse: hollywoodlife.com