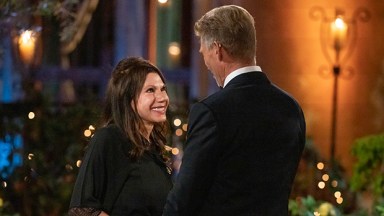 Image Credit: ABC
Theresa is one of the contestants of The Golden Bachelor.
Theresa is a widower.
Theresa is from New Jersey.
Gerry Turner's not alone when it comes to looking for love after loss. Theresa Nist is one of The Golden Bachelor contestants searching for a new love and a "best friend" after losing her husband. "I don't want to be alone anymore. I want to be in love again," the 70-year-old said in her introduction video.
Theresa hails from Shrewsbury, New Jersey, and she's sure to make a good impression with Gerry, 72. Theresa has come on The Golden Bachelor looking for "the real deal." Will she be Gerry's perfect match? That remains to be seen. Here's what you need to know about Theresa as The Golden Bachelor begins.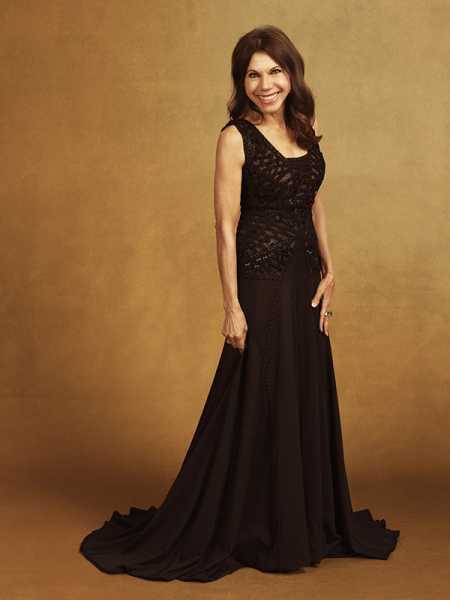 Theresa Nist is a contestant on 'The Golden Bachelor.' (ABC)
Theresa and Gerry Had a Memorable First Encounter
Ahead of the series premiere, Theresa teased the moment she met Gerry. She shared a photo from the show on Instagram and wrote, "This was the very first time that we met and it was all so thrilling and exciting to meet Gerry and these wonderful women. It was a night I will never forget. I can't wait until you all get to see it!!"
Theresa Works in Finance
Theresa "taught herself all about the stock market," according to her ABC bio. She is a financial services professional. Theresa currently works as an investment advisor for Tfs Securities, Inc., based out of Lincroft, New Jersey. She's also worked for Metlife Securities Inc. and Metropolitan Life Insurance.
Theresa Is a Widower
Theresa was married to William "Bill" Nist for 42 years. Like Gerry, Theresa lost her first great love. Bill passed away in 2014. Theresa's daughter, Jen, penned a heartfelt tribute to her father on the 8th anniversary of his death in November 2022.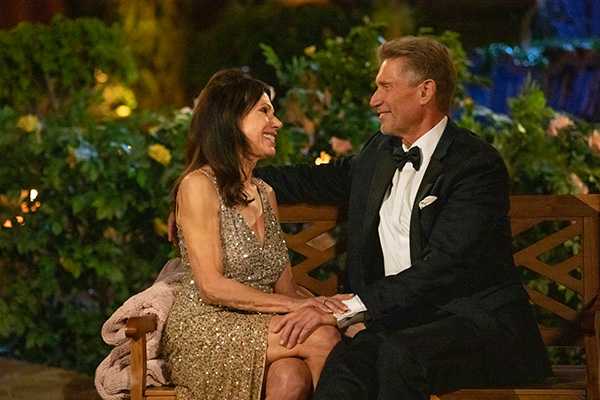 Theresa Nist with Gerry Turner. (ABC)
Theresa Has Two Kids
Theresa is a mother to a son named Tommy and a daughter named Jen. According to their Instagram pages, Tommy and Jen both have three sons, making Theresa a grandmother to six kiddos.
Theresa Loves to Garden
Theresa has shared photos on her Instagram of the beautiful flowers she's picked from her garden. She's even got a garden shed in her backyard. In addition to gardening, Theresa enjoys playing board games, reading romance novels, and hula-hooping.
View Related Gallery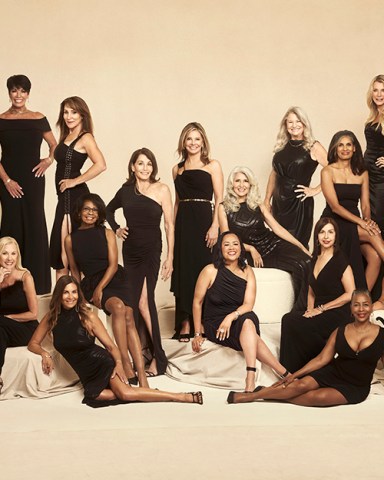 THE GOLDEN BACHELOR – ABC's "The Golden Bachelor" stars Patty, Christina, Theresa, Peggy, Ellen, Susan, Faith, Leslie, Sandra, Kathy, Nancy, Maria, Edith, Pamela, Marina, Sylvia, Natasha, Joan, April, Anna, Renee, and Jeanie. (ABC/Ricky Middlesworth)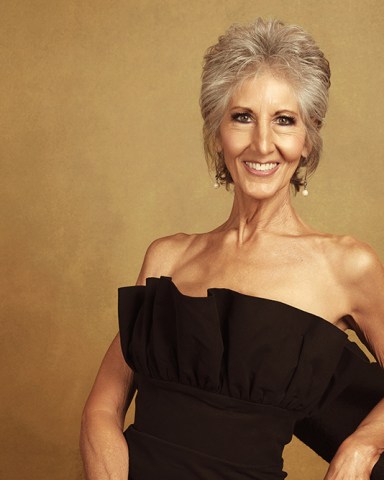 THE GOLDEN BACHELOR – ABC's "The Golden Bachelor" stars Patty. (ABC/Ricky Middlesworth)
Sourse: hollywoodlife.com