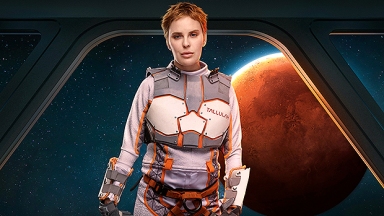 View gallery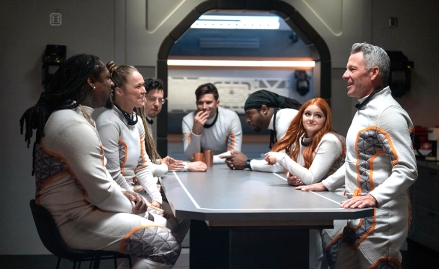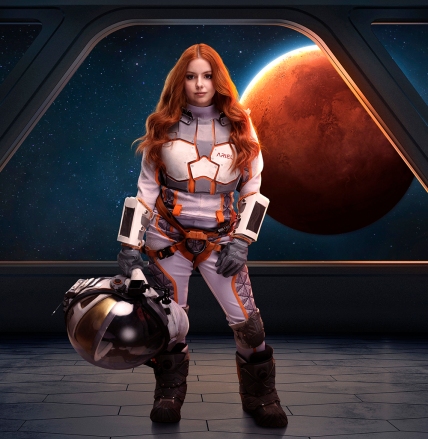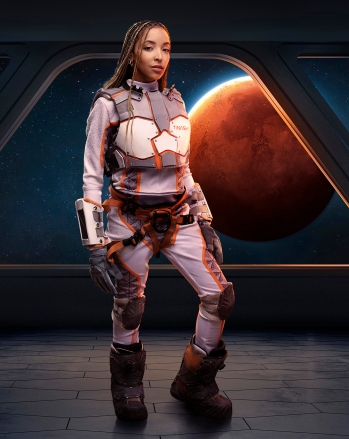 Image Credit: FOX
The remaining 11 celebrities attempt to settle into life on the "red planet" during the June 12 episode of Stars on Mars. From the jump, Tallulah Willis wants to be in more of a leadership role moving forward. She's got her eyes on base commander as does Tinashe and Ronda Rousey.
After some campaigning with other members of the crew, Tallulah is named the base commander. Her leadership is quickly tested when a water issue arises. The water supply has run out. There is frozen water underneath the ground, but they have to get their hands on it first.
View Related Gallery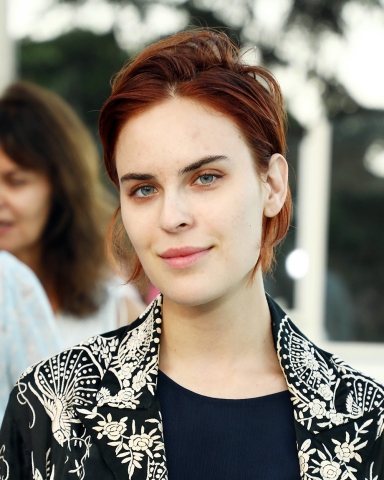 Tallulah Belle Willis Rumer Willis hosts Dinner Party for Cindy Eckert's Right To Desire Campaign, Sunset Tower Hotel, Los Angeles, USA – 07 Aug 2019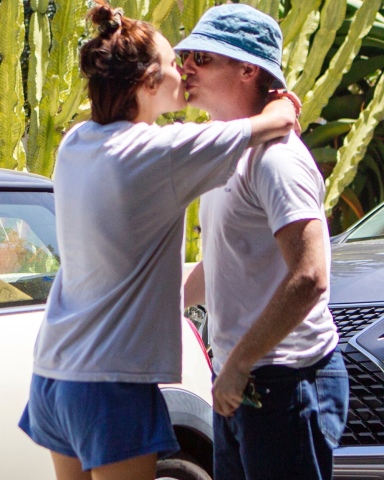 Los Angeles, CA – *EXCLUSIVE* – Tallulah Willis and fiance Dillon Buss hug and share a kiss outside their new home as the movers work around them. Tallulah, wearing blue shorts and an overized grey t-shirt also picks up a food delivery for her and fiance Dilon. Pictured: Tellulah Willis, Dillion Buss BACKGRID USA 5 MAY 2021 USA: +1 310 798 9111 / [email protected] UK: +44 208 344 2007 / [email protected] *UK Clients – Pictures Containing Children Please Pixelate Face Prior To Publication*
The base commander has to choose a mission specialist, who will be safe from extraction. However, given how the mission goes, the base commander could also be on the chopping block. Tallulah chooses Natasha Leggero as her mission specialist.
The mission starts off smoothly. As time goes on, some of the celebs' strength starts to weaken. One of the pipes gets disconnected as the crew tries to transport the water, and that's when things spiral out of control. Ariel Winter needs help with the pipe or more water will be lost. Ronda assists her.
There's also some miscommunication on Tom Schwartz's end about how many barrels of water they actually have. In the end, the crew is unable to complete the mission.
One crew member will be deemed not "mission critical," and Tallulah is at risk for extraction. Natasha is at the helm of the decision-making and names Ariel as the first "mission critical" crew member. Tinashe, Richard Sherman, Ronda, Porsha Williams, Adam Rippon, and Lance Armstrong are also declared safe from elimination.
Tom, Marshawn Lynch, and Tallulah are in the bottom three. The crew members now have to decide their fates. Tom and Marshawn are ultimately "mission critical," while Tallulah is eliminated.
Despite her short run, Tallulah is proud of what she accomplished during her Stars on Mars journey. "The most challenging part for me was really underestimating the physical abilities needed for the missions, so that created a lot of anxiety and panic for me," Bruce Willis and Demi Moore's daughter said. "Not only did I make it work and find leadership capabilities within myself that I didn't know were there, I found joy and deep connections with people. I am very proud of myself." Stars on Mars airs Mondays on FOX.
Click to Subscribe to Get Our Free HollywoodLife Daily Newsletter to get the hottest celeb news.
Sourse: hollywoodlife.com