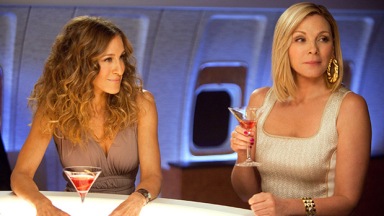 View gallery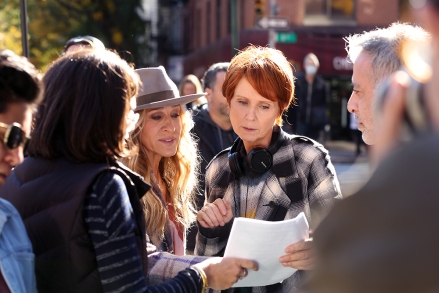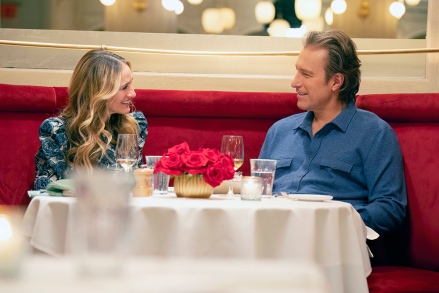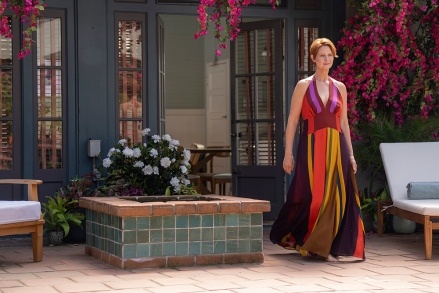 Image Credit: Everett Collection
In the world of Sex and the City, everyone has been wondering how Sarah Jessica Parker really feels about Kim Cattrall reprising her role as Samantha Jones in the upcoming And Just Like That season 2. "I was really excited about the idea," SJP told Entertainment Tonight about her reaction to Kim's return. " I thought it was a really good idea and I was thrilled that, you know, we could make it happen and that it worked for her and it's just really nice to see. It's really nice. I was really pleased."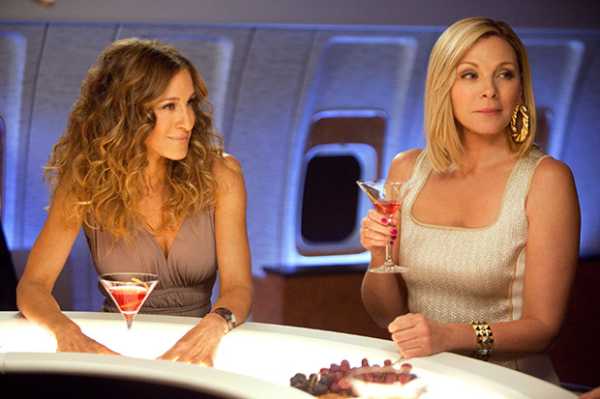 Sarah Jessica Parker and Kim Cattrall as Carrie and Samantha. (Everett Collection)
Kim's cameo appearance, her first in the Sex and the City revival, was revealed in May 2023. The actress reportedly did not interact with SJP or her other co-stars while filming and shot Samantha's side of a conversation with Carrie Bradshaw solo. Patricia Field, longtime Sex and the City costume designer, returned to dress Kim for the scene.
View Related Gallery
Actress Sarah Jessica Parker, who played the lead role of Annie in the Broadway musical "Annie", poses for a portrait during a break in rehearsal for "The New York Kids" at the NY Press Club Show in New York The New York Kids Rehearsal, New York, USA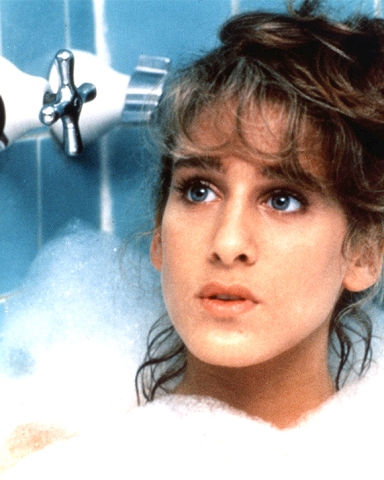 Editorial use only. No book cover usage. Mandatory Credit: Photo by New World Pictures/Kobal/Shutterstock (5875695c) Sarah Jessica Parker Girls Just Want To Have Fun – 1985 Director: Alan Metter New World Pictures USA Scene Still
Kristin Davis, who plays Charlotte, recently discussed Kim's return and what it means both onscreen and off. "I don't know that we're even trying for closure at this point or resolution. I think we just thought, here is our character who's been gone. And we know people miss her and Carrie misses her, and wouldn't this be great to have a little bit of her," she told MailOnline.
Kim's return to the role of Samantha comes as a surprise to everyone given her past statements. "It's powerful to say no," she told Variety in 2022. The Golden Globe winner also revealed she wasn't initially asked to be part of the revival. "I made my feelings clear after the possible third movie, so I found out about it like everyone else did — on social media," she said.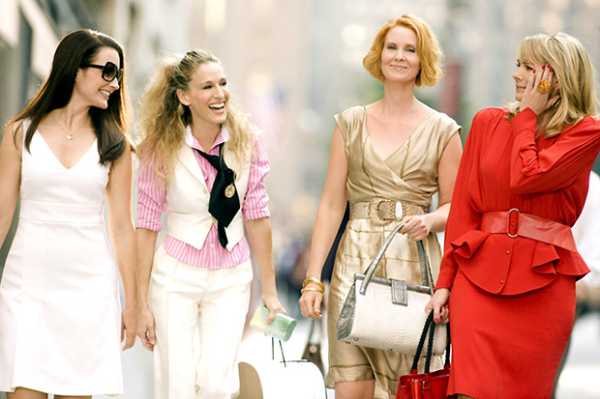 Kristin Davis, Sarah Jessica Parker, Cynthia Nixon, and Kim Cattrall. (Everett Collection)
The Glamorous star's past feelings about the revival stem from her long-standing feud with SJP. The former co-stars have gone back and forth for years. SJP confirmed to Variety that the AJLT team didn't ask Kim to be a part of the revival, and she even addressed if she'd be okay with Kim returning in the future. "I don't think I would, because I think there's just too much public history of feelings on her part that she's shared," she said in February 2022. And just like that… things can change!
Click to Subscribe to Get Our Free HollywoodLife Daily Newsletter to get the hottest celeb news.
Sourse: hollywoodlife.com