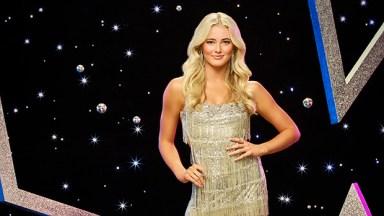 Image Credit: ABC
Rylee is the only new pro of DWTS season 32.
Rylee is Lindsay Arnold's sister.
Rylee is partnered with Harry Jowsey.
In addition to the new group of celebrities competing for the mirrorball trophy in DWTS season 32, there's a fresh face among the pros. Rylee Arnold is the newest professional dancer to join the Dancing with the Stars family, and she's only 18!
Rylee has a very close connection to one beloved DWTS pro. Clearly, dancing runs in the Arnold family. So, who is Rylee Arnold? Get to know Dancing with the Star season 32's adorable and talented new pro!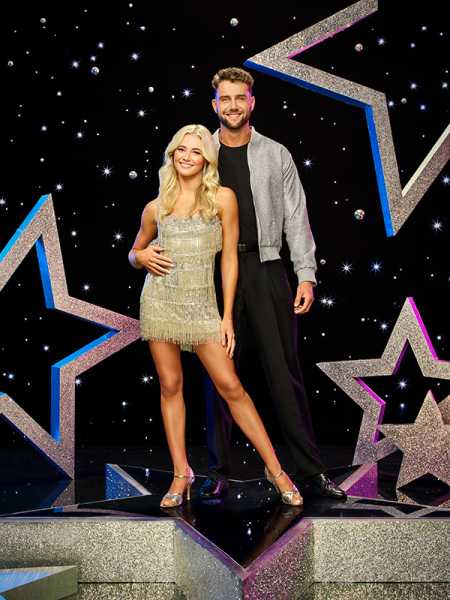 Rylee Arnold and Harry Jowsey are partners. (ABC)
This Is Her First Season as a DWTS Pro
Rylee is paired up with Too Hot to Handle alum Harry Jowsey for Dancing with the Stars season 32. "I feel like I've prepared for this moment my entire life," she told HollywoodLife exclusively. "This has been a dream since I was 8 years old. I feel more than ready to go out and dance. I'm just so excited."
Rylee Is Lindsay Arnold's Sister
Rylee is the younger sister of DWTS pro Lindsay Arnold. Lindsay, 29, got her start as a pro back in season 16. She won DWTS season 25 with Jordan Fisher. Lindsay is not returning for season 32. Rylee is the youngest in the Arnold family. In addition to Lindsay, Rylee has two other older siblings, Jensen and Brynley.
DWTS Was a Pro on DWTS: Juniors
While this is Rylee's first season as a pro on the flagship series, she was one of the young pros of DWTS: Juniors in 2018. She was paired with Miles Brown, and they were runner-ups.
View this post on Instagram
Rylee Recently Graduated High School
Back in May 2023, Rylee revealed that she graduated high school. "It's official. I did it!" Rylee captioned an Instagram post. Just a few months later, Rylee is in the ballroom!
Rylee Grew Up in Utah
Rylee and the rest of the Arnold family were raised in Provo, Utah. Lindsay and her family are still based there. Being a Utah native, Rylee loves to spend time at Lake Powell. She calls the area her "favorite place."
Sourse: hollywoodlife.com