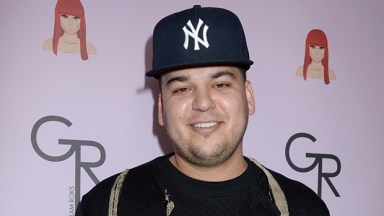 Image Credit: Broadimage/Shutterstock
Even though we didn't get to see Rob Kardashian on The Kardashians, it was still great to hear from him! Kris Jenner called her only son up in the October 19 episode to ask him about finding the "perfect girl" for Scott Disick. "They have to have a sense of humor. He is one of the funniest guys I know. He reminds me so much of my son, Rob," Kris, 67, said.
Kris dialed Rob, 36, who answered off-camera. Rob's response was profanity-laced, so the majority of what he said was bleeped out. "Oh, never mind. OK. I will talk to you later," Kris said before hanging up.
Viewers got a snipper of what Rob said when a producer told Kris that Disney wouldn't let them include "**** whore." Kris replied, "We will just bleep it."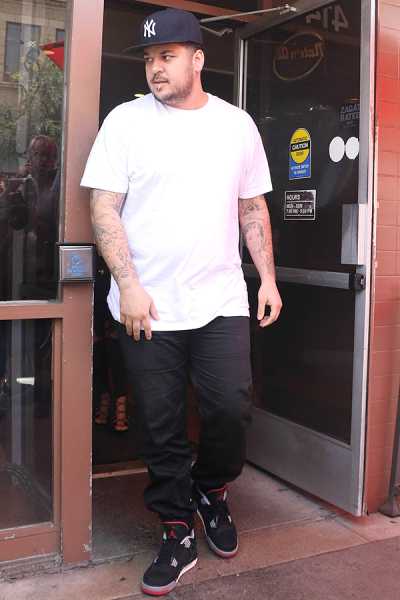 Rob Kardashian in 2016. (Broadimage/Shutterstock)
Rob, along with the rest of his family, rose to fame by appearing on Keeping Up With the Kardashians. In the later seasons, Rob chose to make fewer appearances due to personal struggles. He did return to reality TV with then-girlfriend Blac Chyna on Rob & Chyna. As of season 4, Rob's never made an official appearance on The Kardashians.
During season 3 of the Hulu reality series, Khloé Kardashian opened up about Rob's future on the show after he popped up on the show via a phone call. "I do think Rob would come back to the show," the 39-year-old mom-of-two revealed. "He talks about it a lot. But I do know that Rob has been through a lot personally. But he's literally the best dad I know and I'm so proud of him for that. I know he's feeling really good about himself and I'm happy for him. I have faith that soon he'll be back on the show."
Back in November 2021, HollywoodLife learned exclusively that Rob decided against being a full-time cast member of the family's new reality show because "he does not want his life or the life of his daughter [Dream] to be a part of it. Everyone respects this decision." At the time, the DWTS alum was busy "forging his own path now and focusing on himself, his health, and his daughter."
View Related Gallery
LOS ANGELES, CA – JANUARY 30: Kim Kardashian and Rob Kardashian at the Arrivals for the 17th Annual Screen Actors Guild Awards on January 30, 2011 at the Shrine Auditorium in Los Angeles, California. Arrivals for 17th Annual Screen Actors Guild Awards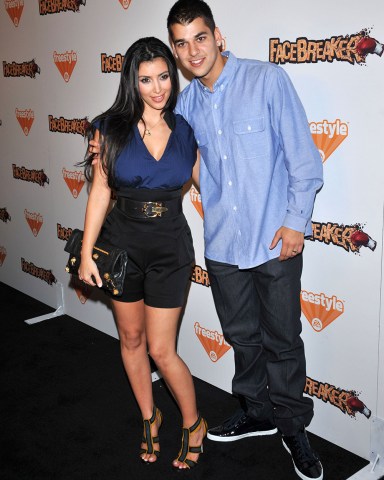 Kim Kardashian West and brother Rob EA Sports Freestyle presents 'Facebreaker' Launch Party, Los Angeles, America – 03 Sep 2008 FaceBreaker is a boxing video game created by Fight Night developers, EA Canada. With a "cartoony" artistic style the game allows players to 'break' their opponents' faces as it features 'real-time facial deformation'. The game also uses face-capture technology to allow players to capture and use their own image. As well as a host of normal characters there are several celebrity 'guest' characters, including Heidi Montag, Spencer Pratt and Kim Kardashian.
Sourse: hollywoodlife.com