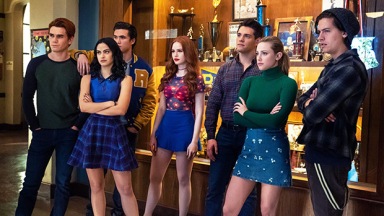 View gallery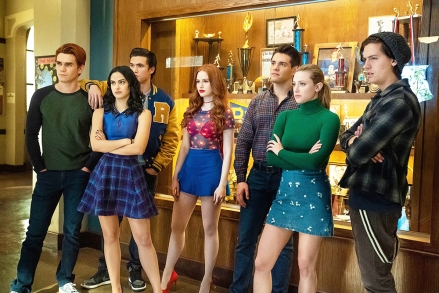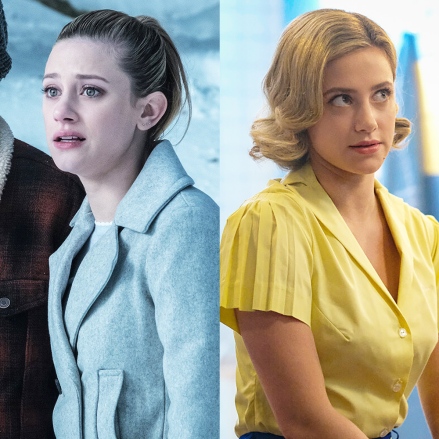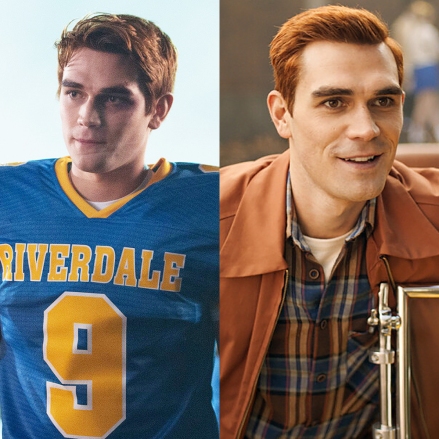 Image Credit: Everett Collection
Seven seasons later with many laughs, tears, and excitement, Riverdale has come to a close. The beloved CW hit series aired its final episode on Jun. 28, and the cast took to Instagram to share their emotional farewell letters with their fans. Riverdale's seventh and final season premiered on Mar. 29 and saw the following cast members enter the halls of Riverdale High for one last season. "Here we go…..#Riverdale Final Season! Hold on tight," series creator Roberto Aguirre-Sacasa penned via Twitter at the time. Amid the final season, see the cast's sweet tributes to their time on the show, below!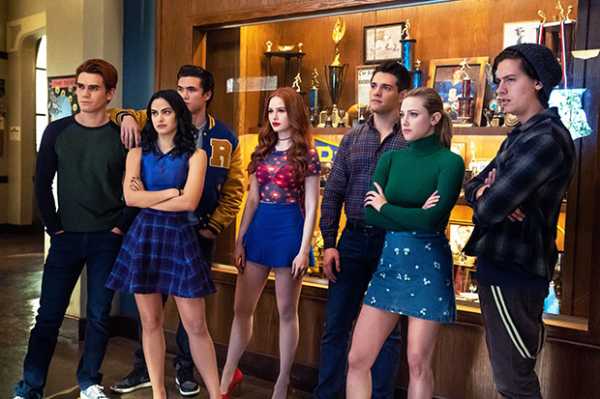 'Riverdale' aired its final episode of the series on Jun. 28. (Everett Collection)
Lili Reinhart
View this post on Instagram
Blonde beauty Lili Reinhart, 26, who played the role of Betty Cooper for seven seasons, took to Instagram on Jun. 27 to share a mysterious photo of her on the set of the hit show. "Goodbye, Riverdale it's been an honor getting to grow up here," Lili captioned the photo, along with a red heart emoji. In the snapshot, she appeared to be in full Betty Cooper hair and makeup and rocked a hot pink blouse with a matching pink skirt. Roberto took to the comments and gushed over the 26-year-old. "#mymuse forever grateful!", he quipped, along with a plethora of heart emojis.
Cole Sprouse
View this post on Instagram
Although Cole Sprouse, 30, is on a social media hiatus he had his brother, Dylan Sprouse, 30, share his sweet farewell post to the show on Jun. 27. Cole took on the role of Jughead on the series and was a fan-favorite for years. "The boy has finally wrapped Riverdale after so so many years away. Proud and excited for him to be back, though before all that here are just a few of my favorite videos he sent me while in Vancouver," Dylan captioned the carousel of photos and videos. "A small snapshot of many years of hard work and the delirium he incurred in the process. Congrats to the whole team."
Madelaine Petsch
View this post on Instagram
TV starlet Madelaine Petsch, 28, who took on the role of Cheryl Blossom on Riverdale was another cast member to share a photo of herself on the set on Jun. 27. In the snapshot, the 28-year-old was in full hair and makeup and sat crossed legged in the famous school's hallway. "I walked down this hallway for the last time yesterday. i have so much to say and so many feelings but i can't see my phone through my tears," she gushed in the post's caption. "So right now i'll just say thank you and goodbye Riverdale." Paris Hilton, 42, proved she was a true fan of the show by commenting with a heart eyes emoji.
Camila Mendes
View this post on Instagram
Brunette bombshell, Camila Mendes, 28, who played Veronica Lodge for seven seasons made sure to also share a Riverdale tribute one day prior to the series finale. "farewell riverdale we survived," she captioned the video montage of her favorite moments working on the set. The clip included hilarious moments with Lili, KJ Apa, Cole, and more. And on Jun. 26, Camila shared a series of photos from her time on the show with a lengthy caption to close the curtain on Veronica for one last time.
"That's a wrap on veronica there's no caption or photo dump that can illustrate what an emotional experience it's been filming our last episode of riverdale. i'm not just saying goodbye to a TV show, i'm saying goodbye to an entire life i created in vancouver, to a transformative period of time that shaped me as an adult, to a community of people who have seen the best and worst of me over the course of seven intense seasons," the 28-year-old gushed in the caption. "It doesn't matter how ready you are to move on, goodbyes are painful, and walking away from this show will be a process of mourning for all of us."
KJ Apa
View this post on Instagram
KJ Apa, who played Archie Andrews (the show's main character) did not share a lengthy caption in his farewell post, but still got his fans emotional. The 26-year-old shared a selfie with Lili from their final moments on the set and appeared to be teary eyed. "last 10 minutes on this set. @lilireinhart," he penned in the caption. His co-star Vanessa Morgan, 31, was one of the many to comment and quipped, "Crying."
View this post on Instagram
Vanessa, who played Toni Topaz, also shared a tribute to the show one week prior to the rest of the main cast. "Our last milkshake, our last scene at Pops cried our way through it. We are currently filming our last week of Riverdale. Emotional is an understatement but more grateful to my Riverdale family than ever," the 31-year-old wrote in the caption of the photos. "Last few days playing these characters- hope you guys love this final season. Goodbye Pop's, thanks for the memories."
Click to Subscribe to Get Our Free HollywoodLife Daily Newsletter to get the hottest celeb news.
View Related Gallery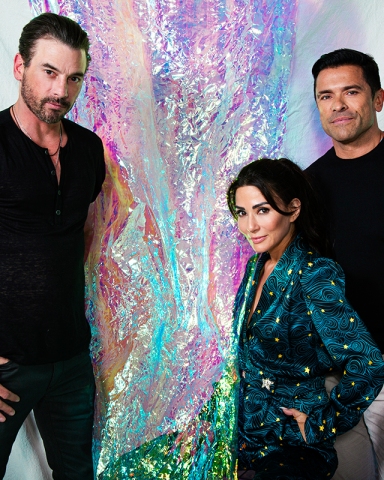 The cast of 'Riverdale' visits HollywoodLife's 2019 NYCC Portrait Studio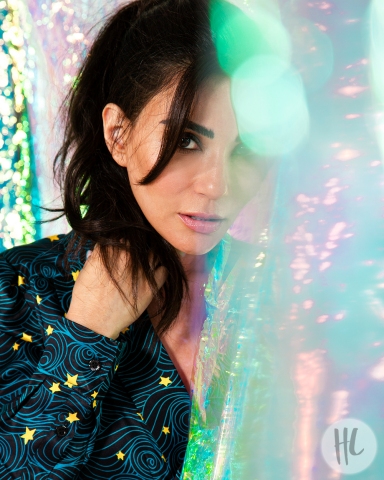 'The Passage' stars Mark-Paul Gosselaar, Emmanuelle Chriqui, Vincent Piazza, and Brianne Howey stopped by HollywoodLife's NYCC portrait session.
Sourse: hollywoodlife.com