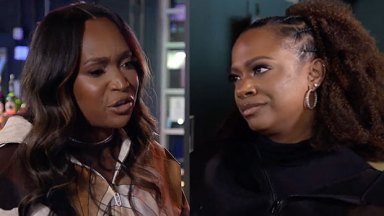 View gallery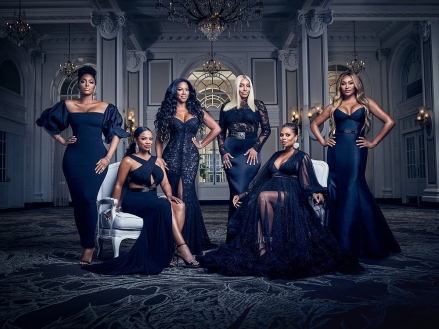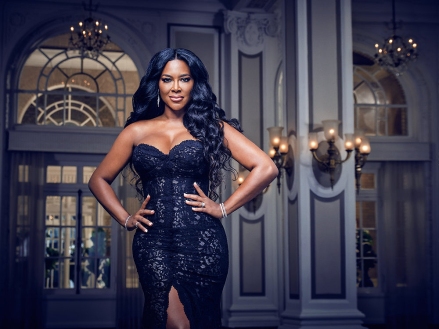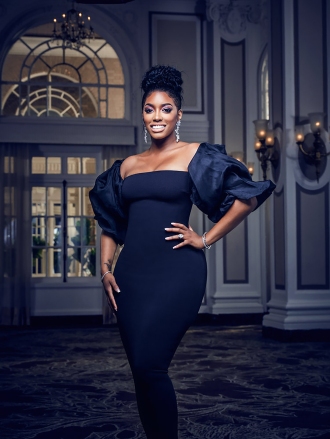 Image Credit: Bravo
Marlo Hampton didn't feel like Kandi Burruss was sympathetic enough after her nephew Quentin, who previously worked at the former XScape singer's Old Lady Gang restaurant, was shot and killed in 2020, and she made sure everyone knew it. After Marlo told Sheree Whitfield and Drew Sidora how she felt about the situation, word got back to Kandi during the June 11 episode of The Real Housewives of Atlanta, and Kandi was none too pleased. Especially because, as previously unseen footage from 2020 showed us this week, Kandi sent Marlo a "sorry" text after first hearing about the incident, and then hugged her when Marlo went over to her house a few days later. Kandi was there for Marlo in her time of need, so why was Marlo making an issue of the situation two years later?
Well, first, we should note that Marlo previously admitted she was triggered and reminded of her nephew's murder when the group started talking about the Sept. 2022 shooting that happened at Kandi's other restaurant Blaze. Kandi didn't want to talk about it on camera, and that angered Marlo. Marlo also felt it seemed similar to how Kandi reacted to her nephew's murder two years prior, so all those old feelings came back up and resulted in a blow-out fight between Marlo and Kandi this week.
#RHOA Season 15, Episode 6 SNEAK PEEK 3. All new, Sunday 8/7c on @Bravotv. (Source @Bravotv @NBCUniversal) pic.twitter.com/bMrGG1XNpy

— OMFGRealityTV (@OMFGRealityTV) June 9, 2023
Before the fight, Kandi heard from Kenya Moore that Marlo was upset with her about her nephew's murder, so when everyone gathered at Courtney Rhodes' group event this week, Kandi asked Marlo if they could talk and hash things out. Marlo agreed, but she asked if they could do it in private, and Kandi said yes. Marlo did, however, invite Drew into the mix because she blew up on Drew two weeks ago over the incident, so she thought it would be a bit beneficial to explain her feelings to the both of them.
Marlo began by telling Kandi that she didn't do enough after her nephew's murder. She thought Kandi could have at least sent flowers or catered his funeral reception, but Kandi said they never had any in-depth conversations about Quentin so she didn't understand why she was being criticized for how she reacted to something she knew very little about.
"I sent you text, but also while we were packing for Riley's thing, I came to you," Marlo told Kandi. "I was so emotional that day. But when I brought it up to you, I could tell you didn't want to deal with it." That comment infuriated Kandi.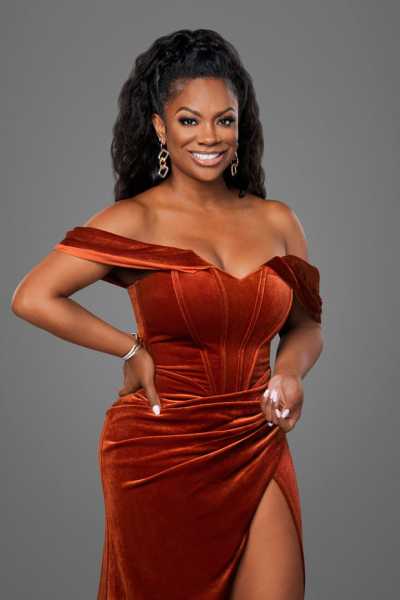 Kandi Burruss (BRAVO).
"Hold on, why would I not want to deal with it?" the Grammy winner clapped back. "You are trying to attach your nephew's shooting to me and it had nothing to do with me. I told you he no longer worked for us, so I don't understand why you're running it back to her as if his shooting had something to do with me and my damn restaurant. Don't do that!"
In her private confessional, Kandi theorized that Marlo was just looking for a way to take her down. "Anything she can use to tear me down, she just trying to run with it," Kandi said, "and I have a problem with that."
And then in Marlo's confessional, Marlo said she wasn't upset with Kandi over her nephew's death, she was upset with Kandi she "ignores" things and "people allow [her] to get away with it." Basically, Marlo doesn't feel like Kandi is authentic on the show — she thinks she shows face in order to use the platform as a commercial for her various business.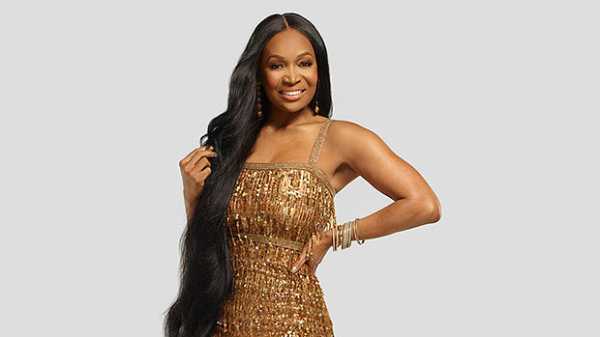 Marlo Hampton (Stephanie Eley/Bravo)
Kandi told Marlo that she should've made her feelings clear in 2020 when the incident happened if she was really upset with the way she handled the situation. Marlo said she did, but at that point, both ladies were screaming and getting close to one another, so nothing good was coming from the conversation. Kenya and a couple of the other ladies also stepped in to break them apart because they were scared about what could've happened next. Marlo made sure to keep her hands on her hips so she wouldn't be accused of being too "aggressive", but unfortunately for her, that still happened.
Kandi was actually much louder than Marlo and the one pointing and threatening to get physical, yet Drew told Sanya Richards-Ross that Marlo was being "aggressive" and needed to be escorted out of the establishment they were at.
Once the groups were separated, Kenya, Monyetta Shaw-Carter and Drew sided with Kandi, and bashed Marlo for her current behavior, as well as her criminal past, while Sheree, Sanya and Courtney sides with Marlo. The group was already pretty divided as it was, but now it's even worse. Can they even come back from this? Only time will tell.
Want more? New episodes of The Real Housewives of Atlanta air Sundays at 8pm on Bravo.
Click to Subscribe to Get Our Free HollywoodLife Daily Newsletter to get the hottest celeb news.
View Related Gallery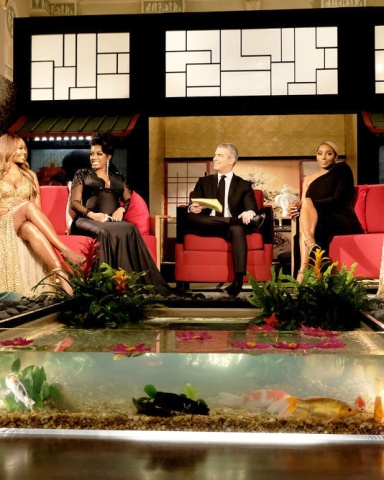 THE REAL HOUSEWIVES OF ATLANTA — "Reunion" — Pictured: (l-r) Eva Marcille, Cynthia Bailey, Porsha Williams, Andy Cohen, NeNe Leakes, Kandi Burruss, Shamari Devoe — (Photo by: Annette Brown/Bravo)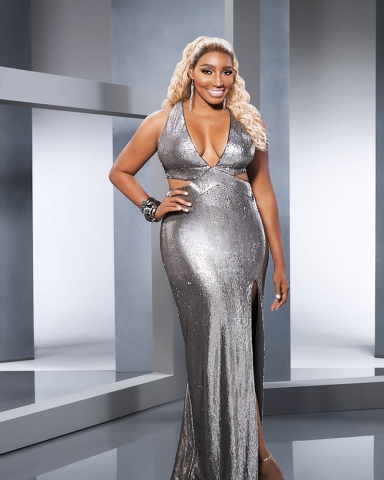 THE REAL HOUSEWIVES OF ATLANTA — Season:11 — Pictured: NeNe Leakes — (Photo by: Alex Martinez/Bravo)
Sourse: hollywoodlife.com