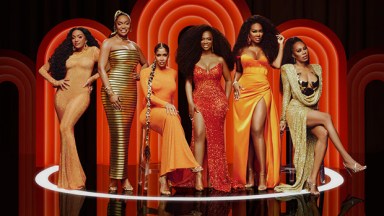 View gallery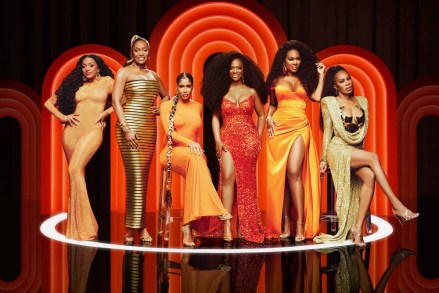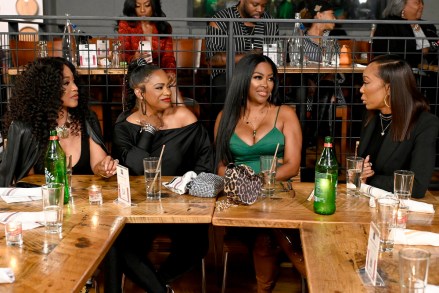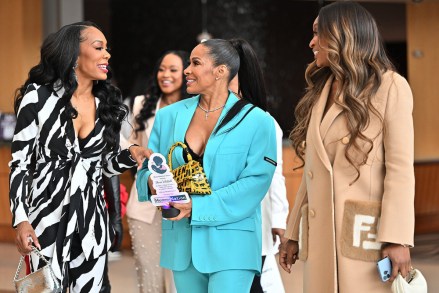 Image Credit: AB+DM/Bravo
The Real Housewives of Atlanta is expected to return for season 16.
The season 16 cast has yet to be announced.
A report claimed that show is getting a reboot.
The future of The Real Housewives of Atlanta is very much up in the air right now. After the season 15 finale aired on August 27, a report claimed that a "major shakeup" is coming to the long-running Bravo reality series for season 16. Another report said that season 15 stars Kandi Burruss, Kenya Moore, Sheree Whitfield, Marlo Hampton, Drew Sidora and Sanya Richards-Ross might be replaced by new cast members for a reboot, similar to what Bravo did with season 14 of The Real Housewives of New York City.
Amidst all the buzz about RHOA, Bravo seems to be waiting until the two-part season 15 reunion airs until they make any big decisions. It's possible the show is about to embark on a whole new era. Here's what we know so far about RHOA season 16 and the reboot rumors.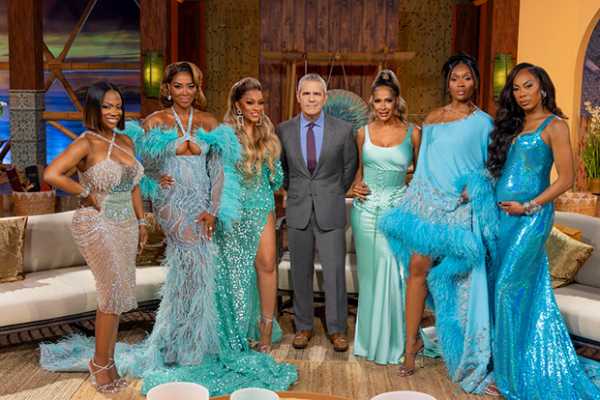 RHOA season 15 reunion (Photo: Jocelyn Prescod/Bravo)
RHOA Season 16 Premiere Date
Bravo hasn't announced when RHOA will return for season 16. It's possible that production will take a few months off to figure out what direction they want the show to go in. The past two seasons of the series premiered in May, but that'll change if filming gets delayed for season 16.
RHOA Season 16 Cast
There's been no word on who is — and who isn't — returning for RHOA season 16. The season 15 cast featured Kandi, Kenya, Marlo, Sheree, Drew, and Sanya, with "Friends Of" Monyetta Shaw-Carter and Courtney Rhodes. Former Housewife Cynthia Bailey also made several guest appearances during the season.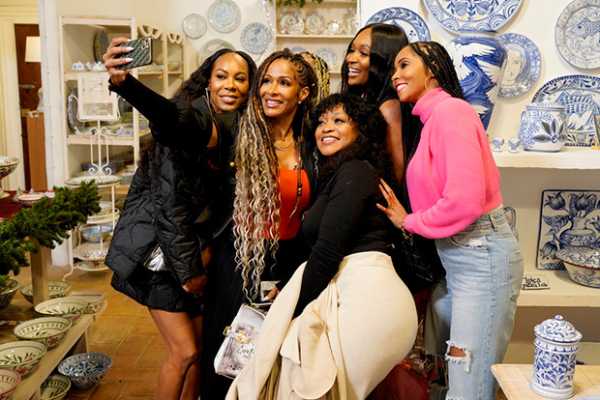 RHOA season 15 (Photo: Fred Jagueneau/Bravo)
Former Housewife Porsha Williams has hinted at a possible return to the show. "Listen, it's so [good] to be missed," she told Entertainment Tonight in July 2023. "I love that people want to see me. I love that people are still interested in my life and who I am. I've never written it off, I've never talked down on the show. I love what the girls are doing. I love that the brand is still as strong as it was before," she added, "and you just never know. I will say [that] I'll never say 'never.' In August 2023, ET reported that Porsha is "playing hardball" with Bravo amidst negotiations to return. "Bravo offered Porsha a lot of money to return, but she declined," the outlet said.
Nene Leakes also said she's open to returning to the franchise after suing Bravo and Andy Cohen over an alleged racist work environment. "I would come back for the fans," she told a TMZ reporter in July 2023. "Because the fans are the ones that love me. They're the ones that would love to see me in that position. And I would do anything for them."
Kim Zolciak could also make a comeback amidst her messy divorce from Kroy Biermann. Kim made a guest appearance during season 15 when she reunited with fellow OGs Sheree, Lisa Wu, and DeShawn Snow. However, US Weekly reported in July 2023 that Kim "has no plans to return full-time" to RHOA.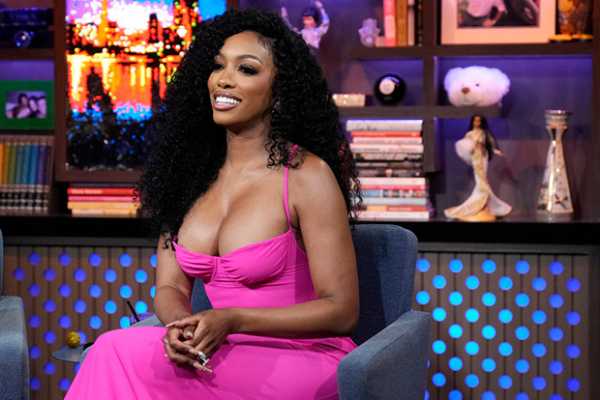 Porsha Williams left 'RHOA' after season 13 (Photo: Charles Sykes/Bravo)
The Rumored RHOA Reboot
LoveBScott was the first to report on RHOA possibly getting a reboot on August 28. The outlet cited sources who claimed that "production made the call to recast the entire show at some point during the taping of the season 15 reunion." The sources said that Bravo is happy with the RHONY reboot and wants to do the same thing with RHOA. However, the sources also noted that the franchise could get a Real Housewives of Miami-style revamp, with half returning cast members and half new cast members.
Entertainment Tonight also reported on potential big changes for the franchise. "A major shakeup is coming to The Real Housewives of Atlanta," an ET source claimed. "Before the women filmed their recent reunion, they were told that they should expect a big change with the franchise moving forward. They hinted at a reboot like New York got, but it also could be moving forward with only a couple of the current stars. The cast is on edge about their future and has no idea where the network plans to go. Although their ratings are still strong, the network is listening to fans and their desire for a change."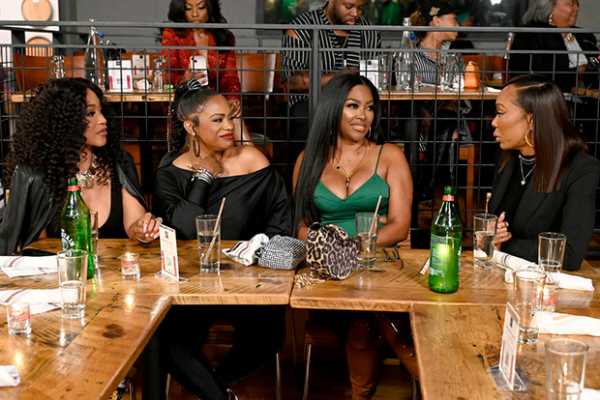 RHOA season 15 (Photo: Moses Robinson/Bravo)
Bravo has no confirmed anything about the reboot rumors. Sanya Richards-Ross was the first cast member to speak out about the reports. "Everyone rushing to report FIRST instead of reporting FACTS! Just wait for it," she wrote on her Instagram Story on Aug. 30. More news about the future of RHOA will likely come out after the season 15 reunion finishes on September 10.
Sourse: hollywoodlife.com