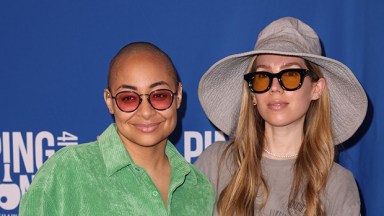 View gallery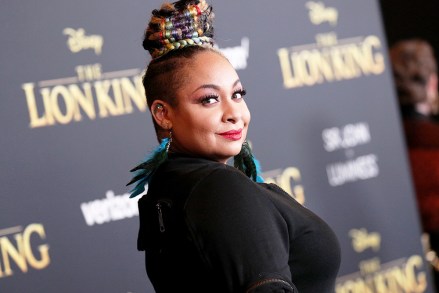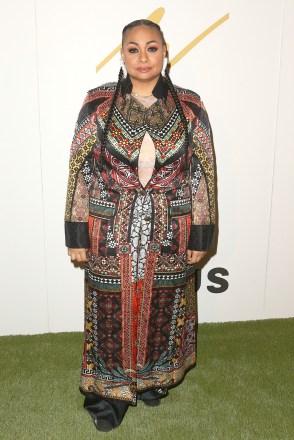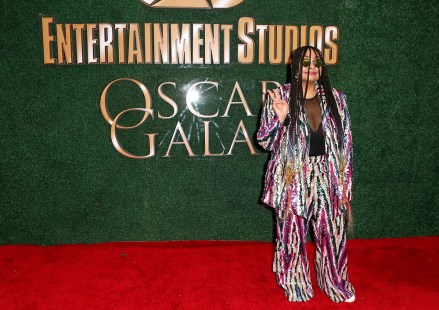 Image Credit: Chelsea Lauren/Shutterstock
Raven-Symone did not come out as a lesbian until she took a break from Hollywood in 2013.
Raven and Miranda met at a gay bar in West Hollywood in 2015.
The couple never publicly addressed their relationship until they tied the knot in June 2020.
Raven-Symone and Miranda Maday have been married for three years, but they were not always open to the public about the details of their relationship. The couple kept their relationship out of the spotlight for many years and did not publicly speak about it until after their 2020 nuptials.
Rave-Symoné first entered Hollywood at a very young age, when she portrayed Olivia Kendall on The Cosby Show at 3-years-old. This was only the beginning of her television career, as she rose to fame as Raven Baxter on the hit Disney show That's So Raven, which aired from 2003 to 2007. Quickly after, she garnered further success when she landed a main role in the movie trilogy The Cheetah Girls as Galleria. For Miranda's part, she worked as an executive assistant before she started a career as a social media manager in 2017.
In April 2021, the pair launched a YouTube channel together called 8 PM, which covered a wide range of topics including lifestyle, health, art, skincare, and more. They continued to release content until June 2022 and gained over 42,000 subscribers. Most recently, the couple came out with a podcast called The Best Podcast Ever in June 2023. They have already had a wide range of guests, including co-Cheetah Girl Adrienne Bailone, Demi Lovato, and Jojo Siwa.
"I think it's really important to show our generation a lesbian couple that's multiracial who can work together, tells the truth and doesn't sugar coat things with real sugar," Raven-Symoné told People at the time. "Obviously, we have our persona. But every day, you're getting us. It's what we want for our lives and the trajectory of our careers. I think it's special to see that. I mean, I didn't see that as a kid." Learn more about Miranda and her relationship with Raven below!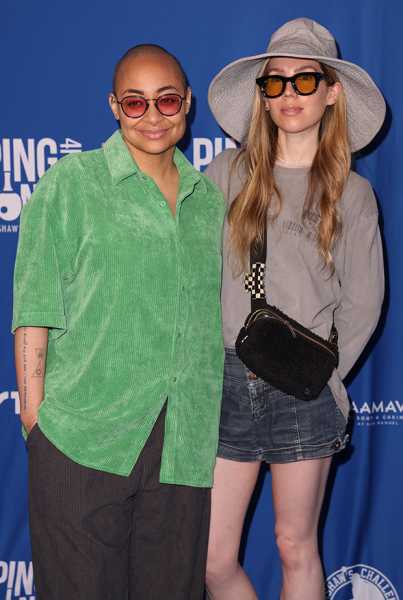 How Raven & Miranda Met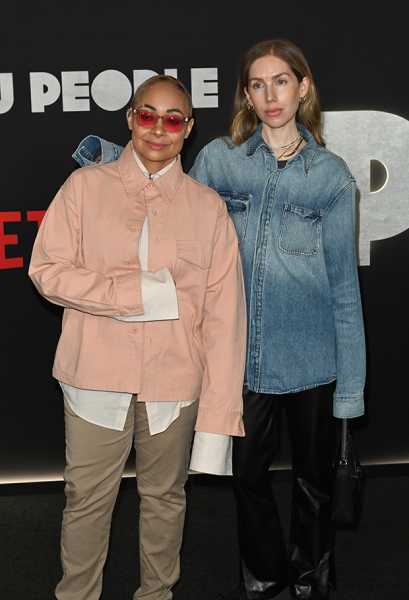 Although the couple were private at the time they kindled their love, Raven and Miranda shared the story of how they met years later — on a Q&A for their YouTube channel 8 PM. The pair met in 2015 when the Disney alum was hosting a karaoke night at a gay bar in West Hollywood.
It was an instant connection and they knew it was meant to be. Two days after the meeting, the pair went on a first date and spent the night talking in the car for eight hours and still didn't want to leave each other's side. "It was one of those things where you didn't want the person to ever leave," Miranda told People in June 2023. "Call me psychic, call me deeply intuitive, call me crazy. I just knew she was my person. And I love being right."
Raven and Miranda also shared some details of the beginnings of their relationship in an interview on the YouTube show Face To Face With David. After just meeting, the duo decided to live together. "Why don't you come to move to New York and live with me? We just met," Raven-Symoné recalled on the podcast. Miranda also shared that she "dropped" her "bills, responsibilities and job" and went to live with the That's So Raven star. At the time, Raven was about to start hosting the daytime talk show The View.
But, it wasn't all sunshine and rainbows at the start of the relationship, since Raven-Symoné requires all her dating partners to sign an NDA — in order to keep her life private. "I was really reluctant (to ask) because I knew something was different about Miranda," The Cheetah Girls star revealed on an episode of their podcast.
Raven-Symone & Miranda's Marriage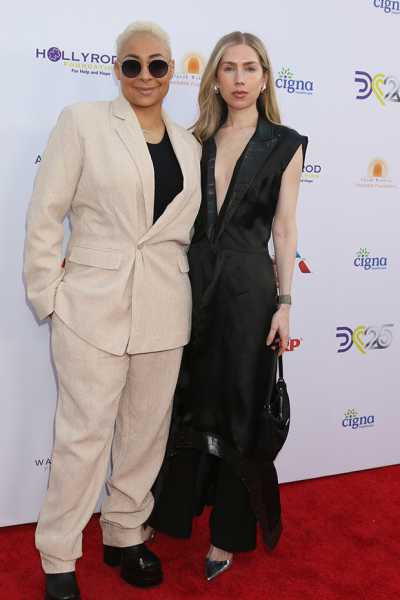 In June 2020, the two podcast hosts secretly tied the knot in a small ceremony in front of actress Debbie Ryan's garden in Los Angeles, and the wedding was officiated by their friend Erica Summers. Raven shared the news two days later via Instagram. "I got married to a woman who understands me from trigger to joy, from breakfast to midnight snack, from stage to home," Raven-Symoné captioned the since-deleted photo of her and Miranda with their arms around each other on their wedding day. In another deleted post, Raven-Symoné also wrote, "Thank you to all those who helped and for those who understand why it was small during this time."
As for the wedding attire, the former host sported a black button-down shirt, while her bride rocked a white Gucci jumpsuit. "Miranda makes me feel confident and empowered in an entirely new way. We planned our ceremony together, and it was a true reflection of our love and partnership," Raven-Symoné told People.
Miranda called the wedding "perfect," adding, "It was joyful, intimate, filled with laughter, great food, music, and a last-minute peanut butter delivery for me — all things I know my future with Raven will hold. I feel so grateful to be doing life with my love!"
Raven-Symone Coming Out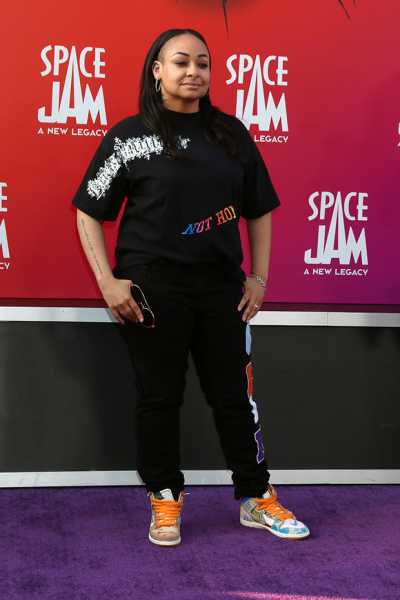 The Georgia native was very hesitant to come out as lesbian since she has always been in the spotlight. Raven made headlines in 2013 when she tweeted her reaction to the legalization of same-sex marriage. "I can finally get married! Yay, government! So proud of you," she wrote in June 2013. Three years later, she spoke out on why she was so reluctant to share her sexuality with the world. She "never thought" she would publicly come out because she always felt "branded at such a young age" to fit the network's image. "I never thought I would come out because my personal life didn't matter," she said in a May 2016 video for the docuseries It Got Better. "It was only what was supposed to be sold as the Raven-Symoné brand."
Sourse: hollywoodlife.com