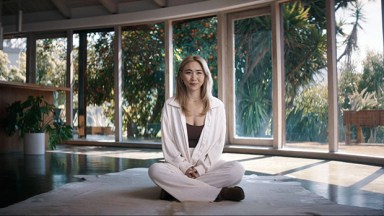 Image Credit: HBO
Rachel Lee speaks out in a new documentary about tthe Bling Ring.
Rachel served jail time.
Rachel says Nick Prugo "betrayed" her.
Until now, Rachel Lee has been known as the supposed "ringleader" of Hollywood's Bling Ring. In the new HBO documentary, The Ringleader: The Case of the Bling Ring, Rachel, now 33, tells her side of the story about the crime spree she was involved in that targeted celebrities and their homes.
Unlike other members of the notorious group, Rachel has never spoken publicly about her involvement. So, who is Rachel Lee? She's setting the record straight with her perspective. From what led her to burglarizing celebrity homes to where her relationship stands with Nick Prugo, Rachel is spilling all.
What Did Rachel Lee Do?
Rachel was part of the Bling Ring, a group of Los Angeles area teens who went on a crime spree where they robbed celebrity homes of money, luxury goods, and more between October 2008 and August 2009. The celebrity victims included Lindsay Lohan, Paris Hilton, Orlando Bloom, Rachel Bilson, Audrina Patridge, Megan Fox, and Brian Austin Green.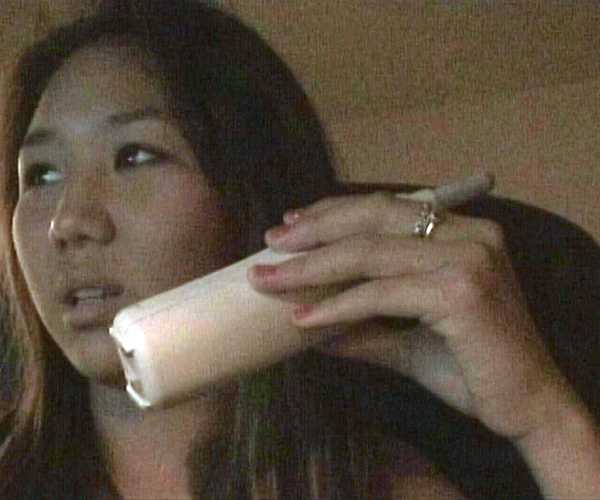 Rachel Lee in the 2000s. (HBO)
Because she stayed silent following her arrest, Rachel was dubbed the "mastermind" of the Bling Ring, which inspired the 2013 Sofia Coppola film of the same name. "I don't resonate with that Hollywood version at all, but I could see how it was quite entertaining for the world to see the story that way. It was more of a storm for me," she says in the documentary.
After getting expelled from Calabasas High School for stealing, Rachel began attending Indian Hills High School, which is where she met Nick. Nick and Rachel became best friends, and Rachel says they began referring to themselves as "Bonnie and Clyde." Rachel and Nick first started their crime spree by checking cars on the street. Eventually, they took things to the next level by breaking into celebrity homes.
"I don't want this to seem like I'm blaming because it's important to me to take the accountability, but if we're going to be specific it was when Nick had found that website CelebrityAddressAerial.com," Rachel says about the moment she and Nick's crimes started to evolve. The first celebrity house they broke into was Paris Hilton's home. "When it was over, I felt so high and clear-headed. It really wakes you up… I really liked that feeling a lot," Rachel admits.
Others got involved in their crime spree, including Alexis Neiers. Once surveillance of Nick and Rachel breaking a home was released on TMZ, their house of cards began to crumble. Rachel fled to Las Vegas to stay with her dad, but she returned to Los Angeles to help break into Lindsay Lohan's house. Nick soon confessed to his role in the crimes. Rachel was arrested on October 22, 2009, while in Las Vegas.
Did Rachel Lee Go to Jail?
Yes, Rachel went to prison for her Bling Ring crimes. She accepted a plea deal of four years for breaking into Audrina Patridge's home. She served 16 months before getting out early on parole.
In the documentary, Rachel recalls the moment just before she was arrested. She was in Vegas when Nick called her after his confession. While on the phone, Nick asked about the street she lived on in Vegas with her dad. Rachel told him where she lived, and that's how the police found her location. "Nick betrayed me," Rachel says. The cops raided her house and found a ripped-up naked photo of Paris in her bathroom trash can.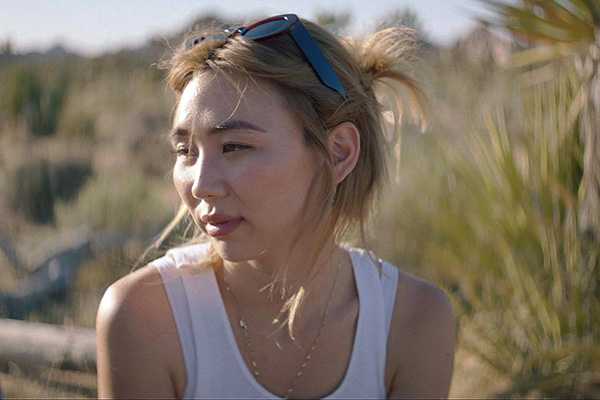 Rachel Lee today. (HBO)
After she was arrested, Rachel's mom told her to stay quiet. "That rebellious side of me disappeared," she says. "I became very submissive, and I was just doing exactly what I was told. Keep quiet. But that also meant I couldn't defend myself."
While in prison, Rachel's beloved grandmother passed away. Rachel's dad, who fled to Korea after being accused of burying stolen goods in the desert, visited Rachel in prison after his mother's death. Rachel recalls her dad blaming her for his grandmother dying alone. "He just said to me, 'It might take me a long time to forgive you.' And was like, 'Okay.' But he still came and visited me, and he still treated me like his daughter," Rachel reveals. Rachel was released from prison on March 28, 2013.
Are Rachel Lee and Nick Prugo Still Friends?
No, Rachel and Nick are not friends. Rachel admits that she has "trauma" over what happened between her and Nick.
"When I look back to when Nick and I were actually friends, our relationship was just crumbling from the first day that we met," she explains. "To me, he's dangerous. This is very extreme what I'm going to say, but it is my truth. And to be honest, I feel like I was one of his victims. I feel like I was the perfect person that he could dig his claws into…"
Looking back at the Bling Ring, Rachel believes she and Nick were the ringleaders. "For a lot of people that were involved in the Bling Ring, it was kind of like a one-time thing for them, you know? I think for me and Nick it was very repetitive," Rachel admits. "So I feel like if anybody was the ringleader, it was me and him because I feel like we did it just as much. He and I were both equally as aggressive and equally as passive."
There's a moment in The Bling Ring film where Nick's character is narrating and talks about loving Rachel like a sister. " I just remember when I was watching that moment knew that it was a message for me from him, but I'll never allow him in my life again, no matter what," she says.
Where Is Rachel Lee Now?
Rachel is now a hairdresser in the Los Angeles area. She got her cosmetology license in 2018. That same year, Rachel spoke out for the first time to Us Weekly about her life in prison. "I truly feel prison was a blessing in disguise — the best thing that ever happened to me," she said. "It made me realize you can only trust yourself at the end of the day."
Sourse: hollywoodlife.com