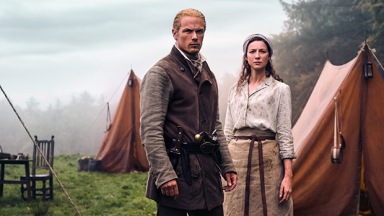 View gallery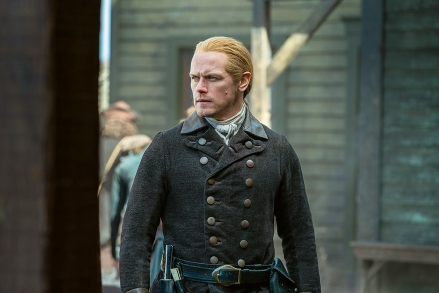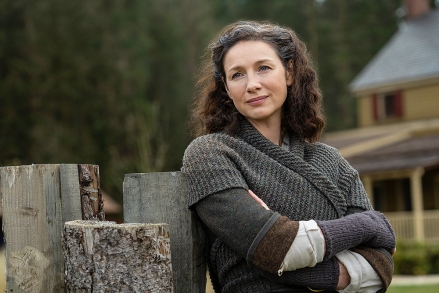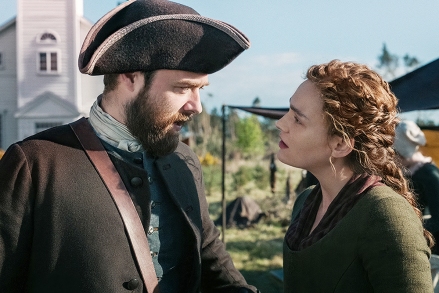 Image Credit: STARZ
The Droughtlander is over! Outlander makes its triumphant return for season 7 on June 16 and will have a supersized season consisting of 16 episodes. Ahead of the season 7 premiere, HollywoodLife spoke EXCLUSIVELY with executive producer Maril Davis about what's ahead.
At the end of last season, Claire was arrested for Malva's murder. The fallout of Malva's death will bleed over into season 7. "We'll see that unfold. We will find out who killed Malva this season so that will be revealed," Maril told HollywoodLife.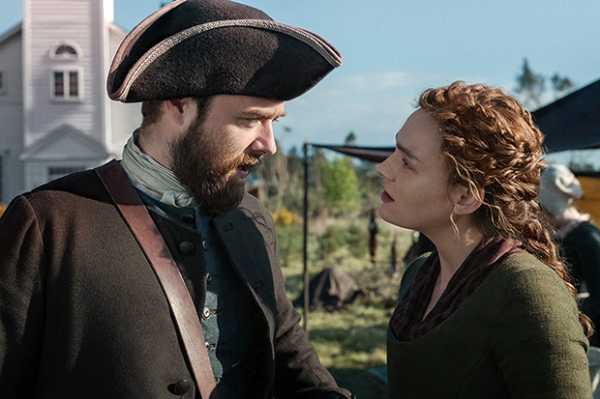 Richard Rankin and Sophie Skelton as Roger and Brianna. (STARZ)
A new chapter is ahead for Brianna and Roger, who will be welcoming their second child in the seventh season. "I think there's going to be a lot of sacrifices made," Maril said about Brianna and Roger's season 7 journey. "I think we talk a lot about this theme of family and this theme of home and what that means. Past seasons we've said home is where the heart is. We're still going to be discussing those themes about home being your nuclear family and those people that are around you as opposed to where you actually are. I think that's going to be a huge theme for Jamie and Claire and Bree and Roger."
Season 7 will also bring William, Jamie's secret son, into the fold. This time around, William is much older but not exactly wiser. "I think William is one of these young men who has stars in his eyes," Maril told HollywoodLife. "He's been brought up his whole life knowing he's going into the military, knowing fighting and guns and all this stuff, and he's quite honestly excited about it and more than anything wants to engage and is disappointed when he's sidelined. I think we're going to see a real transition this season of the boy goes in thinking one thing and the man who comes out will have the shades taken off his eyes. The realities of war, the realities of his situation, and everything that happens I think will be a real trajectory for his character."
With William back in the picture, this means Lord John Grey will reenter Jamie and Claire's lives. There's that major secret of William's true parentage looming over Lord John, and the pressure of that secret weighs on Lord John in several different ways.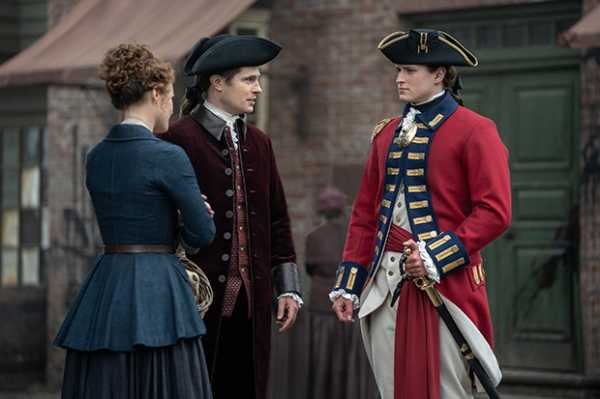 Sophie Skelton, David Berry, and Charles Vandervaart in season 7. (STARZ)
"I secretly think Lord John must have some jealousy toward Jamie," Maril said. "I've discussed this a little with David and the writers… I think that's hard when you've raised someone as your own child and don't want his true parentage revealed both for your son because he could lose everything, but also there's got to be some part of you that worries that your son might like his natural father better. I think that's a real interesting shade to play, and I think something that David Berry does well with this season. He's a surrogate father but he's raised William. He is his father as much as Jamie is."
Season 7 will introduce us to Rachel Hunter, played by Izzy Meikle-Small. Book readers will recognize this character instantly, and she'll play a pivotal role in the show moving forward. "It's so exciting for Young Ian to get a love interest, and we've been waiting for a while. It's been a while," Maril teased. "It just infused such an energy to the story. It's young love and this kind of will-they-won't-they. Maybe with William, there's a bit of a love triangle so it's a really fun little storyline."
Click to Subscribe to Get Our Free HollywoodLife Daily Newsletter to get the hottest celeb news.
View Related Gallery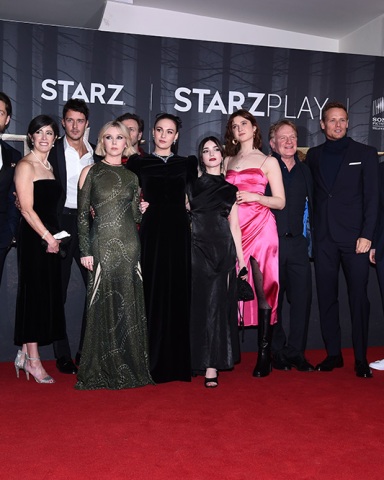 Cast and filmmakers 'Outlander' Season 6 premiere, London, UK – 24 Feb 2022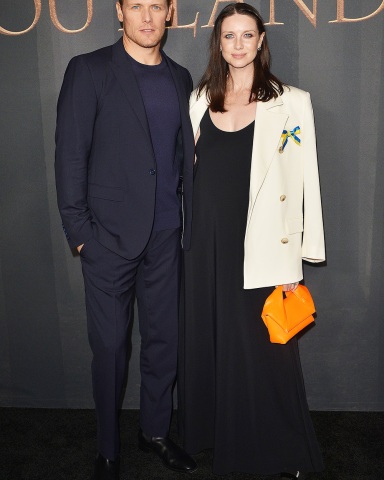 Caitriona Balfe, Sam Heughan 'Outlander' Season Six TV show screening, Los Angeles, California, USA – 09 Mar 2022
Sourse: hollywoodlife.com