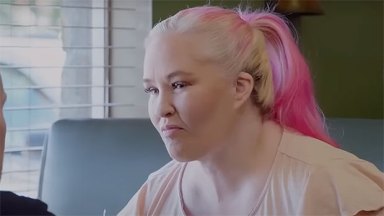 View gallery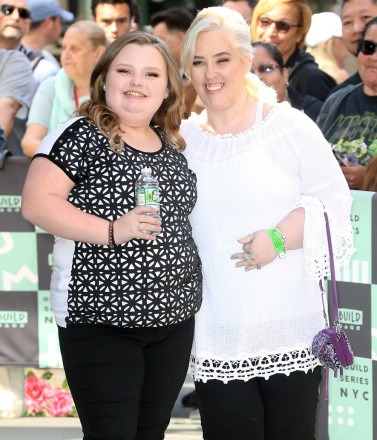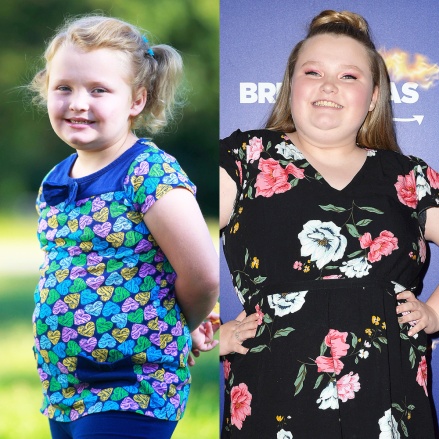 Image Credit: WEtv
Mama June and Lauryn "Pumpkin" Efird's big fight from last week carried into the June 16 episode of Mama June: Family Crisis, and things got so bad that Pumpkin was slamming a chair against the floor and June shed tears over the fact that her daughters want nothing to do with her. Pumpkin is still furious with June for giving up her rights to Alana "Honey Boo Boo" Thompson just so she could save money on child support. June apologized, but Pumpkin didn't think it was genuine — she knows June will say anything to get her daughters involved in her wedding. Pumpkin told June that her actions don't show that she's sorry — especially because June spends all of her time with her new husband, Justin Stroud, and barely makes an effort with the girls.
During their fight, Pumpkin asked June if Justin knew that she gave up her rights to Alana just to save money, and June said he knows everything. However, just as Pumpkin had predicted, June was lying. She found that out when she went outside to talk to Justin, and he told her that he had no idea June gave up custody just to save money. In that moment, he also learned that June had been lying to him about calling the girls — she told him that she's been calling her daughters and they're just not answering, but Pumpkin showed Josh her phone call log and June's name was nowhere to be seen. So, as expected, Justin was mad. And all the lies started making him question whether he even wanted a wedding.
View Related Gallery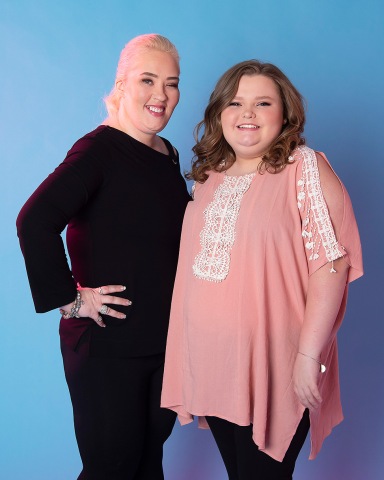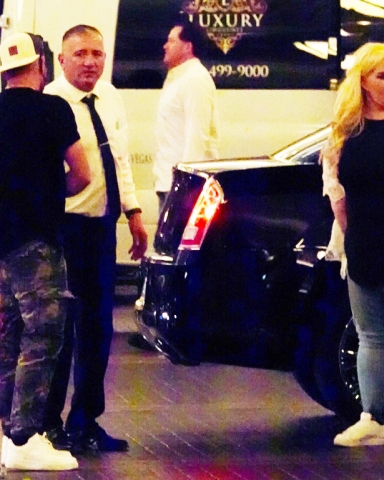 Mama June, 42, caught with boy toy Jordan McCollum, 24, in first photos together as couple enjoys luxe Las Vegas trip. It was Sep. 25, 2021.
Where do #MamaJune and Pumpkin go from here? 💔 pic.twitter.com/S3mhNLVokN

— Mama June (@MamaJune_WEtv) June 14, 2023
Meanwhile, Doe Doe told June that she needs to start listening to her daughters more, giving them time to forgive her, and stop ending apologies with the word "but". Pumpkin also told Justin that she wants June back in her life, but in order for that to happen, she needs to see — through June's actions — that she's sorry, not just hear it. So maybe Doe Doe had to the right advice for her sister after all.
Later in the episode, June and Justin took his mom with them to sample cakes for the wedding. And while June tried pretending like everything was okay, Justin couldn't lie to his mom. So they filled her in on what was going on, and she said June needs to fix things with her daughters before everyone can move on. The problem is — June thinks she's already done enough. She said she admitted to her problems and mistakes, so now, everyone should move on.
June walked out of the bakery before Justin did, so his mom took the opportunity to tell Justin that they need to fix things before they can even think about planning a wedding. So when Justin joined June in the car, he suggested that she reach out to Doe Doe to see if she'd be willing to help her reconnect with her daughters.
June wasn't thrilled with the idea of seeking Doe Doe's help but she also realized Doe Doe might be her "last hope" in getting her girls back, so she invited her to meet for lunch the next day.
When June and Doe Doe met for lunch, Doe Doe reprimanded June for showing up to the girls' meet and greet unannounced. Then, Doe Doe expressed concern over all the bad food June was ordering. But most importantly, Doe Doe told June to do whatever she can to get back in her daughters' good graces. She told June to call the girls, and even if they don't pick up, just leave a message. Basically, do whatever it takes. Doe Doe said that Alana is getting ready to graduate, and if June isn't careful, she's going to miss out on that just like she's missed out on so many of the big events in her daughters' lives. That made June tear up, but maybe it was the kick in the butt she needs.
Want more drama? New episodes of Mama June: Family Crisis air Fridays at 9pm on WE tv.
Click to Subscribe to Get Our Free HollywoodLife Daily Newsletter to get the hottest celeb news.
Sourse: hollywoodlife.com