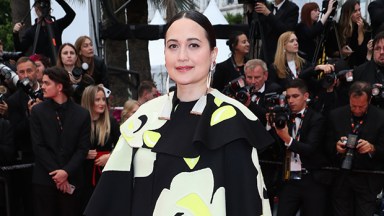 Image Credit: Matt Baron/BEI/Shutterstock
Lily Gladstone is a force to be reckoned with in Killers of the Flower Moon, Martin Scorsese's latest epic that's now in theaters. The 37-year-old actor stars alongside Leonardo DiCaprio and Robert De Niro in the Western drama, based on David Grann's non-fiction novel, about the Oklahoma murders in the Osage Nation during the 1920s.
Lily, whose pronouns are she/they, is already getting Oscar buzz for their performance in the film, and Lily will be campaigning for Best Actress. Lily has been a star on the rise for quite some time now, and they've been catapulted into the spotlight with this life-changing role. Scroll down to learn more about Lily.
Lily Has a Breakout Role in Killers of the Flower Moon
Lily plays the film version of the real-life Mollie Burkhart in Killers of the Flower Moon. Mollie was married to Ernest Burkhart, played by Leo in the film. Mollie and her family became the target of a plot to kill Native Americans who held powerful oil rights in the 1920s.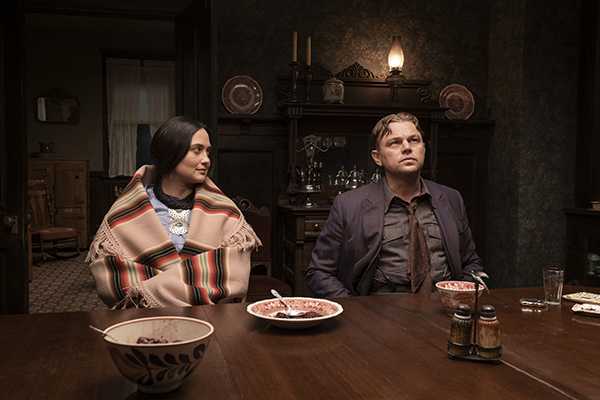 Lily Gladstone and Leonardo DiCaprio in 'Killers of the Flower Moon.' (Apple TV+)
"Lily is absolutely astonishing in this movie," Leo told British Vogue. "She carries the entire film and the story." The Oscar winner also revealed that Scorsese knew immediately that Lily was the perfect person to play Mollie. "I've never known [Scorsese] meet somebody and then immediately afterwards have this gravitational pull and instinct to say, 'Let's not wait another minute,'" the actor said.
Lily Is Native American
Lily grew up on the Blackfeet Indian Reservation in Montana. She is of Siksikaitsitapi and NiMíiPuu heritage. "I lived in the reservations until I was 11, when we moved for lack of economic opportunities," she told The Guardian. Lily is distantly related to Red Crow, a prominent Kainai leader and treaty chief in the 1800s.
Lily Almost Gave Up on Acting
Prior to landing their Killers of the Flower Moon role, Lily was about to leave acting behind and start a new career protecting indigenous bumblebees. "I had, like, almost a parental love of bees at that time," Lily told British Vogue. She also revealed that she was "living at home" with her parents prior to Killers of the Flower Moon. "I thought, I don't want to move to LA, because I'm kind of an atypical actor. I think it's going to be hard for me to find a place if I take that route," Lily said.
Lily's Film Debut Was in 2013
Lily played Sunshine First Raise in the 2013 film Jimmy P: Psychotherapy of a Plains Indian. She starred alongside Kristen Stewart in the 2016 film Certain Women and earned an Independent Spirit Awards nomination for Best Supporting Female. Lily played Roxanne for several episodes of Billions and appeared in two episodes of the critically acclaimed series Reservation Dogs. Lily's next project is the Under the Bridge Hulu series.
Lily Went to College
Lily attended the University of Montana. The actor graduated in 2008 with a Bachelor of Fine Arts in Acting/Directing and a minor in Native American Studies.
Sourse: hollywoodlife.com