Brandan's mom, Angela, has traveled all the way to the Philippines to spend time with Brandan and Mary in this exclusive preview of the October 23 episode of 90 Day Fiancé: The Other Way. However, she doesn't exactly receive a warm welcome from Mary. The feeling is mutual.
Brandan gets out and hugs his mom. He's happy to see her, while Mary stands off to the side. There's awkward tension in the air. Brandan encourages them to hug, but they don't immediately embrace.
"I want to have a fresh start with her, but I feel like she's not willing to," Mary says. "It's so awkward and very nerve-wracking." While Brandan talks to his mom, Mary stays quiet. Brandan's mom is well aware that Mary doesn't like her.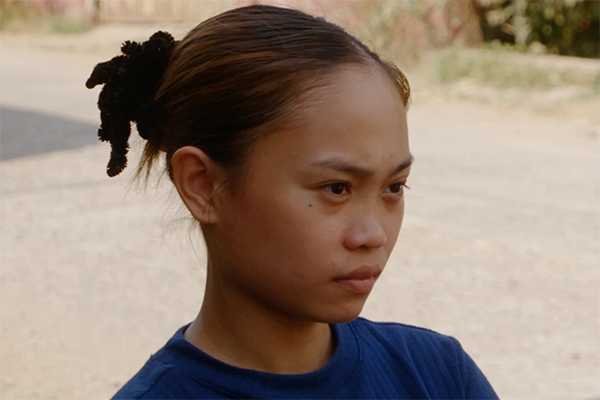 Mary in our exclusive '90 Day Fiance: The Other Way' preview. (TLC)
"The look in her eyes, it's that look that I recognize when you don't like someone and you're just pretending to be nice," Brandan's mom says. "She has been manipulative. She has isolated my son from me and the rest of his family."
She adds, "And behind closed doors, she's going to make my son's life a living hell and now they're going to be raising a child. I just don't trust her."
Brandan and Mary are currently expecting their first child together. In recent weeks, the couple has battled their fair share of struggles. Brandan promised to step up for Mary now that their baby is on the way. He also received Mary's grandfather's blessing to marry her.
"This conversation is a big reality check for me because we need to grow up and minimize our fighting and arguments. I do not want to raise my child in a chaotic household or with parents who separate. I've lived in that sort of environment almost my whole life, so I'm not going to miss this opportunity to show her I can do it. I'm going to step up and fit the bill," he said in the October 16 episode. New episodes of 90 Day Fiancé: The Other Way air Mondays at 8 p.m. on TLC.
Sourse: hollywoodlife.com